Answer: No. They contain Worcestershire sauce, which is unsuitable for vegans.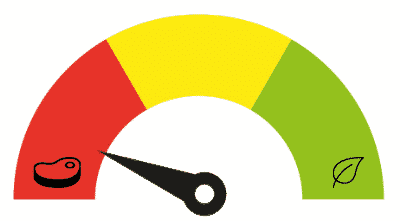 Well, this is a tricky one. Unluckily, the answer is no just because the ingredients list is a little unclear.
No one can resist this snack, along with a nice drink. There's nothing like enjoying a quick snack like Gardetto's between meals. While you're waiting for your doctor to call you at his or her office, or any Saturday evening with friends, a bag of Gardetto's is what completes that nice moment.
Maybe, this product bases its popularity on the mix of flavors you can find together in one simple bite. Tasting different salty products at the same time is a feeling hard to match. There's a party in your mouth!
Knowing vegans are all the time researching delicious free of animal cruelty meals, you should read these lines to understand why unluckily, Gardetto's aren't among your options.
First, you should know what they are and know the ingredients and recipe to understand why you must go for a different snack.
What Are Gardetto's?
To refer to Gardetto's, it's essential to mention General Mills as they have owned Gardetto's since 1999. The Gardetto family founded a bakery in 1932, which General Mills acquired years later.
As you can read in their packaging, Judy Gardetto was the one who first made this salty recipe. She mixed trimmings of breadsticks with bits of different snacks. Besides, she added a special seasoning to have this final tasty product. As a result, she created one of the most popular snacks for those loving spicy and salty meals.
Although that was the original recipe, flavors and eating habits adapt to new trends as time passes. Because of this, let's review what modern types of mixed snacks Gardetto's offers at present.
Gardetto's Varieties
These are the Gardetto's varieties you'll find:
The original flavor – Gardetto's Original
Gardetto's Deli Style Mustard
Gardetto's Garlic Rye Chips
Gardetto's Reduced Fat Original
Are Gardetto's Vegan?
Now, there's some controversy about Gardetto's being vegan. Let's explore this topic to explain it deeply.
To start, people say Gardetto's Original, Deli Style Mustard, and Reduced Fat Original are vegan products you can eat just because they're free of milk or eggs in their products. In opposition to, for example, the Italian version of Gardetto's that contains cheese. Vegans should stay away from this flavor.
Looking into the ingredient list that SmartLabel shows, you'll find Gardetto's original contains:
Enriched flour
Vegetable oil
Rye flour
Salt
Yeast
Sugar
Corn syrup
Maltodextrin
Monosodium glutamate
Baking soda
Caramel color
Onion powder
Spice
But there's a special ingredient which brings about this controversial issue: dry Worcestershire sauce. It is the ingredient that causes Gardetto's unsuitable for vegans.
What's The Issue With Worcestershire Sauce?
This sauce contains, among many ingredients, anchovies. It is the main ingredient as it's the one that gives flavor to the sauce. It's not vegan. However, you can make Worcestershire sauce without anchovies in a vegan option.
But the question vegans want to know is if Gardetto's sauce is vegan.
Take a look at the list SmarteLabel shows for this sauce in Gardetto's product:
Molasses
Corn syrup
Salt
Vinegar
Caramel color
Sugar
Garlic powder
Tamarind
Spice
Natural flavor
As you can see, there are no animal products on this list. But how about so called "natural flavors"?
To be clear about it, it's essential to know the meaning: natural flavor is a terminology that refers to products made from plants or animals. In this case, natural flavor likely refers to anchovies or a similar animal-based product.
All in all, as it's unclear what do Gardetto's include in "natural flavor". You should take Gardetto's like a non-vegan product until the company clarifies precisely what do they process as "natural flavors" to stay on the safe side.
If they refer to plant-based products, they may be vegan.
Of course, you should always read the packaging.
Can Gardetto's Be Vegan?
The main issue with Gardetto's is the Worcestershire sauce because it contains anchovies. They could release a new vegan flavor changing the recipe of that sauce.
The truth is that it's time for food companies to take one step forward on this matter and start producing and adapting their products to be on the vegan list.
Can You Make A Vegan Worcestershire Sauce?
The answer is yes! Here's one of the many vegan recipes you can try. First, you should add the following ingredients to the pot:
Apple cider vinegar – 1 cup
Soy sauce – 1/3 cup
Brown sugar – 3 tablespoons
Dijon mustard – 1 teaspoon
Allspice – ½ teaspoon
Garlic powder – ½ teaspoon
Onion powder – ½ teaspoon
Black pepper – 1/8 teaspoon
Once you have all these ingredients in the pot, cover it. Next, check the heat is on low and heat everything until it's almost boiling point: that is to say, until slimmer.
The following step is to let it rest to cool.
Finally, keep it in a jar for 1 or 2 months in the fridge until you try it.
Vegan Alternatives To Gardetto's
As Gardetto's is a mix of several products, there's a chance you can enjoy one of them – pretzel!
Ingredients include water, brown sugar, yeast, salt, flour, almond milk, maple syrup, and baking soda. As you know, brown sugar is vegan, so this is a plus.
According to PETA, there're a few vegan-friendly snacks you can enjoy without animal cruelty processes. Even though these aren't snacks that mix a few salty products, these salty snacks are perfect for a tasty meal with friends.
To start, Doritos has Spicy Sweet Chili flavor which, apart from being vegan it's delightful.
Then, PigOut Pigless bacon chips are among these vegan alternatives as well.
Also, Fritos has its vegan version in the Original flavor, according to PETA.
Conclusion
No one can deny that going vegan is both beautiful and complicated.
The best is when you find a popular vegan snack ready to consume without learning how to prepare it at home. Knowing that you can find it easily at the supermarket is a great relief.
At least for now, Gardetto's is a snack you should avoid. Hopefully, you can find vegan salty snacks to replace it.
References: