Can Vegans Eat BBQ Sauce?
Answer: Yes, BBQ sauce is vegan.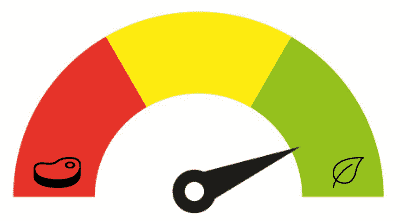 Most of the BBQ sauces are actually plant driven and vegan-friendly, having no animal content in them, and hence becoming a must-have for every vegan!
Eating greens and beans 24/7 is a little dull sometimes. Besides, who doesn't love to experiment with their routine meals? Whether be vegans or meat-lovers, we all want to spice up our food occasionally and try something different for a change. Luckily for vegans, this 'change' doesn't need to negate veganism. Just top your greens with your vegan-friendly BBQ sauce and enjoy a 5-star food experience! If you're doubtful about using BBQ sauce, then definitely give the following sections an overview. 
Ingredients In BBQ Sauce
BBQ sauce is often mistaken as a meaty product because of its profound use in barbeques. But the ingredients in the BBQ sauce tells us a different story. Most of the bottled BBQ sauces found in grocery stores have zero animal-related content in them. They are entirely plant-based and extremely vegan friendly. A BBQ sauce typically contains the following ingredients:
Corn Syrup
Tomato paste
Vinegar
Spices and salt
Garlic flavor
Molasses 
Pineapple or lemon juice 
These are the generic ingredients that are common in BBQ sauces of every brand. But not all BBQ sauces are entirely vegan. Some have such ingredients which are originated from animals. Following are the 4 contradicting ingredients found in a non-vegan BBQ sauce:
If you survey the ingredients section on the packaging of a BBQ sauce, you will discover that some store-bought BBQ sauces have anchovies in them. Anchovies are small canned fish that are sometimes used to boost the BBQ sauce with an extra salty flavor. Since vegans practice the principle of saving animals, so seafood falls in this category as well and hence anchovies must be avoided for vegans.
To give a hint of the sweet flavor in a BBQ sauce, some companies use honey. As honey is an insect driven product and defies veganism, so you might want to avoid buying a BBQ sauce with honey in it. 
Refined or processed sugar is made from the bone char of sheep which is responsible for giving the extra white color to refined sugar. Now, this ingredient is not a strict NO on the vegan chart, it depends on the diet limitations that you have set for yourself. But if you are a stern vegan, then we suggest looking for a BBQ sauce with organic sugar in it. 
This is another ingredient that makes vegans unsettled. 'Natural Flavors' are often not described in detail on the packaging, so it leaves vegans in a dilemma about their origin. The vegan gets to decide here if they are comfortable with 'natural flavors' in their BBQ sauce or not. Most BBQ sauces are plant-driven and hence their natural flavor also comes from the greens, so you don't need to worry much about this factor if it's not mentioned on the packaging. 
How To Pick A Vegan-Friendly BBQ Sauce?
Grocery stores are stacked with all kinds of BBQ sauces. But among hundreds of BBQ sauces, how do you pick a vegan-friendly one? This surely is a hassle but can be resolved by following a simple strategy. We will advise you to follow 3 basic principles whenever you're grocery shopping for a BBQ sauce:
Always check the ingredients. 
Choose the right flavor tailored to your tastebuds.
Avoid stressing yourself with excessive information. 
With this handy strategy in mind, you can easily choose a vegan-friendly BBQ sauce for yourself without worrying about meager factors. Some brands which do offer wholly vegan BBQ sauces are Sweet Baby Ray, Bull's Eye, HP BBQ sauce, and Guy's award-winning BBQ sauce. 
Conclusion
So, vegans, it's time to bid farewell to boring meals and to experience a different sensation on your tastebuds with your daily greens. All made possible with just a vegan-friendly BBQ sauce. BBQ sauce can surely elevate your daily meals to restaurant standards and make a veggie diet much more fun for new vegans. We hope you found this information useful and it gave you the confidence to feel comfortable with BBQ sauce experiments. Just top your next meal with some BBQ sauce and we bet, you'll keep doing that for a lifetime!