Answer: Yes, most grits are vegan-friendly.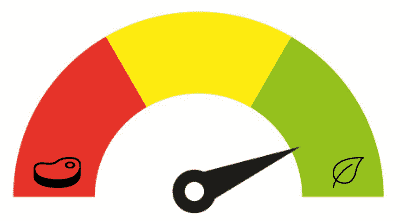 As a vegan, if you fancy some grits for breakfast, you can rejoice as your favorite grits are very much vegan-friendly!
Wondering how? Well, keep reading to find out!
More about Grits for Vegans
Grits are a kind of porridge usually made from a starchy variety of corn. Since the entire process of making this delicious meal only involves plant-based ingredients, grits are 100% vegan-friendly. And people following even the strictest vegan diet can consume grits.
When you think of grits, you are sure to be reminded of the creamy cornmeal dish that's prepared with tons of milk and butter. It can also come with accompaniments like ham, sausage, or shrimp. Then what makes grits vegan, you may wonder.
Well, you can always enjoy this classic Southern dish and even get that creamy consistency without adding any animal products. Yes! All you need to do is boil some cornmeal in water and add some salt. And in order to add more flavor and make it creamy, you can add some vegan add-ins like olive oil, coconut oil, vegan shortening, vegetable stock, or almond milk.
Grits are one of the most versatile food items out there and are great for vegans. Whether you want to make polenta cakes, casseroles, chips, or eat them on their own, you can!
Health Benefits of Grits
Plant-based grits like corn grits offer many health benefits. This is because it provides essential minerals and vitamins. Further, pairing it with healthy toppings like fruits and nuts makes it a nutrient-packed meal! Below are some of the ways in which corn grits can benefit you:
Grits are high in antioxidants such as caffeic acid, lutein, syringic acid, zeaxanthin, etc. All these antioxidants provide some health benefits to the human body. In fact, antioxidants such as zeaxanthin and lutein may help protect against certain eye disorders like cataracts and also protect your skin from the sun rays.
May aid in treating anemia
Anemia is generally caused due to iron deficiency. And since grits are rich in iron content, consumption of grits may show positive effects in treating anemia. About one cup of grits (257 g) provides around 8% of the RDI.
No studies have found a direct relationship between grits and anemia. However, grits can help you meet your iron requirements, which can help cure iron-deficiency, which can further help treat anemia.
Another common cause of anemia is folate deficiency. And grits, being a good source of folate, can help you get your required level of folate as well. About 257 g of grits provide 25% of folate RDI.
One of the most popular advantages of grits is they're naturally gluten-free. Hence, not only vegans, but most fitness enthusiasts incorporate this plant-based meal in their diets. Additionally, people who suffer from celiac disease or are gluten-intolerant can conveniently consume this meal as part of their healthy gluten-free diet.
Compared to other high-fiber foods like oatmeal, grits have a relatively higher content of fiber. Hence, the consumption of grits can aid in weight loss by keeping your fuller for longer.
May have positive effects in treating diabetes
High-quality grits are generally low in glycemic response as compared to milled rice and the like. Many studies reveal that this could be because of the fact that corn grits have a better dietary fiber composition. Hence, the consumption of such high-quality grits can prove beneficial for diabetic patients.
However, note that not all grits are of high-quality. Some grits have a high content of carbs, and also non-fermented corn grits tend to have a low glycemic index. Thus, while buying commercial grits, always make sure to check the manufacturer's label to pick the right product. For a healthier option, you can opt for stone-ground grits and simply cook them in water.
Thus, these are the ways in which grits can help you maintain your vegan diet while also taking care of your overall health. And as mentioned before, you don't really need any animal-based products to create this dish. As long as you take care of the carbs and maintain a balanced diet, you are good to go. Remember to pass on the message to all of your vegan enthusiasts!