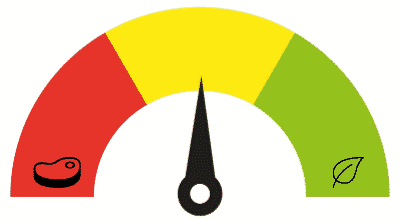 Whether you're preparing a huge breakfast at home or going outside for a heavy brunch, a few good hash browns are likely to emerge on your table. And, undoubtedly, hash browns at McDonald's are indeed a morning staple. However, are these hash browns vegan-friendly?
Well, the answer depends on where you bought your hash browns. Though McDonald's hash browns are approved as vegan-friendly in the United Kingdom and Canada, they are not made vegan in other nations. McDonald's hash browns made in the United States have milk and may possibly contain beef meat.
Today, we will answer all your concerns about Mcdonald's hash browns including how they differ in the UK and USA, as well as their nutritional value.
Let's get started.
What Are McDonald's Hash Browns?
Enjoying McDonald's hash browns is such a pleasurable experience!
If you smear little grape jelly or tomato sauce on your fingertips, I'm sure you're gonna lick them.
With its ideal oval form and thinly sliced McDonald's hash browns are normally crispy on the outside but have a fluffy and soft texture on the inside.
When they have a wonderful golden brown appearance, they are properly prepared.
Typically, they are lightly cooked on a cooktop or grills. When you're cooking them by yourself, you may either deep fry or pan fry them in heated oil.
Is Hash Brown Healthy?
Hash browns are primarily made up of potatoes, which are vegetables, so they must be nutritious, right? Or are they harmful due to their salty and oily nature? You could be startled, to say the least.
If made with no butter or oil and with vegetables included, hash browns may be fairly healthful. But, traditional hash brown cooking requires a lot of harmful salt and plant oil. In conclusion, most of the commercial hash browns including the McDonald's ones may not be good for your health.
Below, I'll show you the nutritional content for every serving of McDonald's hash browns.
| Nutrients | Nutrient Count |
| --- | --- |
| Calories | 140 Kal |
| Calories from fat | 80 Kal |
| Total fat | 8 g |
| Saturated fat | 1 g |
| Cholesterol | 0 g |
| Sodium | 310 mg |
| Total Carbohydrates | 18 g |
| Dietary fiber | 2 g |
| Protein | 2 g |
| Vitamin A | 0% |
| Vitamin C | 2% |
| Vitamin D | 0% |
| Calcium | 8 g |
| Iron | 0.5 mg |
| Potassium | 240 mg |
Preparation Methods
The specific components of McDonald's hash browns vary based on where you purchase them.
Potatoes, salt, vegetable oil, pepper, stabilizer, cornflour, and dextrose are the standard ingredients in McDonald's hash browns. In certain countries, dimethylpolysiloxane, sodium acid pyrophosphate, citric acid, emulsifier, disodium dihydrogen pyrophosphate, vegetable monoglycerides, or antioxidants could also be included.
McDonald's hash browns are really not vegan in every region due to differences in food preparation processes and ingredients used.
The table below should assist you in determining if McDonald's hash browns are acceptable for your vegan or vegetarian diet where you reside.
| Location | Vegetarian | Vegan | Separately Cooked | Free From Cross-Contamination |
| --- | --- | --- | --- | --- |
| UK | Yes | Yes | Yes | Yes |
| USA | No | No | No | No |
| Canada | Yes | Yes | No | No |
McDonald's Hash Brown In The United Kingdom
Hash browns in the UK are vegan. Because the preparation is different, there really is no beef seasoning or milk byproducts to be identified.
The vegetarian organization has also recognized them as vegetarian food. This in itself brings them an important step to becoming vegan. Most people would argue that they cannot be labeled vegan if they have been cooked in oil that has been in touch with animal-based foods. What distinguishes the UK McDonald's franchises is that they all go to great lengths to avoid cross-contamination, whereas other nations do not.
They're also on the vegan menu at McDonald's, so we'd like to assume that addresses the way they're cooked.
They create it so that they wouldn't have to cook their fish and chicken in the same pan as the hash browns. Most vegans will be put off by this, and some are not. They're cooked in just the same oil as the veggie dippers. These were all suitable for vegans. Even so, it still doesn't hurt to inquire how they're cooked and prepared.
McDonald's Hash Brown In The United States
Mcdonald's hash browns in the US are not vegan. It is because of the presence of milk, and because these are cooked using the same oil as meat items. Therefore the two offenders are milk and beef fat.
McDonald's hash browns in the USA were cooked using beef seasoning. This includes milk derivatives, which immediately eliminate them as a viable vegan alternative.
Some countries are using the same ingredients, so this isn't just a problem for the US industry. This is comparable here to the McDonald's fries controversy. These have a beef flavor added to them. So, expect to encounter the component in milk items.
McDonald's Hash Brown In Canada
McDonald's hash browns are vegan in Canada since they do not include any meat and dairy. But, McDonald's states that no goods are verified as vegetarian, products may include small traces of substances made from animals. If you do not really worry about the possibility of cross-contamination involving non-vegan food, hash browns could be okay for vegans across Canada.
How Are They Made?
This, yet again, varies by nation.
McDonald's Hash Browns in the USA market are not vegan-friendly since they are prepared using beef flavor, and it's also the method they are cooked that's just not vegan appropriate.
They're cooked in the very same oil that's used to prepare fish and chicken. They moved to sunflower oil around 1990 to make it healthier, but now they've begun mixing beef fat toward the oil to make it taste better.
It's not the case in the United Kingdom. To maintain them vegan, hash browns are cooked in different oil. It's the same oil that is used to cook other vegan items and is completely separated out from other meat goods.
This is one of the greatest areas for vegans to purchase McDonald's items as there is no possibility of cross-contamination, meanwhile, the United States and Canada couldn't assure this.
On the other hand, Canada also prepares its hash browns with vegan-friendly components, however, the absence of such a cross-contamination assurance indicates they as not vegan.
Does McDonald's Hash Brown Contain Dairy?
In the USA, the presence of organic beef seasoning suggests there's really dairy. Since they are prepared using milk byproducts, that also makes them not vegan.
These are cooked in the same oil as doughnut sticks, which include a milk allergy and also wheat, thus they are also unsuitable. Note that fries prepared in the United States include dairy as well. It sounds like a bit of such a secret component because you would not anticipate it, particularly because this wasn't included in all their ingredients anywhere around the world.
McDonald's hash brown does not include dairy in the United Kingdom. Its ingredient list is vegan, and the method of preparation eliminates the possibility of cross-contamination from doughnut sticks or any animal ingredients.
In Canada, its hash browns contain vegan-friendly components and therefore do not include any dairy. Although they are prepared differently in Canada, there really is no certainty of cross-contamination.
Mcdonald's And Potatoes
To fully understand when McDonald's came to use organic beef taste in their hash browns, consider the history of how McDonald's makes its French fries.
McDonald's used to fry French fries with cow fat until about the early 1990s. They opted to get out of this procedure, but also to try and keep the taste, they began implementing organic beef taste blended with oil which the fries originally produced with.
As they adopted this adjustment, an obvious lack of openness contributed to McDonald's getting prosecuted by Hindus and vegetarians. McDonald's eventually made a public apology and settled a $10 million fine.
Since the hash browns were described with practically the same components as the French fries, we ought to conclude that the method for both the two items on the menu is one and the same.
Vegan Menu At McDonald's
McDonald's has some decent vegan menu choices, therefore it is feasible to dine there. If you're looking for something to eat for the morning, try the maple and fruit oatmeal and also their apple slices. If you're searching for something sugary, you'll be pleased to learn that McDonald's apple pie is vegan too.
The fast-food company does provide some vegan menu options, but if you really prefer something like McDonald's hash brown and can't seem to find a vegan one, you can try these alternatives instead:
Starbucks Perfect Oatmeal With No Toppings
Starbucks Hearty Blueberry Whole-Grain Oatmeal
Liv Fit Superfood Antioxidant Fruit And Fiber
Panera Bread Summer Fruit
Wrapping Up
Hash browns appear to be a straightforward dish made with oil and shredded potatoes, but appearances may be misleading. McDonald's hash browns in the US are unfortunately not suitable for vegans.
We hope they will follow the footsteps of the UK market by creating vegan hash browns prepared with vegan-friendly oil.