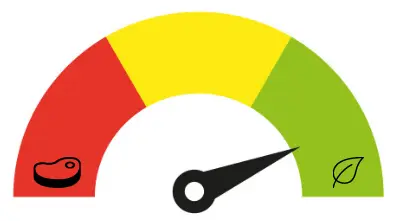 American Spirits are one of the cigarette brands that don't contain any animal ingredients or have even been tested on animals.
For vegan smokers, yes, Natural American Spirit (NAS) is vegan-friendly, but I won't say it's safe to use them. Obviously, it's nicotine and we already know what it implies.
Natural American Spirit is advertised as 100% additive-free and sourced from natural and organic tobacco. Also, American Spirits are not tested on animals, which makes them both vegan and cruelty-free.
If you're a smoker or you're just starting but you're vegan, this article will detail all the information and characteristics of American Spirits. But I'm hoping that you're just curious about cigarettes and not a smoker. If you know what I mean.
American Spirits, A Brief History
In 1982, Bill Drake, Robert Marion, Eb Wicks, and Chris Webster founded Natural American Spirit (NAS), also known as American Spirit. Drake is the author of The Cultivators Handbook of Natural Tobacco, and Wicks was a plumbing contractor who financed the business.
Two decades later, American Spirit was acquired by British American Tobacco company Reynolds American. In 2015, Japan Tobacco acquired the right to exclusively sell American Spirit in markets outside the U.S. American Spirits are manufactured by Santa Fe Natural Tobacco Company.
American Spirit has entered the European market, Asia and the Pacific, Latin America, and more. The cigarette is known for its bright-colored packaging, which is color-coded to identify the tar and nicotine contents.
The cigarettes are marketed as 100% additive-free natural tobacco with the standard tobacco warning statements. However, the Federal Trade Commission (FTC) contested and ruled that 100% additive-free tobacco should not be implied as less addictive and less dangerous to a smoker's health.
In March 2010, Santa Fe Natural Tobacco Company has agreed with the authorities to disclose that American Spirit products may be made from natural tobacco but that doesn't mean it's safer than any other commercial cigarette brands.
Now, the American Spirit packaging states that "no additives in our tobacco does NOT mean a safer cigarette". The Attorney Generals in different American states have entered into this agreement with Santa Fee Natural Tobacco Company.
The American Spirit logo that shows a Native American Indian has also been under fire for its cultural appropriation. According to research, the imagery suggests that American Spirit is owned by the Native Americans and could mean that the cigarettes are healthier and safer to use.
Following the backlash. American Spirit's majority owner explained that the logo implies "moderation" in tobacco usage, which is perceived to be the trait of indigenous people in the 15th century. Also, the proceeds of their sales will go to the Native communities as financial support.
American Spirits Are Vegan And Cruelty-Free
Back in 2001, American Spirit claimed that they no longer test animals for their products as part of their efforts to stop animal cruelty. Many animal activists lauded this move and strengthened their calls to produce cruelty-free cigarettes.
But despite the all-natural tobacco that American Spirits are being advertised, health experts still suggest that this is misleading. American Spirit doesn't include or involve any animal-sourced ingredients and doesn't conduct animal testing. However, this doesn't mean it's safer than any other brand.
The only advantage for American Spirit is that it no longer does animal testing, which is foreboding to many animals being used to inhale smoke from tobacco.
American Spirit Products
Apart from American Spirit's color-coded cigarette packaging, the brand also produces Perique Blend Filter cigarette, which has 10% Perique tobacco. This type of tobacco is a native to Saint James Parish, Louisiana, which is known for its strong and fruity aroma.
Another variety is the Organic Filter cigarette, which contains 10% organic tobacco. American Spirits are also in pouches and tins for its Roll-Your-Own tobaccos.
American Spirits are available in packs of 20 in different colors, denoting the tar and nicotine contents.
Orange: Ultra-Mellow Original Flavor
Yellow: Mellow Original Flavor
Blue: Full-bodied Original Flavor
Light Green: Organic Mellow Menthol
Dark Green: Organic Full-Bodied Menthol
Gold: Organic Mellow Flavor
Turquoise: Organic Full-Bodied Flavor
How Dangerous Are Cigarettes?
It has been proven and tested that all cigarettes vegan or not, can pose danger to smokers and non-smokers. Secondhand smoke increases the risk of lung cancer by 20 to 30% and is even more dangerous.
The longstanding health effects of cigarette smoking have been happening around the world with over 7,300 lung cancer deaths in the United States every year.
Nicotine
Nicotine is found in tobacco leaves, which is considered a psychoactive drug that increases the smoker's physical dependency on cigarette smoking. This is highly addictive and is present in cigars, cigarettes, pipes, hookahs, vapes, and more.
A cigarette contains around 10 mg of nicotine whereas the smoker gets 1 to 2 mg of it. Most of its nicotine content is being puffed out, which causes secondhand smoke. Non-smokers or those people around you are the ones who get to inhale the remaining 8 mg of nicotine from one cigarette.
But the nicotine content of each cigarette stick varies from one brand to another. Others may contain only 6 mg of nicotine while the high-end cigarette is packed with 28 mg.
Nicotine is similar to your brain's neurotransmitter, which sends a signal that you feel more energized and active when your body has absorbed it. According to American Lung Association, an unlit cigarette already contains up to 600 chemicals and substances, many are dangerous to your health.
What does nicotine do to your health though? Many! And they are not just assumptions but have been proven and tested. As soon as you quit smoking, you're lowering the risk of developing many of these adverse health issues below.
Stroke and heart attack
Constricted blood vessels
High blood pressure
Lung diseases
DNA damage
Persistent coughing
Hearing loss
Vision loss
Miscarriage
Loss of skin elasticity
As your cigarette burns, your body absorbs the nicotine in a matter of seconds and it produces around 7,000 chemicals. Almost 70 of these chemicals are associated with cancer, particularly lung cancer.
If you're curious enough, these are the most common chemicals and substances that tobacco or cigarette smoking produces.
Tar
Acetone
Lead
Ammonia
Formaldehyde
Arsenic
Carbon monoxide
Benzene
Butane
These chemicals and substances have been linked to cancer, brain damage, coronary heart disease, nervous system failure, and more. Tar, for instance, is very common in cigarettes as it goes with nicotine altogether. It's the byproduct of burning tobacco, which is usually wet and oily ash.
Other Vegan And Cruelty-Free Cigarette Brands
Apart from American Spirits, there are other cigarette brands that are also vegan and cruelty-free. I don't push cigarette smoking, but if you need to, a vegan cigarette brand is healthier for the environment and animals.
Virginia Slims
West
Davidoff
Gauloises
Manila
Brookfield
Black Hawk
Dockers
JBR
Red Bull
Denim
Allure
Route 66
Turner
Try to avoid these brands below because they're not vegan and they also test animals.
Samson
Lucky Strike
Westpoint
Winchester
Camel
Chesterfield
Optima
Boston
Kent
Memphis
Dunhill
Pall Mall
Smoking Products Nicotine Content
Regardless of what you use for smoking, nicotine is still present in those types of products as long as tobacco is involved. Here's a rough estimate of how much nicotine is present in these smoking products.
| Product | Average Amount of Nicotine |
| --- | --- |
| E-cigarette | 0.5 to 15.4 mg |
| Cigar | 13.3 to 15.4 mg |
| Pipe | 30.08 to 50.89 mg |
| Hookah | 1.04 mg |
| Cigarettes | 6 to 28 mg |
Natural And Organic Tobacco Is Still Unhealthy
American Spirit may claim that they use all-natural and organic tobacco, but this doesn't mean that it's safer or healthier than any other commercial cigarette brand. In fact, research shows that American Spirits might be more addictive compared to other brands.
The research found that American Spirits have 3.3 mg of nicotine content, which is higher than other brands that normally have 2.4 mg. This is why the brand's natural and organic tobacco advertising is misleading to many people due to the idea that it can be safer or healthier than any other cigarette brand.
American Spirits may be natural and organic, but this doesn't mean that they have lower nicotine content.
The Bottom Line
American Spirits are vegan-friendly and cruelty-free, which means that vegans can smoke these cigarettes. It also has other varieties such as the Perique Blend Filter and the Organic Filter cigarettes. Other varieties are color-coded to identify the nicotine and tar content of each packaging.
Cigarettes are highly addictive due to the nicotine content that's present in tobacco. Nicotine can control the way your body responds to the signals that your brains send, which causes dependency on this substance. And because nicotine is harmful to your health, all cigarettes, vegan or non-vegan are dangerous to anyone's health.
Nicotine has been directly linked to many adverse health issues, especially lung cancer, coronary heart disease, and high blood pressure, among others. If you've been a smoker but want to quit, see a therapist.
Others would just switch to chewing gums, especially after meals when smoking is no longer an option for them. Gums are mostly non-vegan, but there are several brands that you can consider. I noted them down in this article.