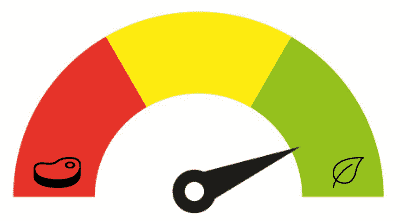 There are three vegan-friendly flavors of Gardetto's.
Those flavors are:
Original
Deli Style Mustard Pretzel
Reduce Fat Original
In this article, there will be a discussion on the ingredients of Gardetto's vegan flavors. We will also discuss other types of vegan snacks. Before going further, let's first discuss what Gardetto's is.
What Is Gardetto's?
Gardetto's is a snack mix brand; General Mills owns it. In 1932, the Gardetto family bakery was founded by Diane and Baptiste Gardetto in Wisconsin. General Mills acquired the company in 1999.
Gardetto's Ingredients
As discussed earlier, these are the vegan flavors of Gardetto's:
Original
Reduced Fat Original
Deli Style Mustard Pretzel
Original
Nutrient Facts
Fat: 9g
Cholesterol: 0mg
Sodium: 490mg
Carbohydrates: 34g
Ingredients
Rye flavor
Vegetable oil
Enriched flour
Yeast (<2%)
Sugar (<2%)
Corn syrup (<2%)
Worcestershire sauce (<2%)
Barley malt extract (<2%)
Deli Style Mustard Pretzel
Nutrient Facts
Fat: 2.5g
Cholesterol: 0mg
Sodium: 250mg
Carbohydrates: 24g
Ingredients
Enriched flour
Vegetable oil
Mustard
Salt (<2%)
Sugar (<2%)
Caramel color (<2%)
Garlic powder (<2%)
Maltodextrin (<2%)
Dried Worcestershire sauce (<2%)
Reduced Fat Original
Nutrient Facts
Fat: 4g
Cholesterol: 0mg
Sodium: 320mg
Carbohydrates: 23g
Protein: 3g
Ingredients
Enriched flour
Vegetable oil
Mustard
Rye flour
Salt
Sugar (<2%)
Caramel color (<2%)
Garlic powder (<2%)
Maltodextrin (<2%)
Dried Worcestershire sauce (<2%)
Vegan Snacks
Rice Cakes And Avocado
Rice cakes are a type of food product and are share characteristics with crackers. Rice cakes are made from puffed rice (the variety that is packed together. Wholegrain brown rice is usually used to make rice cakes, and two rice cakes contain approximately 14g of carbohydrates.
When topped with avocado, rice cakes are become a tasty vegan snack and are rich in fiber and healthy fat. You can also sprinkle sesame seed on top of the rice cakes.
Hummus And Veggies
Hummus is a type of dip; it is vegan friendly and comprises of the following ingredients:
Garlic
Lemon juice
Chickpeas
Tahini (sesame seed paste)
Oil
This vegan snack is also rich in:
Vitamin B
Vitamin C
Fiber
Healthy Fats
The version of this snack made at home is usually more nutritious than commercial varieties because it is free of preservatives.
You can also pair this snack with:
Carrots
Celery
Radishes
Raw vegetables
Veggie And Fruit Smoothie
Smoothies are a type of on-the-go snack and are vegan-friendly. Two popular smoothie ingredients: veggies and fruits, are also rich in minerals and vitamins. You can also make a vegan-friendly smoothie by adding water or plant-based milk along with your favorite veggies and fruits:
Berries
Kale
Spinach
Bananas
Vegan dieters can also add a scoop of chia or flax seeds in their smoothies, as they are rich in omega-3 fatty acids.
Oatmeal With Seeds, Fruits, And Nuts
Oatmeal is obtained from heating oats in a liquid. Oatmeal is usually consumed as a breakfast item, but you can also turn into a delicious vegan snack and consume it anytime in the day.
Oatmeal is rich in:
Vitamins
Fiber
Minerals
Iron
Magnesium
Cook oatmeal and milk (unsweetened version), fruit (sliced), seeds, and nuts can give you a good boost of nutrition.
Tortilla And Salsa Homemade Chips
Salsa consists of the following ingredients:
Tomatoes (chopped)
Lime juice
Seasonings
Salt
Onions
Salsa is also rich in:
Vitamin C
Lycopene (a plant compound)
Potassium
Increasing lycopene intake can reduce the risk of heart illnesses. While salsa is commonly paired with tortilla chips, commercial tortilla chips are unhealthy because they have a high salt and vegetable oil content.
To make tortilla chips at home:
Slice a few tortilla chips
Coat them with olive oil
Bake them for fifteen minutes in the oven (350 degrees Fahrenheit)
Popcorn With Nutrition Yeast
You can prepare popcorns in a microwave, air popper, or a kettle along with oil. Popcorn made in an air popper is rich in nutrients such as fiber.
Adding nutritional yeast to the popcorn can also boost its nutrition content. Nutritional yeast is a protein that is obtained from plants and is fortified by B vitamins and zinc. The taste of this yeast is savory, and some people compare its flavor to the taste of cheese.
Granola (Homemade)
There are several varieties of granola, but most varieties consist of the following ingredients:
Seeds
Nuts
Dried fruits
Spices
Sweetener
Commercial varieties of granola have a high content of vegetable oil and added sugar. Homemade granola is a healthy snack that vegan dieters can eat and is also rich in:
Nut And Fruit Bars
Nut and fruit bars are easy to make a vegan snack, they are nutritious, and you can consume them. Brands that produce these bars are:
GoMacro Bars
LaraBars
KIND Bars
However, nut and fruit bars can also be made at home. All you need is the following ingredients:
Nuts (125-150g)
Dried fruits (175g)
Maple/brown Syrup (1/4 cups/85g)
You will need to spread this mixture over a baking pan and bake it for around twenty minutes at 325 degrees Fahrenheit.
White Bean Dip And Homemade Pita Bread
Typically, white bean dip is made by blending cannellini or white beans with lemon, herbs, garlic, and olive oil. White beans are rich in nutrients such as:
For a healthy vegan snack, pair pita bread with white bean dip. You can also make pita bread at home by:
Slicing wholegrain pita bread
Coating it will oil
Baking in the oven for ten minutes (At 400 degrees Fahrenheit)
Banana Bites And Peanut Butter
The combination of banana bites and peanut butter is a healthy and popular vegan snack. Bananas are rich in fiber and potassium, and peanut butter offers healthy fats and protein. Eating banana bites and peanut butter together keeps you satisfied and full.
Dark Chocolate And Dried Coconut
Another healthy vegan snack, try combining dried coconut with dried chocolate. Dried coconut is obtained from dehydrated coconut pieces or flakes. Dried coconut is also rich in fiber.
Dark chocolate that contains up to 65% of cacao provides several benefits and plant compounds. Vegan dark chocolates are also available commercially and are free of animal products.
Baked Vegetable Chips
Bakes vegetable chips are made from baked or dehydrated sliced veggies and are a delicious vegan snack. Depending on the type of vegetable you use, baked vegetable chips are packed with nutrients.
Baked beet chips are rich in folate and potassium, whereas dehydrated carrots are rich in vitamin A. You also make vegetable chips at home by thinly slicing vegetables and baking them for thirty to sixty minutes (at 200-250 degrees Fahrenheit).
Spiced Nuts
The popular varieties of nuts are:
Pistachios
Cashews
Almonds
Walnuts
Pecans
Macadamia nuts
All nuts are nutritious and a favorite snack for vegan dieters. An ounce of almonds contains approximately 6g of protein, fiber, minerals, and vitamins. When coated with spices, nuts are even more delicious.
Spiced nuts are commercially available so that you can get them online or in a grocery store near you. To make spiced nuts at home, toss your favorite nuts in seasonings and olive oil and bake the mixture for approximately fifteen to twenty minutes in the oven (30 degrees Fahrenheit).
Seaweed Crisps
These crisps are made of seaweed sheets that have been sliced into squares, seasoned, and baked. This is a tasty vegan snack and is loaded with the following nutrients:
Folade
Fiber
Vitamin B9
Vitamin A
Vitamin C
Seaweed is also rich in iodine, a nutrient that helps the thyroid function properly. When buying commercial varieties of seaweed crisps, go for products that have few ingredients. Try to buy SeaSnax, which contains the following:
No Bake Energy Balls
Energy balls are a type of snack that is bite-sized and are made from mixing the following ingredients:
Nuts
Seeds
Oats
Maple syrup
Dried fruit
Nut butter
Chocolate chips (occasionally)
Depending on the ingredients of the energy balls, they can be highly nutritious as they are rich in:
Ants On A Log
This is a popular snack that is made from peanut butter, celery, and raisins. This vegan snack is rich in:
Fiber (from celery)
Healthy fats (from peanut butter)
Minerals and vitamins (from raisins)
Slice celery into pieces, add peanut butter and sprinkle the mixture with raisins to make ant logs at home.
Almond Butter Stuffed Dried Dates
Dates are brown-colored fruits that grow on palm trees; they have a nutty and sweet flavor. Dates contain fiber and natural sugars that give a powerful energy boost. A date approximately has 13g of carbohydrates.
To convert dates into a yummy and healthy vegan snack, stuff them with almond butter. However, this snack has a high-calorie content, so keep an eye on the portion size.
Conclusion
In this article, a vital query was addressed: Are Gardetto's vegan?
We then discussed the ingredients and nutrient facts of three Gardetto's varieties that are vegan-friendly. You will also find a list of healthy vegan snacks that you can make at home.