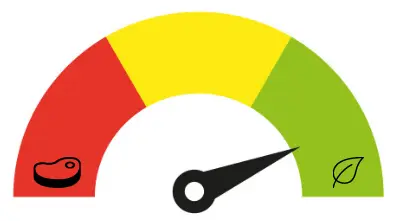 Bolthouse Farms have expanded the range of its beverages by adding so many new vegan items. Bolthouse is an entirely plant-based milk brand. They currently launched their line of vegan protein shakes and pressed cold juices named 1915 Organic. Consumers nowadays vastly prefer healthier beverages and food options. Data results have shown that about 39% of consumers nowadays choose to acquire their protein from plant sources for health purposes.
For health reasons, some consumers have started avoiding animal-driven products to live a healthy lifestyle. Research has shown that about half of consumers are bothered by the adverse environmental effects of meat.
Are Bolthouse Farms Smoothies Vegan?
Bolthouse Farms care about the preferences and needs of those consumers who care about the environment. This is why their new line of beverages (plant-based) consists of about 25% fewer plastic bottles than their other products.
The smoothies of Bolthouse Farms are 100% vegan and can be consumed by all vegans. Read the article below to learn more about all the vegan options Bolthouse Farms have, their advantages, and other vegan brands of beverages.
About Bolthouse Farms
Bolthouse Farms was established in Joaquin Valley in, California in 1915. They are famous for their innovative items and high-quality brands. Bolthouse Farms sell and produce coffee beverages, smoothies, and many different types of juices under the name of the Bolthouse Farms brand.
In current years, by launching a line of organic dressings of salads, refrigerated premium conventional, and the 1915 brand of natural ultra-premium beverages, Bolthouse Farms have manifolded their offerings in many ways. Campbell's soup company obtained this company on the 6th of August in 2012.
Are Bolthouse Farms Smoothies Healthy?
They have a wide variety of juices, protein drinks, and smoothies, and all of them are filled with all-natural nutrients with no added sugar.
These drinks are great for breakfasts and serve their purpose as snacks when you're in a hurry. Every beverage of Bolthouse Farms is filled with many nutrients and rich flavors. For example, Carrot+Orange juice provides 300 percent more vitamin A than orange juice alone.
Each breakfast smoothie contains 15 percent of the essential daily value of Calcium, 2.5 grams of fiber, and 10 grams of protein. Each beverage of the Bolthouse farms is flavorful, unique, and innovative in its own way, especially the C Boost smoothie.
C Boost smoothie is a favorite of many people. Also, it is pretty soothing for a sore throat. It is extremely rich in vitamin C since it blends red apples, acerola cherries, and mangoes. All of them are excellent sources of antioxidants and vitamin C.
Bolthouse Farms Vegan Protein Shakes
Bolthouse Farms have a wide variety of vegan protein shakes. The long list of their protein shakes includes Organic Protein Chocolate, Organic Protein Coffee, and Organic Protein Vanilla.
The two juices (cold-pressed) of the range 1915 Organic contain no added sugar. They have more or less seven ingredients. The flavor comprises Organic Cucumber, which is a green-colored juice. It is highly nutritious, light, and refreshing. As stated by the brand's website, the Organic Watermelon is also presented as a delicious blend of lemon and watermelon.
In the range of 1915 Organic, each beverage consists of 12 grams of pea protein, having sugar of just 9 grams and less than 160 calories. They are also relieved of the most usual allergen, i.e., soy. The products of Bolthouse Farms are entirely organic, USDA-certified, free of animal products, and made with non-GMO ingredients.
Other Vegan Beverages Brands
Here are all the brands that provide all their vegan consumers with healthy vegan beverages:
Revive
Revive is a service subscription that provides balanced and nutritious super meals, smoothie bowls, falafel pops, and smoothies.
Smoothies can be delivered in a frozen form and are ready to mix with many options, such as Pink Dragon, Piñalada, and Matcha Maker.
You can order either nine, twelve, or twenty-four cups every week. You can also create your customized box by selecting your preferred or favorite smoothies.
Each smoothie costs $5.99, and no delivery charges are there.
Daily Harvest
Daily Harvest is a chemical-free and natural meal delivery service that offers a wide range of plant-based items such as harvest bowls, lattes, oat bowls, and soups.
The menu of the company also offers a variety of organic smoothies. These smoothies are supposed to be served after blending them with a little liquid.
Some of the company's smoothies include a Carrot Plus Cinnamon smoothie, a Cold Brew Plus Cacao smoothie, and a Ginger Plus Greens smoothie.
Daily Harvest grants you the option of creating your customized box while signing up. You can have up to 24 items in that box, according to your preference.
Each smoothie costs $7.99. They deliver throughout the US with free shipping.
Kencko
With the help of the service provided by Kencko, you can squeeze as many organic vegetables and fruits into your diet as you wish.
Kencko delivers smoothies in separate packets in powdered form. This powder is to be mixed with milk or water to prepare a delicious drink.
Smoothie Box
For people looking for a cheap and easy way to squeeze some healthy and fresh smoothies into their schedule, we recommend Smoothie Box.
You can create your own customized smoothie weekly box by choosing between options such as collagen, clementine, green, berry, and cacao. Each box can have a maximum of 6 items.
These smoothies are delivered in packets and pouches. Each packet can have one or two servings, which must then be mixed with water or milk to make a healthy smoothie.
Delivery is free of cost for a Smoothie Box offer. A single box costs $159, or you can get a single serving for $3.97.
Splendid Spoon
At Splendid Spoons, a wide range of fresh and healthy items are delivered to customers. This delivery service provides its customers with vegan smoothies, snacks, and meals. These items are processed already and fully ready to consume and enjoy.
The service has many options on its menu, including Pumpkin Spice, Blackberry Basil, and Dragon Fruit Berry smoothies. All these smoothie options are entirely vegan and low in sugar.
The customers can customize the menu according to what they prefer. You can change your customization every week and between flavors by mixing and matching them.
Catalina Crunch
Catalina Crunch offers a menu that provides foods that are keto-friendly and low on carbs. Moreover, these food options are mouthwatering, flavorsome, and extremely healthy.
Keto-friendly smoothies are also a part of the company's menu. These smoothies are prepared by mixing nuts, veggies, and fruits. The sugar level is kept extremely low in each serving, i.e., only 4 grams.
To get a fast keto snack, one must blend the smoothie powder with water or ice cubes.
Realm
Smoothies offered by Realm are excellent for people willing to lose some weight. They contain vegan proteins, healthy fats, and fibers.
No sugar, dairy, GMOs, soy, or preservatives are added to these smoothies.
To make the smoothies quickly accessible, they are delivered in packets in powdered form. One can mix this powder in milk or water for a ready-to-go smoothie.
BIY Juice Generation
This service provides beauty blends, bowls of acai, and fresh smoothies.
Some of the company's menu smoothies include Pumpkin Chai, Coconut Mangosteen, and Cherry Almonds Smoothies.
The ingredients used are inquired from certain farmers and are then delivered in boxes. The boxes are made up of completely recyclable materials.
Smoothies are shipped pre-portioned, so they are easy to blend in water, milk, or any other liquid of your choice.
Frozen Garden
If you're looking for a way to upgrade your smoothies, Frozen Garden is the place for you. This place provides a variety of ingredients and flavors to pick from.
The smoothies offered on the menu include veggie, green, and protein smoothies.
The smoothies are free of sugar, GMOs, gluten, and soy. The ingredients are obtained from local farmers so that sustainability can be maintained.
Wrapping Up
Now that you have read the whole article above, you know Bolthouse Farms provides 100% vegan smoothies. You're also quite aware of all their health benefits, so you know what to do and which brand of vegan smoothies to have next.
However, if you are still unsure about having the Bolthouse Farms smoothies, check out the list we have provided of all the other vegan brands of beverages and get your hands on any of your favorites.