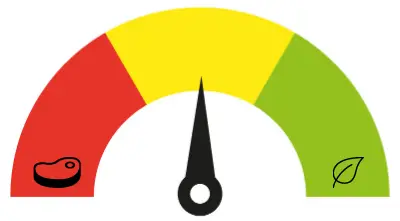 Not all cup noodles are vegan. Those that contain processed animal meat flavorings should be avoided. However, there are also a fair number of vegan cup noodle brands that you can find in any supermarket.
Whenever you feel tired of cooking, you can never go wrong with a flavorful cup of instant noodles. The rich and wide variation of umami in one cup that you can enjoy within minutes is very tempting, especially in cold weather. So, you might have been wondering which cup of noodles brands are vegan-friendly.
Well, you're lucky because we will be naming some of the most popular and flavorful noodle brands that are recommended by the People for Ethical Treatment of Animals, or PETA. We will also be learning more about cup noodles' nutritional content.
First, let us define what a cup of noodles is.
What Is A Cup Of Noodles?
Cup noodles are pre-cooked instant noodles that normally come with a flavoring sauce in them. Most grocery stores have displays of countless cup noodles brands.
Cup noodles are commonly placed in polystyrene, polyethylene, or paper cup containers. You just have to open its lid, pour hot water, and wait for 2-3 minutes, and you're already good to go. For this reason, cup noodles became famous among people who don't have much time to cook or a perfect snack any time of the day.
Which Cup Noodles Are Vegan?
Now, there are lots of cup noodles variations that can be found in markets. The flavors range from chicken, seafood, beef, and the like. And other brands invest in healthier cup noodles that offer vegetarian and vegan options. So the big question is, what brands are vegan-friendly?
The People for Ethical Treatment of Animals, more commonly referred to as PETA, has generated a list of vegan cup noodle brands you can add to your diet plan. Most of these brands are made with organic and plant-based ingredients that are gluten-free as well.
The list is presented in the table below, with the link to where you can find them online. You can also check out these brands at your favorite local supermarket if you are not into online buying.
Dr. McDougall's Right Foods
If you're a fan of chicken ramen, then Dr. McDougall's Right Foods Chicken flavored ramen will not disappoint you. It is a vegan-friendly cup noodle that oozes with chicken flavoring. Aside from the chicken-flavored one, it also offers its Vegan Pad Thai flavor, which will also give you adventurous flavors.
The Vegan Pad Thai variant features tasty rice noodles accompanied by tofu, garlic, and vegetables. So, if you're looking for healthy, easy-to-make, and delicious cup noodles, you better check this one out.
Nissin Top Ramen
If Nissin has a famous vegan cup noodle option for the community, it also has vegan ramen. Nissin is among the most popular brands of instant noodles in North America. Fortunately, Nissin Top Ramen has two vegan flavor offerings, such as their Soy Sauce flavor and Chili flavor.
What's even better with Nissin Top Ramen is that you can incorporate many ingredients to make a new dish. Just add in some of your favorite vegetables and spices, and you are ready to go. This is a good opportunity to practice your vegan cooking skills of yours.
Nissin Cup Noodles
You might have heard of Nissin Ramen and Nissin Cup Noodles before. This is because it is one of the biggest instant noodles manufacturers we see in supermarkets today. And when you have a huge customer base, demands are already anticipated.
In regards to this, customers of Nissin Cup Noodles demanded more vegetables in every pack of Nissin Cup Noodles. So, Nissin has released its first-ever vegan cup noodle option, the Very Veggie Soy Sauce Flavor, which they filled in the pack with a bunch of vegetables. The vegetables include carrots, edamame, and bok choy. Up to now, Nissin has been developing more vegetarian and vegan flavors for its customers.
Koyo Organic Noodles
Koyo offers its customers a wide array of vegan options for ramen and cup noodles. They have organic soba and organic udon noodles that come in three variations: wide, fine, and round.
For their ramen, they have shiitake mushroom ramen, tofu miso ramen, Asian vegetable ramen, lemongrass ginger ramen, garlic pepper ramen, and more. These are all organic and plant-based, so you don't have to worry about your vegan diet. Again, checking out Koyo Noodles is good advice if you're looking for a healthier cup noodle or ramen option.
Thai Kitchen Noodles
If you want Asian flavors, specifically Thai ones, then trying out Thai Kitchen's ramen and noodles will be an exciting adventure. Their vegan option includes the following flavors: Thai Ginger, Spring Onion, and Garlic and Vegetables.
What's great about Thai Kitchen Noodles is that their ingredients are gluten-free. So, if you're on a strict gluten-free diet, this might be a good option.
Crystal Noodle
Crystal Noodle is known for its spicy, flavorful noodles. If you're dying for an extra kick in terms of spiciness, then you should try one of their vegan options: their Spicy Tofu ramen bowl.
You can also try their Crystal Noodle Gourmet Clear Noodle Soup, which bests different kinds of vegetables and their signature ingredients. Crystal Noodle guarantees to give you their ingredients' rich and natural flavor as they undergo the freeze-drying process.
Lotus Foods
Lotus Foods is known for its vegan and healthy ramen and noodles. One of their most famous flavors is their purple potato and brown rice flavor. They also have a bag variety that includes 3 vegan flavors: their Millet & Brown Rice Red Miso, Forbidden White Miso, and Jade Pearl Wakame.
Their products also use gluten-free ingredients, so if you're currently on a strict gluten-free diet plan, this will work for you.
Are There Any Health Risks In Eating Cup Noodles?
Let us discuss some of the health issues that you might encounter when you consume cup noodles.
For women, studies show that consuming cup noodles and ramen can increase the risks of metabolic syndrome. This can be attributed to the high level of sodium found in these products. Moreover, cup noodles and ramen contain high levels of saturated fat that can cause diseases such as hypertension and cardiovascular problems.
Moreover, consuming cup noodles can make you gain weight, so if you're trying to burn calories, eating ramen after a workout is not a good option. Cup noodles usually only have a small portion of protein, fibers, and minerals.
Ramen and cup noodles can also lead to liver problems. Processed foods contain a significant amount of preservatives and artificial flavorings. Thus, this can build up in your liver over a period of time and will start to progress into serious medical conditions.
So, even though cup noodles and ramen can come in handy, it is still very important to consume them in moderation. You can also look for brands with fewer preservatives and less sodium.
There Are Vegan Cup Noodles Out There!
Whether you have no time to cook or are craving a hot sip of flavorful soup, cup noodles and ramen can come in handy. As we have mentioned above, there are vegan cup noodle brands available at your favorite supermarket or that you can order online. Remember that consuming these products without proper moderation can lead to serious diseases and health risks.
So, the next time you crave that rich-tasting and flavorful cup of noodles, you already know which brand you can enjoy. You can also visit this article to learn more about Fantastic Chicken Noodles!