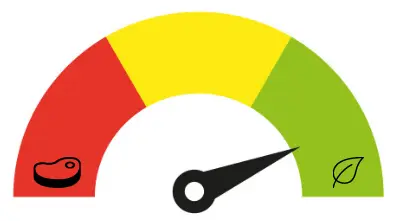 Noodles are among the most favorite meals or snacks for people around the world, vegans or not. We all have great food choices, and Fantastic Chicken Noodles are one of them. They are a great alternative for those who are used to eating rice, especially in Asian food culture. What's more appetizing than healthy, vegan noodles for a snack or a quick meal, though?
While noodles are quick and easy to prepare, they can be risky to your health, too, especially when they contain too many artificial preservatives and additives. Of course, for vegans, that's a no-no. Fantastic Chicken Noodles, luckily, are vegan-friendly and are suitable for those who are on a plant-based diet.
Bad news. Not all noodles are vegan-friendly. Good news. There are plenty of vegan noodles that you can find on the shelves, including Fantastic Chicken Noodles.
What Are Fantastic Chicken Noodles?
Fantastic Chicken Noodles are a product of Fantastic Snacks, an Australian-owned food manufacturer specializing in noodle production. Their supplies are sourced from Thailand, one of the largest noodle producers in the world. Their noodles come in either bowl or cup with many different flavors, including chicken, beef, oriental, braised beef, rice noodles, chicken and corn, and crispy bacon, among others.
Fantastic Snacks offers a wide variety of products ranging from instant noodles to crackers and even fresh noodles. Luckily, Fantastic Chicken Noodles, according to the company's website, are vegan-friendly. Their noodles are made out of rice noodles, a product of rice flour, water, and tapioca starch.
As for the Fantastic Chicken Noodles flavoring, the chicken flavor doesn't have to be from the real ones in the poultry. The flavor can be made from a mixture of rice flour, garlic, paprika, onions, pepper, celery seeds, citric acid, and hydrolyzed vegetable protein (HVP), which can give that "chicken taste." These are common in food flavorings, especially for vegan cooking.
Vegan Chicken Flavor Ingredients
For vegans who just started their journey to a plant-based diet, craving meat, especially chicken, can be a tempting battle. Who hates chickens, though? However, there are plenty of ways to achieve a chicken flavor that tastes exactly like the real one. The vegan chicken flavor is a mock version of the real chicken included in most non-vegan cooking.
Turmeric has that golden yellowish color that makes it look like a real chicken bouillon. It also gives a hint of flavor.
Onion and Garlic Powder. These are dried vegetables turned into a powder that is popular in any cooking.
Celery Salt. This adds an aromatic salty bite that contributes to the chicken flavor.
Nutritional Yeast Flakes. You can find these flakes in any supermarket. They are often the vegan option when cheese is needed with a salty umami flavor.
Paprika. Helps a lot in the color and flavor of the vegan chicken seasoning. It's made from dried and ground red peppers.
Parsley, Thyme, and Sage. These are the most common and popular spices in any chicken dish. When combined, they produce that spiced chicken-style taste.
The ingredients are then blended into a food processor or a blender until they turn into powder. For an effective chicken flavor, the powder is stored in a jar or container for at least six months.
How Healthy Are Fantastic Chicken Noodles?
Fantastic Chicken Noodles offer almost 50 g of carbs and 7 g of protein per serving. According to experts, the average daily intake of a healthy diet should be between 225 and 325 g of carbs. As for protein, adult men and women can consume between 46 and 56 g daily. Looking at the ingredients, Fantastic did a great job on how much carbs and protein the noodles should have.
Not only that Fantastic Chicken Noodles are gluten-free, but they also have no artificial colors and no added MSG. But just like any other noodles, Fantastic Chicken Noodles are high in sodium with a staggering 1,890 mg per serving. The American Heart Association recommends limiting your daily sodium intake to at least 1,500, although the average is 2,300 mg.
Taking 1,890 mg of sodium, which you can get from one serving of Fantastic Chicken Noodles, is already high, which is a downside. This means that making Fantastic Chicken Noodles a staple to your diet may not be healthy, although eating in moderation doesn't hurt. It's best to check its ingredients and nutrition information before adding them to the cart.
Vegan Noodles Options
But don't we all need that vegan-friendly noodles? Yes, we do in moderation, that is. And we have checked the best ones that you can have to help you out with your vegan journey without scratching noodles off your diet. Also, Asia has one of the best noodles in the world, and we can't go on without them on the list.
What's more exciting is that these noodle brands have proved that they can make your umami taste buds happy, just like Fantastic Chicken Noodles. On to the list.
Paldo. Now, these are Korean-favorite noodles spiced with diced vegetables. They have Ilpoom Jjajangmen, Kimchi Flavour, Bibim Men, and Volcano Chicken Noodle. Surprisingly, they're vegan-friendly and just as tasty as the ones that meat lovers consume.
Dr. McDougall's Right Foods. Hail that vegan chicken ramen! This is one of the best noodle-in-a-cup alternatives that won't let you down.
Samyang. Here's another Asian brand that offers a wide variety of noodles, although the regular ones aren't vegan. The good news is that its 2x Spicy Hot Chicken Flavour Ramen is vegan. Yes, it's spicy, probably around 12,000 Scoville units, and definitely not for the faint of hearts.
Nissin Top Ramen. This Japanese brand also prides itself on producing tasty, satisfying noodles. Not all of them are vegan, but check out its Soy Sauce and Chili Flavors. They're vegan-friendly and can satisfy your umami taste buds.
Nongshim. This is another Korean brand that offers at least two vegan flavors such as Soon Veggie Ramyun and Kimchi Ramyun. Both are vegan ramen, a little spicy, with the latter offering kimchi flakes in its seasoning pack.
Nissin Cup Noodles. More vegetables are packed in this Very Veggie Soy Sauce Flavor Cup Noodles, including carrots, edamame, and bok choy. It's their first-ever vegan cup noodles, and they didn't disappoint.
Indomie Mi Goreng. Here's another Asian brand that's proud of its vegan-friendly ingredients. Mi Goreng means "fried noodles" in Indonesia, and it tastes like heaven. Each pack includes sweet soy sauce, chili sauce, and fried onion oil. Rejoice, it's vegan!
Koyo. But first, ramen. The food manufacturer offers various vegan flavors such as Shiitake Mushroom, Garlic Pepper, and Lemongrass Ginger.
Lotus Foods. Are you a fan of colored noodles? Lotus Foods is with you. The company offers a Rice Ramen collection that is vegan-friendly, including Purple Potato & Brown Rice. Yes, it's purple!
Thai Kitchen. The company has been reputable in offering delicious sauces and noodles, including vegan ramen with different flavors. Enjoy Thai Ginger, Spring Onion, and Garlic & Vegetable at any time of day.
Crystal Noodle. Its Spicy Tofu ramen bowl gives you a few extra proteins you can count on.
Homemade Vegan Noodles
We've said many times that happiness is homemade. And while it's a fact for most cooking enthusiasts, it can be a little harder for vegans to find ingredients that don't involve slaughtering animals. Fantastic Chicken Noodles are fortunately vegan-friendly, but if you are into homemade cooking, you may need some guidance to make it worthwhile.
What fears vegans about pasta and noodles is the presence of eggs and meat in them. However, thanks to plant-based cooking enthusiasts, we have so many options in replacement to animal-sourced ingredients. Just like these easy and quick homemade vegan noodles that are made from scratch.
Turns out that you only need all-purpose flour, warm water, baked baking soda, and tapioca or potato starch to make the plain yellow wheat flour noodles. This involves mixing, forming a dough, kneading, rolling, and folding the dough. You'll need to rest the dough for an hour at room temperature before cutting it into parts.
It is worth noting that you can make homemade vegan noodles by hand or through a pasta machine. It doesn't matter which way you'd like it to take as long as you're having fun.
The Bottom Line
Fantastic Chicken Noodles, despite their high sodium content, are vegan-friendly and safe to eat for those who follow a strict plant-based lifestyle. We only have to bear in mind that in moderation, it's fine to consume them. Don't let binge eating cross your mind, not even once. After all, a healthy lifestyle is worth the sacrifice, including all the tasty food that makes us sick.
Lastly, you only need to check and verify all the ingredients included in noodles to ensure they're plant-based. Better yet, you can make them yourself at home. It's more fun!