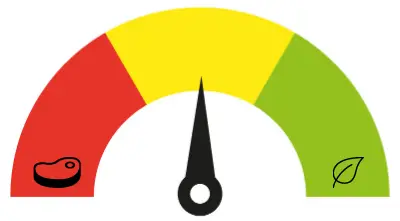 Is Malt O Meal Vegan?
It depends. Malt O Meal comes in a variety of both vegan and non-vegan ingredients. While some are vegan, some aren't.
Malt O Meal cereals come in over 30 different and delicious variants to compliment your taste buds. Serving for years, the company guarantees the best taste, or your money shall be back.
Before buying Malt O Meal cereals, let's look at what you need to check.
Which Variants Are and Aren't Vegan?
There are different types of vegans – those who are vegan for health factors and others who are vegan for environmental reasons. Let's not get carried away with the misconception that vegan food is tasteless. Here's a list of vegan Malt O Meal cereals that are vegan yet extremely delicious and healthy:
Apple Zings
Fruity Dyno Bites
Crispy Rice
Corn Bursts
Colossal Crunch
Cocoa Dyno Bites
Cocoa Roos
Cinnamon Toasters
Blueberry Muffin Tops
Blueberry Mini Spooners
Berry Colossal Crunch
Out of the over 30 variants by Malt O Meal, only the enlisted cereals are vegan. If your choice of cereals is not on this list, then steer clear of the way. The rest are in the non-vegan category, which you should avoid. For example:
Churr O's
Cookies & Cream
Peanut Butter Cups
Honey Buzzers
Honey Graham Toasters
Honey Nut Scooters
Oat Blenders with Honey
What Is Malt O Meal Made Of?
Campbell, the owner of Malt O Meal, started experimenting with various ingredients. He found the formula of a mixture of wheat grains with malted barley. It was 1919 when Campbell named this new cereal "Malt O Meal."
Since then, the company of Malt O Meal has been extracting farina by grinding wheat. The resultant cereal comes in the texture of flour. Mixed with water or similar liquids, it becomes a smooth porridge.
Malt O Meal makes hot breakfast cereals like porridge or pudding with farina or semolina. If taken on its own, it might taste bland to some. But if you take it mixed with fruits or anything of your choice to fulfill your vegan meal, they are a good choice.
Read on to learn more about its nutritional value.
Is Malt O Meal Healthy?
Malt O Meal cereals are a treat for your tongue and your health. Isn't it great? We all want to have our taste buds satisfied but refrain due to health values. Not all good-tasting food is good for the health. But Malt O Meal is. Its vegan variants are based on high nutritional value.
Malt O Meal is a bag full of delicacy and nutritional goodness. However, it's not that good for people with diabetes. Let's take a look at the list of nutrients.
Macros
In half a cup serving, it nurtures you with 145 calories and 5g of protein that counts for 10% of the daily value. It provides 30g of carbs, or 10% of daily carbs intake, and 2g of fiber, or 6% of the body's regular fiber intake requirement.
These cereals contain no cholesterol and are good for the heart as well.
Minerals and Vitamins
A single-serve of Malt O Meal cereal provides your body with 16mg of iron, accounting for 88% of your daily intake. Every serving has 151mg of calcium, or 15% of the daily intake, and 396 micrograms of folate, 99% of the daily intake.
A 0.7mg of vitamin B6 in a single serving adds 37% of the daily requirement.
What Is a Good Alternative to Malt O Meal?
No doubt, with its vegan variants available on the market, there is no need for an alternative to it. However, health freaks who are foodies also always seek changes in their menu, don't they? You can supplement Malt O Meal cereals with Kashi Heart To Heart Instant Oatmeal.
Malt O Meal is preferred as a breakfast cereal. Any breakfast meal should provide your body with folate, calcium, iron, B vitamins, and fiber. Vegan alternatives for Malt O Meal cereals should also contain the perfect content of these nutrients for a wholesome breakfast.
Oats or oatmeal are gluten-free whole grains rich in various minerals, vitamins, and antioxidants.
They are perfect for your health. They have great nutritional value too. Apart from everything, oats are an ideal choice for vegans. They contain 15% vitamin B6, zero cholesterol, and 12g of carbs. Oats have only 68 calories. Furthermore, they will also help you lose weight if that's a concern. Oats maintain low blood sugar levels and reduce the risk of heart disease.
Another good alternative to Malt O Meal cereals is Kashi 7 Whole Grain nuggets. They are certified vegan nuggets, an excellent natural iron source. These 100% whole grains are cholesterol-free and have a net carbs count of 40g.
Regular wholegrain meals help reduce the risk of heart disease, type 2 diabetes, and obesity. The hearty goodness meal serves 4g of fiber per serving, collected from whole oat flour and cornmeal. It makes a good breakfast meal for its few grams of protein to start the day with.
You can also opt for 365 Everyday Value Organic Morning O's. As the name goes, they are entirely organic and make an excellent vegan alternative to Malt O Meal cereals. These crunchy and light Cheerios-like cereals contain 120 calories, 22g of carbs, 4g of proteins, and other essential nutrients.
Moreover, even Barbara's Organic Cornflakes make a similar alternative to Malt O Meal cereals. They are vegan, to start with. They have sufficient nutritional value levels with 120 calories, 27g of carbs, and so on.
Overall, all you need to do is check the ingredients listed on any of the cereals you want to have. If the list includes cheese, milk, or eggs, you want to step to the next choice available.
How Should I Eat Them?
Breakfast is the most important meal of the day. Mornings start with Malt O Meal cereals, topped with nutrition-rich fruits and other add-ons, which can charge you up for the day. The good thing about these cereals is combining them with any fruit toppings of your choice.
You can also use these cereals as ingredients to make heavier meals. Many different delicious ways could be figured out upon planning to eat a good meal of Malt O Meal cereals.
Malt O Meal hot cereals can be eaten in many ways besides breakfast. You can add them as ingredients in muffins. You can add them to empanadas or use these cereals to make spinach quiche.
Best of all, if nothing else is available, Malt O Meal cereals can always be eaten plain with just some berries on top. They never disappoint when it comes to taste.
Endnotes
Malt O Meal non-vegan variants are made with green cost-cutting solutions. They take care of all their extraction sites ensuring low or no contributions to emissions. For instance, the changes required to its equipment installation at the extraction plant were carried out by Green Concrete Cutting.
Vegan alternatives include Malt O Meal cereals like Kashi 7 Oatmeal, Wholegrain Nuggets, or even 365 Everyday Organic Cereals and Barbara's Organic Cornflakes.
The only thing left for you to do is make sure the ingredients on the pack of cereals are vegan. Steer clear of products with cheese, milk, or eggs.