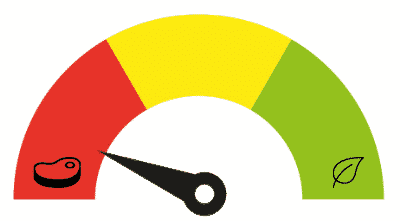 Boar bristles are not vegan-friendly because these bristles are derived from animals.
Our hair is our crowning glory. The finest vegan hairbrush is perhaps the most considerate gift to give to your hair. As sincere animal rights activists, we recognize your apprehension and pain while selecting a boar bristle hairbrush. You might not have been a full-time vegan, however, when it relates to hair products, it will always be more humanitarian to choose cruelty-free options.
Your curiosity about boar bristles brings you here. And we won't disappoint you. Here in this article, we will answer all your concerns about boar bristles.
What Are Boar Bristles?
A boar bristle brush is a hog hair-based personal grooming and styling product. The term wild boar may relate to the specific hog species present, although most firms collect the hairs using farm-raised or domesticated animals. This has various advantages, including the capacity to absorb and remove dirt. It is known because of being soft and reducing injury. Sizes, colors, and styles differ, but most include a wooden handle. A high-quality one would be extremely sturdy and may last a lifetime, but it is typically rather costly. This item is suitable for both women and men, and it is popular among naturalists and environmentalists.
Benefits Of Using Boar Bristle Hair Brush
When used properly, boar brushes are soft on the hair and would not pull it.
A boar bristle brush moisturizes your hair through evenly dispersing your natural oils. A natural moisturizer which many women sweep away using shampoo far too often. If the scalp becomes too oily, rather than reaching for shampoo, use the boar bristle brush and gently brush your hair's natural oils out from root to the tip.
Using the natural oils as your conditioner results in increased pliability and shine of your hair. If you have dry and dull ends, you should begin dispersing those oils with combing your hair using the appropriate hair tool and boar bristle brush is best recommended. The hair's natural oil is an excellent conditioner and sealer for breakouts and wispy, dry ends!
A hair brush made from boar bristles is excellent for eliminating extra oils and grime from your hair. After every usage, you'll observe a buildup on the boar brush. This is confirmation that the new boar brush is doing its job. It's indeed necessary to clean the boar brush on such a regular basis in order to prevent transferring those oils and grime over onto your wonderful hair.
Your hair would become very silky. This is mostly due to the fact that you are combing your natural oils out from root to the tip and dispersing them evenly. And after just one application, you'll be in love with how your hair feels.
Are you familiar with the term "no-poo" method? It's a word used when individuals opt to quit using conventional shampoo on their hair. There is this transition phase between having a very oily scalp and having a naturally healthy scalp. A boar bristle brush can come in helpful for dispersing these oils and managing overactive oil glands. When you wash your hair excessively regularly, the oil glands in your scalp create an excessive amount of oil.
How Are Boar Bristles Made?
Boar bristles brushes are made from the hair of the boar, as the name indicates. Boar hair has a striking resemblance to human hair and it includes the same protein called keratin, like human hair.
The bristles are gathered through domesticated animals that have been grown. Boars are grown on farms for their bristles and meat. This is the reason why no matter how beneficial it is for human consumption, it is still considered non-vegan. In principle, you might shear boars to extract the hairs, however boars are large, strong creatures, and in most situations, they are not treated properly. The majority of such farms are located in China, which is outside the territories of the US and the UE and hence not subject to any restrictions.
Boar Bristle Brush Alternatives
Indeed, actual boar hair is used in making boar bristle brushes, making them non-vegan. Sadly, when it refers to hairbrushes, the gold standard is a brush made from boar bristles.
They are especially handy when you're a "no-poo" person and have to spread the scalp oil evenly throughout your hair.
Although there is no ideal ethical substitute, there are several vegan solutions that are appropriate.
Sisal Hair Brushes
There are two primary types of vegan bristle brushes: nylon and sisal.
Sisal is perhaps the most popular, which is also a natural plant-based ingredient. This is used to make the strands on cat-clawing trees.
Sisal brushes function with most types of hair, however, if you really have extra-thick hair, these don't perform very well. These are generally mild but not as delicate as boar bristle, long-lasting, and effective in removing debris from hair.
Nylon Brushes
Nylon, a form of plastic, is clearly not as green as sisal, however, brushes made of nylon fibers are still a decent vegan substitute to brushes made of boar bristles.
Whereas it varies by company, nylon hair brushes are usually designed with thicker strands that perform much better with thick hair.
Amidst their strength, they are gentle on the scalp when gathering dust, dirt, and other particles from your hair.
Paul Mitchell Pro Tools 413 Sculpting Brush
The Paul Mitchell product has stated that this brush is cruelty-free. The company, its suppliers, and any third parties do not experiment on animals. In reality, they do not market their products in jurisdictions where testing on animals is mandated by law.
So now we've got it out of the picture, the brush is essentially a plastic brush. So, if you want something a little more solid, search elsewhere. There are already benefits. First and foremost, this brush does the job well and at a reasonable price. And because that is all you're aiming for, it is a wonderful bargain. If you're seeking a more costly appearance and experience, you'll be underwhelmed. Because plastics are not heavy enough, you will not experience as if you are holding a high-quality grooming brush in your hand.
The Body Shop Paddle Brush
You would be relieved to hear that they are completely vegan. This implies that their goods, such as the Body Shop Paddle Brush, are clear of any animal-based substances generated from the slaughter of animals and are vegetarian-friendly. This comprises animal-derived compounds which are not obtained through animal killing. Lanolin, shellac, beeswax, and honey are a few examples.
Furthermore, as you are aware, most cosmetics and beauty items include by-products of the slaughter business. They are pleased to declare that neither of theirs does, ever have done, or ever will.
The Body Shop's paddle brush must-have will put your hair silky and free from the tangle. The pins activate the scalp and disperse natural oils, resulting in strong, shiny hair. These brushes appeal to me since they are reasonably priced for a hardwood handle brush. The bristles are man-made.
Aveda Wooden Large Paddle Brush
Aveda is an ethical manufacturing firm. Their ideas are that there is no other acceptable way to conduct business but by pursuing sustainable development. And that by trusting in this idea, individuals are guided in every choice they make. They are also inspired to follow this philosophy and feel that nature should not only be appreciated and conserved but also replicated as an example of sustainability. Profit and ecological responsibility, they assume, will progressively coexist in the future. Aveda promotes the implementation of sustainable wind energy to help balance our carbon footprint.
This hairbrush is great for dry hair to produce sleek and flat styles. The paddle brush may appear unusual at your first glance given the lack of one bristle just at the bottom. However, this opening is for aeration and drainage once the brushes have been cleaned.
Endnotes
Boar bristle hair brushes are unfortunately not vegan. But don't give up just yet!
There are firms that offer environmentally-friendly items and accessories. We just listed a few of them. The market is saturated and there are many alternatives offered.