Answer: It depends. Yardley Soap has five different varieties, and four of them are vegan and cruelty-free. One is not.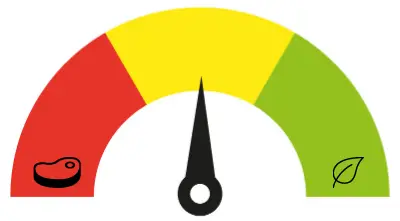 If you've been using Yardley Soap, except for its Original English Lavender variety, you're safe.
Yardley Soap, owned and manufactured by Yardley London, has five scents; one is not vegan and is cruelty-free. Yardley Original English Lavender Luxury Soap contains Sodium Tallowate, typically sourced from animal fat. Tallow is another term for beef.
Let's check more about Yardley Soap, shall we?
Yardley Soap, 'Celebrate Fine Fragrance'
Yardley London, simply called Yardley, was established in 1770 by the Cleaver family, although it could be earlier than that.
The records of the earlier founding of the company were destroyed during the Great Fire of London of 1666. The year 1770 is written on every product of Yardley packaging.
Following the bankruptcy, William Yardley acquired the company in 1823 and it was renamed after him.
In 1873, Yardley released its signature scent, English Lavender, quickly gaining popularity in the Victorian Era. The scent also became a household name in the U.S. as soon as it was exported to the country in the 1880s.
Currently, the company manufactures soaps, perfumes, hair pomades, powders, and other toiletries.
Lavandula angustifolia, a variety of lavender native to the Mediterranean, is what Yardley uses in its products. This was specially cultivated in southern England for the company.
After years of several ownerships, Yardley was acquired by Wipro Consumer Care and Lighting, an Indian multinational company.
Yardley currently holds two Royal Warrants, which allows them to supply their products to the British Royal Family.
The company has been awarded the Royal Warrant of Appointment six times for supplying products to the British monarchs.
Model Twiggy and Bollywood actress Katrina Kaif became the faces of Yardley, respectively.
Yardley is sold in Asia, Australia, the Middle East, West Africa, North Africa, North America, and Europe, among others.
The majority of Yardley Soap Is Vegan and Cruelty-Free
Yardley Soap has five different scents, most of which are made with plant-based ingredients and were not tested on animals.
Check these scents for your next shopping galore of vegan Yardley soap. These products are labeled vegan and cruelty-free on Yardley's website.
April Violets Luxury Soap

This is vegan, paraben-free, and cruelty-free soap.
It's made with violet leaves, citrus fruits, mimosa, the heart of orris, rose and white peach, shea butter, sandalwood, vanilla, and a hint of powdery notes.

Lily of the Valley

This is another Yardley Soap that's vegan, paraben-free, and cruelty-free.
It's infused with lily flowers, pear, freesia, and shea butter, enhanced with a pretty and musky base.

English Rose

It's also paraben-free, vegan, and cruelty-free.
It's made with a floral heart of English rosebud, violet, cassis, magnolia, musks, patchouli, and shea butter.

English Lavender

Here's the last of four vegan-friendly Yardley soaps, and is also cruelty and paraben-free.
It's infused with English lavender, bergamot, clary sage, geranium, eucalyptus, jasmine, violet, chamomile, warm notes of wood, patchouli, shea butter, and vanilla.
Non-vegan Yardley Soap
Original English Lavender Luxury Soap

This is one of the five Yardley Soap that is not vegan, although it's cruelty and paraben-free.
It's infused with lavender leaves, lavender oil, clary sage, neroli, geranium, sandalwood, and tonka bean.
The brand's website doesn't label this scent vegan but cruelty-free.
It contains Sodium Tallowate, which is obtained from the fatty tissue of cattle, sheep, and other animals.
Sodium Tallowate is a cleansing agent of soaps to help water easily mix with dirt and oils, cleaning the skin when applied.
It's also a foam booster and increases a product's viscosity.
Unfortunately, it's derived from animal fat combined with lye or sodium hydroxide and then chemically processed.
Sodium Tallowate is considered safe on the skin, but some people have allergic reactions to tallow soaps.
Some would experience skin dryness and itchiness with tallow soap over time. According to health experts, tallow easily dries out, especially when combined with other ingredients.
This would be great for those who have oily skin. However, it can affect those who already have dry skin, which can irritate and cause over-dryness.
Yardley Products
Yardley has a wide selection of cosmetics to choose from. The brand is cruelty-free but not 100% vegan, as some of its products are made with tallow.
However, we are grateful that this company is slowly switching to sustainable production, which helps the environment and our animal friends.
If you're interested in Yardley, here's the list of its products. Most of them are labeled cruelty-free and vegan on the company's website, which is good.
Eau De Toilette

Traditional Florals
Contemporary Florals
Flowerful Collection
The Collection
250 Limited Edition

Body Fragrance

Body Sprays
Fragrance Mists

Bath and Body

Body Lotion
Body Wash
Hand Creams
Soap
Hand Washes
Botanical Hand Washes
Talc
Hand Hygiene
Flowerazzi
Travel Minis
Cologne Stick

For Men

Eau De Parfum
Bath & Body
Brilliantine
Vegan Soap Brands to Buy
While tallow is widely used in many soaps and other skincare products, many manufacturers also produce vegan-friendly soaps.
If you haven't scorched your local grocers or supermarkets looking for vegan soaps, here's what I personally recommend.
These are vegan and cruelty-free, and you can buy them from beauty stores or on Amazon.
Kiss My Face
Desert Essence
Dr. Bronners
Magick Soap
Nubian Heritage
Shea Moisture
Yes To (Tomatoes, Coconut)
Aegean
Crate 61
Hugo Naturals
There are about a hundred all-natural, organic, vegan, paraben-free, and cruelty-free soaps to buy from stores. You just have to look for beauty stores dedicated to promoting vegan-friendly products.
Non-vegan Soap Products to Avoid
There are still a lot of companies that manufacture skin care products using animal-sourced ingredients. We can't blame them, but these big companies already make a lot of money.
We hope that they can help us save momma earth and the lives of thousands of slaughtered animals.
For what it's worth, you will have to avoid these popular brands as they have not joined the vegan bandwagon.
Caress
Dove
Neutrogena
Ivory
Dial
Palmolive
Olay
Pears
Lux
Johnson's
L'Occitane
Softsoap
Aveeno
Purpose

Irish Spring
I may have missed a lot of non-vegan brands on this list, but you can always check the ingredients on every packaging.
This ensures that you're not buying or using cosmetic products created from animals.
Also, it's worth noting that cruelty-free doesn't automatically mean the product is vegan.
Like Yardley Soap Original English Lavender scent, it's only labeled cruelty-free on the company's website. However, it doesn't say it's suitable for vegans like the other varieties.
A product may be cruelty-free, but it's not considered vegan if it still uses non-vegan ingredients.
Cruelty-free products mean that they were not tested on animals.
Common Non-vegan Ingredients in Skin Care Products
Many non-vegan ingredients are widely used by many cosmetic manufacturers. Most of their names are boldly written on the packaging.
Others may be confusing, especially when written by their patented or scientific names.
Nonetheless, if you see most of these ingredients on the packaging, don't add them to the cart.
Beeswax
Lanolin
Shellac
Glycerine
Carmine
Retinol
Squalene
Casein
Guanine
Silk Powder
Oleic Acid
Collagen
Stearic Acid
Lactic Acid
Keratin
Tallow
Lard
All of these ingredients are directly and indirectly sourced from animals, which are all non-vegan. Don't buy the product if you rub shoulders with them at beauty stores.
Better yet, get one that's handcrafted or lightly processed.
Benefits of Handmade Vegan Soaps
Chemically processed cosmetic products can irritate the skin, especially when you're prone to allergies and other skin issues.
Using heavily processed soap can harm your skin, which is why many dermatologists prescribe or recommend light or all-natural skin care products.
Most handmade soaps are sourced from natural ingredients suitable for all skin types. This is far better than synthetically produced soaps that contain parabens, phosphorus, and other harmful ingredients.
Handcrafted soaps are also cruelty-free. These products don't involve animal testing and other animal-derived ingredients, making them more compassionate.
Handmade soaps are a great source of moisturizers, especially since they're derived from plants' natural oils. Glycerin, also naturally found in plants, is a gentle emollient that produces moisture in the skin.
Note that glycerin can also be sourced from animal fats and is widely used in many non-vegan cosmetic products.
The Bottom Line
The majority of Yardley Soap is vegan-friendly, except for the Original English Lavender scent.
However, it's also paraben-free and labeled cruelty-free on Yardley's website. This particular scent may include tallow, which is widely used in many soaps and is sourced from animals.
Yardley also infuses its soaps with shea butter, which acts as a skin moisturizer and is also vegan-friendly.
I wrote about shea butter in this article if you can check it out here. There are plenty of things that you can learn about this plant-based fatty substance in this write-up.