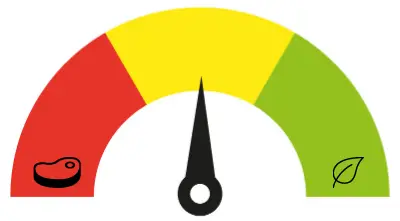 Brach's Conversation Hearts is a product line of Valentine's Day candies developed by Brach's Confections. Brach's Confections, Inc. is a subsidiary of the larger Brach's Confections Holdings, Inc. and is owned by the Ferrara Candy Company. Interestingly, the candy and sweets company has been in business since 1904.
History Of Brach's
Founded by brilliant entrepreneur Emil J. Brach, the company began as a storefront shop in Chicago, Illinois known as "Brach's Palace of Sweets." Being an innovative shopowner, Brach aced the candy competition by selling his candies far below the standard price of other confectioners, but with the same quality. Thanks to his investment in efficient production costs, by 1911, the small candy shop could produce 50,000 pounds of candies per week, which were already a lot considering the equipment they had in those days.
In 2012, Brach's Confections merged with Ferrara Candy and became collectively known as the Ferrara Candy Company. All products with the Brach's brand are produced and sold by Ferrara Candy.
Today, Brach's Confections and Ferrara Candy continue to produce some of the most beloved candies for all seasons: Valentines, Halloween, and Christmas.
Even before Brach's, the concept of Conversation Hearts, or Sweethearts, candies have existed as early as 1847 as round, sugar candies known as lozenges. It was during 1866 that the original Conversation Hearts became widely popular due to the discovery of pressing words into biscuits using vegetable oils. Thus, Conversation Hearts became a fun way of conveying personal feelings to others during Valentine's Day.
Finally, we get to their specific line of sweets, Brach's Conversation Hearts, a popular product line during Valentine's Day. They have 4 variants available: Tiny Conversation Hearts, Large Conversation Hearts, Heart 2 Heart Conversation Hearts, and the funny Wisecrack "End the Conversation" Hearts.
None of Brach's Conversation Hearts are 100% vegan. Three out of four contain gelatin, a gelatinous substance derived from animal skin, bones, and cartilage, but the Heart 2 Heart version contains "stearate," from stearic acid, which may either come from animal fats or vegetable oils.
Brach's Conversation Hearts also contain a lot of synthetic or artificially-made food colorings, including Blue 1, Blue 2, Red 3, Red 40, Yellow 5, and Yellow 6. They also use "lakes" food coloring which means a dry, water-insoluble food coloring that is used for coating candies and pills.
While most, if not all, food dyes and coloring were previously tested on animals such as mice, this practice is no longer as common as when those food colorings were just discovered or synthesized. At least they don't use the notorious Red 4, carmine dye, which is derived from the dried bodies and eggs of cochineal beetles.
However, Brach's Conversation Hearts is not the only producer of Conversation Hearts in the country, Spangler Sweethearts (now owns Necco, the original producer of sweethearts for 150 years) and SweeTarts are also known producers. Are they vegan though?
Brach's Heart 2 Heart Tiny Conversation Hearts
There may be a slight hope of Heart 2 Hearts being vegan, so we'll make a quick review of it for you to draw your judgment. Oddly enough, Heart 2 Hearts aren't fashioned the same way as the other 3, but rather it seems to be more precise and seamless, and each heart candy contains 2 short phrases such as "LUV U," "TELL ME," "KISS ME," and "BE MINE."
The tiny hearts come in different flavors like grape, banana, orange, cherry, and lemon/lime, and are applicable for snacking, baking crafting, and sharing. The variant is available in 4 packaging sizes; 7 oz, 14 oz, 14.5 oz, and 30 oz.
A serving size consists of 11 pieces and provides 60 cal, 14 g carbs, of which 13 g is added sugar. No fat, no proteins, and no sodium.
Finally, the ingredients are as follows: dextrose, maltodextrin, 2% or less of calcium stearate, natural flavors, blue 1 lake, red 40 lake, yellow 5 lake, yellow 6 lake.
All in all, only calcium stearate in the ingredients would have vegans thinking twice before taking Heart 2 Hearts, and since we can't be sure until we actually dial in the company, it's safer to assume that the calcium stearate is animal-based. Why?
First off, doesn't mean it has calcium, doesn't mean that calcium stearate comes from dairy, but rather it contains calcium salts and is mainly used as a dough conditioner and softener. According to the USDA (PDF), food-grade calcium stearate is also commonly used as an emulsifier, flavoring agent, anti-dusting agent, stabilizer, release agent, and/or thickening agent.
Second, calcium stearate is more prevalent in animal lard or fats, meaning that it's more cost-efficient to derive calcium stearate from lard. Vegetable fats such as coconut or shea butter, and vegetable oils such as canola, have less stearate, which means that a greater concentration of vegetable oils would be needed in a product for there to be 2% or less of calcium stearate. This would consequently offset the flavor of the product.
Third, Brach's Confectionery doesn't mind using animal gelatin in 3 of its Conversation Hearts, so why would it not use animal calcium stearate as a more cost-efficient and flavor-fitting ingredient for the other one. Still, all of this is based on speculation, and this doesn't immediately mean that the product is non-vegan.
So, do you think Brach's Heart 2 Hearts are vegan? It depends on you, calcium stearate is widely used in confectionery and cosmetics for its lubricating properties, and though it can be derived from either animals or plants, it's still largely considered a gray area for vegans.
Spangler Sweethearts
Apparently, Spangler's original Sweethearts aren't vegan as they contain gelatin. Sweethearts were originally manufactured by the New England Confectionery Company or Necco until they declared bankruptcy in 2018, and sold to Spangler Candy Company.
Sweet Tarts Or "SweeTarts"
The Original Sweetarts or Sweet Tarts are vegan, but the other flavors are not. If you want to learn more about which versions of Sweetarts are vegan and what you must worry about, then you can check our article right here.
Interestingly, the Original Sweetarts have nearly the same ingredients as Brach's Heart 2 Hearts, with the only addition of malic acid, a natural sweetener and pH balancer derived from apples.
Calcium stearate is only an ingredient in Sweetarts, yet they're largely considered to be vegan, and this is probably because many vegans believe that the stearate is plant-based. However, such judgment may not readily apply to Brach's, but it's still up to the consumers.
SweeTarts Soft Bites are also vegan and use plant-based pectin instead of gelatin.
According to WebMD, pectin is a soluble fiber mainly derived from plants such as apples, plums, and citrus fruit peels and pulps. Commonly used in jams, jellies, and preserves, pectin may sometimes cause bowel discomfort in sensitive people, especially those who are allergic or intolerant or citrus fruits, but it's not a common nor severe occurrence.
It's also said that pectin can reduce the body's absorption of beta-carotene, an essential nutrient found in orange vegetables (carrots) that the body converts into vitamin A. However, mostly, only prolonged doses of pectin would cause this immuno-mishap.
Smarties Love Hearts Candy Rolls
Your vegan alternative to Brach's Conversation Hearts. Smarties candies are also gluten-free, peanut-free, dairy-free, and worry-free. Smarties Love Hearts adopt the same ingredients, taste, and texture of the original lozenge-shaped candies, but are cut into hearts that are giant-sized, allowing more space for your most romantic phrases like "You Only," "Be Mine," and "My Angel." Double the size, double the sweetness.
All of Smarties are vegan, so you'd definitely want to pack up with their products for your next candy-filled holiday. Their Love Hearts come in two types of packaging, the standard 7 oz bag with 12 candy rolls for $14.95, and the bulk order of 970 rolls for $80.75.
Smarties also allow other resellers to rebag or repackage their bulk orders, and they're not liable for the allergen statements and disclaimers of these resellers, but if you want to make sure that your bag of Smarties candies is packed by their main manufacturer, then remember to check their UPC number that begins with "011206."
Bottom Line
Brach's Conversation Hearts may not be the best Valentine's Day candies, but Brach's Heart 2 Hearts candies can be considered vegan, depending on one's personal preference and level of veganism. However, the warning stands for calcium stearate, even when plant-based calcium stearate is slowly becoming more popular in the market due to environmental concerns.
Also, Brach's Jube Jel Cherry Hearts are vegan and recommended by PETA. They may not have the sweet and lovely letters as Conversation Hearts, but they're still great for Valentine's day, especially if you or your loved one prefers something chewier with a tinge of sourness.
Then again, if you don't prefer Brach's, then Love Hearts and SweeTarts are still there for you. There's no shortage of vegan-friendly candies and confectioneries in the country at all, and only more and more sweets are turning to the plant-based, sustainable, and healthy side.