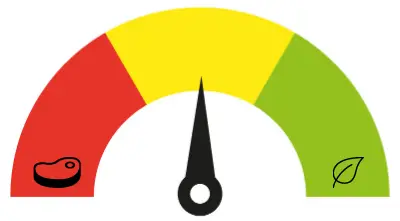 Corn Pops cereal makes an appetizing breakfast or snack, not to mention that it's quick and easy to prepare. Although there are Corn Pops that include milk, sugar, and vitamin D3, other food manufacturers pride themselves on making vegan-friendly products. It is rich in vitamins and minerals to help you prepare for the day's activities.
Are Corn Pops Vegan?
Corn Pops are made out of real corn, with its grits being cooked, dried, and popped. While it's considered vegan, some food manufacturers include animal-sourced preservatives. Sugar, for example, can be either plant-based or processed with bone char. Cereals are usually made out of corn, which is its main ingredient. However, the growing and production of corn are also damaging to the environment. It's one thing that vegans avoid.
For vegans who are following a strict plant-based diet, choosing the right food is important. Corn Pops, without a doubt, is one of the most popular snacks or breakfasts that anyone can have. So if you are looking for Corn Pops to be part of your diet, this page will give comprehensive information to help you out with your vegan journey.
What Are Corn Pops?
Corn Pops are the famous breakfast and snack cereal that many people love. They are made from real corn and are mostly sweetened, and are usually served cold. There are many food manufacturers that produce Corn Pops, including Kellogg's, and Arrowhead Mills, among others. They are usually crunchy, although others aren't the same, especially the vegan-friendly ones as they don't have a sugar coating.
Ingredients include monoglycerides and diglycerides to bind saturated fats, as well as partially hydrogenated fats. It also includes a preservative called butylated hydroxytoluene (BHT). Corn Pops are dated back to the 1950s and were first called Sugar Corn Pops with its signature tagline "Gotta have my Pops."
How Are Corn Pops Made?
Corn Pops are made from real milled corn, and its grits are cooked in a steam pressure cooker along with other flavored ingredients. They are then dried and placed into puffing equipment at a high temperature. The pressure will cause the dried grits to pop, turning them into tasty Corn Pops for breakfast or snacks.
Most ingredients used to make Corn Pops are vegan-friendly, except vitamin D3 and sugar. As mentioned earlier, vitamin D3 is extracted from lanolin wax, which comes from wool-yielding animals such as sheep. Sugar, on the other hand, can be from sugarcane, coconut, and other fruits such as dates. However, when the process involves bone char, sugar is no longer vegan-friendly, which makes Corn Pops not suitable for those who follow the vegan diet.
Corn Pops also includes corn syrup, which is normally high-fructose and is considered vegan.
Are Corn Pops Healthy?
Apart from vitamin D3, vitamins E, B1, B2, B6, and B12, as well as folic acid, are also present in Corn Pops. They don't contain milk or any dairy products, which makes them safe for vegans to eat. In addition to vitamins, Corn Pops are also a great source of minerals, including iron. Also, each serving or cup of Corn Pops contains 2.5 g of fiber and 27 g of carbs, which makes it healthy enough to consume in moderation.
Corn Pops trans-fat free amount is only 0.5 grams per serving. These are partially hydrogenated fats responsible for increasing your LDL cholesterol. This is the bad cholesterol that clogs your arteries, which can cause heart attack, stroke, and blood clots. For those who follow a gluten-free diet, Corn Pops may not be great for you as they usually contain wheat. However, there are a few food manufacturers that produce gluten-free Corn Pops that you can consider.
Environmental Impact
The production of Corn Pops or any other cereals, including cornflakes, has a huge environmental impact, especially the way corn is grown in plantations. A study finds that corns are among the major contributors to air pollution, of which the production system causes damage to soil and water. The growing and production of corn are responsible for coastal dead zones, the presence of nitrate in drinking water, and toxic algae in lakes.
To help reduce the environmental impact of corn production, experts suggest going for those organic brands. You can check out those that have the USDA organic label, which means that the ingredients used in the product were grown with minimal impact on the environment. Farmers who grow these organic corns along with other ingredients are practicing sustainability, which is definitely good for the earth.
Best Vegan Cereal Alternatives
For cereal lovers, it can be challenging to find the best options that are vegan-friendly. Kellogg's Corn Pops, for instance, may not be a good alternative if you follow a strict vegan diet as it contains vitamin D3 and sugar. However, we've collected the best vegan cereal alternatives you can find on the shelves that are budget-friendly. Check them out below.
Arrowhead Mills Puffed Corn Cereal. With low-sugar, gluten-free, and organic ingredients, you can trust Arrowhead Mills. The company prides itself in producing pesticide-free corn and wheat supplies and all other baking mixes.
Cascadian Farm Organic Cinnamon Crunch Cereal. Made out of organic whole grain squares, non-GMO, pesticide-free, and with no artificial flavoring, Cascadian Farm did great with this Cinnamon Crunch Cereal.
Trader Joe's Frosted Flakes. Here's another tasty selection for vegan cereal lovers out there. With no artificial flavors and preservatives added, cholesterol-free, and low in sodium, Trader Joe's definitely scored great on this one.
Kashi Go Peanut Butter Crunch Cereal. Made with whole grain clusters and peanut butter, it's a great source of protein and fiber. Just add some fresh fruits, nut milk, or even vegan yogurt to get that bouncy taste of cereal.
One Degree Rice Cacao Crisps. Gluten-free, certified USDA Organic, and non-GMO, here's an excellent addition to your favorite breakfast or snack. This sprouted brown rice with coconut palm sugar and cacao will definitely celebrate your senses.
Organic Weetabix Whole Grain Cereal. With a lightly sweet taste and a burst of crispy wheat biscuits, you can enjoy this whole-grain cereal for your breakfast or snack at any time of the day. It's Climate Pledge Friendly, non-GMO, USDA Certified Organic, heart-healthy, and low in cholesterol and saturated fats.
EnviroKidz Organic Gorilla Munch Cereal. Just like a gorilla, EnviroKidz's organic cereal is definitely altruistic when it comes to its taste. It's gluten-free, Climate Pledge Friendly has no saturated fats, and no artificial flavoring, colors, or preservatives.
Nature's Path Organic Flax Plus Maple Pecan Crunch Cereal. With a crunchy texture, Nature's Path Flax Seeds Cereal offers a healthy dose of Omega-3, protein, and fiber It's non-GMO, eco-friendly, and Certified USDA Organic. Enjoy it with maple syrup and organic molasses!
Barbara's Peanut Butter Puffins. Are you a peanut butter person? Then this is yours. It's made with real peanut butter, is non-GMO, has no cholesterol, is eco-friendly, and definitely vegan.
Mom's Best Cereals Toasted Cinnamon Squares. Start your day with this Certified Kosher cereal made with whole grain and real cinnamon. It has no artificial flavors or preservatives with no high fructose corn syrup. And yes, its packaging is 100% recycled paperboard. It's definitely great for the earth!
EnviroKidz Chocolate Koala Crisp. Here's a kid-friendly cereal that your entire family will love. It's made of organic brown rice flour, Fair Trade cocoa, sea salt, and cane sugar. It's not just a perfect breakfast or snack for your family, but it's healthy too. It's packed with protein and fiber, Certified Gluten-Free, non-GMO, and has no artificial preservatives, flavors, or colors.
Barbara's Shredded Wheat Cereal. If you are into mini wheat and a vegan, this can be your go-to snack or breakfast. It's a great source of fiber, heart-healthy, non-GMO verified, and 100% whole grain. Barbara's is winning on this.
Trader Joe's Cereal Joe's O's. A great source of dietary fiber with no artificial colors or flavors, Trader Joe's is definitely making huge waves on this one. Made with whole-grain oats, it's also fortified with Six B Vitamins. Just as healthy as the other vegan cereals!
Nature's Path Organic Optimum Blueberry Cinnamon. Here's another non-GMO and Certified USDA organic healthy flax cereal from Nature's Path. It's packed with Omega-3, fiber, and protein that are enough to get you started for the day. Enjoy the organic blend of wild and organic blueberries, flax seeds, and sprinkles of cinnamon!
The Bottom Line
Corn Pops are undoubtedly healthy when consumed in moderation. That said, it's always important that your food is cruelty-free, eco-friendly, and, most of all, healthy. Corn production can pose several threats to the environment, which is something that we should not ignore. However, you can still eat your favorite Corn Pops or cereal without hurting the environment by buying organic brands.
These brands grow organic ingredients sustainably that make the earth better than we found it.