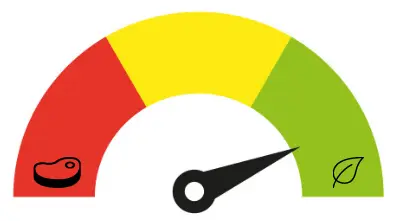 Are Noah's Bagels Vegan?
Noah's Bagels offer a large variety of vegan bagels.
They are based in California, and they are a sister company of Einstein Bagels.Â
While Noah's Bagels offer vegan options, it is essential to understand whether bagels should be an integral part of your diet. Therefore, the following queries will be discussed in this article:
Are bagels healthy
Health benefits of consuming bagels
While bagels have different flavors, their ingredients are more or less similar. Therefore, we need to understand how vegan bagels differ from regular bagels.
Noah's Vegan Bagels
Noah's vegan food chain is full of vegan-friendly bagels such as:
Blueberry Bagel
Ancient Grain Bagel
Chocolate Chip Bagel
Everything Bagel
Cinnamon Raisin Bagel
French Toast Bagel
Garlic Bagel
Onion Bagel
Plain Bagel
Peppercorn Potato Bagel
Salt Bagel
Pretzel Bagel
Sourdough Bagel
Sesame Seed Bagel
Poppyseed Bagel
Whole Wheat Bagel
If you are in a hurry and can't decide which bagel you should go for, try these:
Grab an Everything Bagel or a Cinnamon Raisin Bagel and top it with peanut butter, hummus, or strawberry jelly.
Specialty Bread and Gourmet Bagels
Protein Power Bagel
Apple Cinnamon
Potato Roll
Sauces
Vegan Toppings
Vegan Lunch Items
Hummus Veg Out on Ancient Grain (avoid Garden Veggie Shmear, it's non-vegan)
Fruit Cup
NNYB Original Kettle Chips
NNYB Barbecue Kettle Chips
Vegan Sweets
Do Noah's Bagels Offer Vegan Cream Cheese?
Two years ago, in 2019, Noah's Bagels, Bruegger's Bagels, and Einstein Bagels introduced vegan cream cheese. However, no vegan cream cheese is currently available at Noah's Bagels.
Are Bagels Healthy?
Bagels are rich in carbohydrates, and while carbs have their disadvantages, several studies prove that having bagels or carbs for breakfast has advantages. Eating a carb-rich breakfast will help you stay full for the rest of the day and decrease the number of calories required per day.
Nutritional Facts
The nutritional content of bagels varies significantly, as they have several varieties. Each variety of bagels has its ingredients as well. However, typically bagels consist of the following ingredients:
Yeast
Water
Salt
Wheat Flour
A medium-sized bagel (105g) contains the following nutrients:
Calories: 289
Protein: 11g
Fat: 2g
Carbohydrates: 56g
Fiber: 3g
Bagels have a high content of carbohydrates and are low in protein and fat. They also contain a small number of minerals and vitamins. In some countries, such as the United States, bagels have a high nutrient content and are rich in vitamin B and iron.
Health Benefits of Bagels
While bagels have a lot of variety, choosing bagels that contain whole-grain ingredients can offer you more nutrition. The main ingredient in most bagels is refined flour, which is high in calories and low in nutrients.
However, whole-grain bagels can offer a wide variety of health benefits. Whole grain is rich in:
Minerals
Vitamins
Fiber
Health-promoting plant compounds
Whole grains can also help solve digestion-related issues and balance the sugar level in your blood. Some studies indicate that having two to three servings of whole grain per day can reduce the risk of:
Heart illnesses
Type 2 diabetes
Cancer
Chronic diseases
Always try to eat bagels that consist of whole-grain like:
How to Get the Most Out of Your Bagel
It is possible to meet all your health goals while keeping bagels a part of your diet. All you need is a bit of planning:
Pay Attention to the Portion Size
Check the nutrition label on the bagel pack, and study the nutrients. If the bagel contains more calories and carbohydrates than your diet allows, go for medium or small-sized bagels.
If you buy a large-sized bagel, cut it in half, and eat the other half later. Some brands in the market offer other bagel products, such as bagel thins and miniature bagels. If your favorite bagel variety is not healthy, shift to a healthy variety or reduce bagel consumption.
Try to vary your breakfast, and save bagels for special occasions to maintain a balanced and healthy diet.
Know the Ingredients
The ingredients in bagels can affect their nutrient content and your health. However, not only are whole grain bagels nutritious, but they are also free of added sugar. If you are following a diet that is low in sodium, avoid bagels containing salt.
Choose Your Toppings Carefully
The popular bagel toppings are:
These topics are high in calories and contain sugar and saturated fat. Also, since cream cheese contains animal products, it has no place in the vegan diet. Instead of these toppings, try using hummus or avocado.
Bagels also provide you with an opportunity to include vegetables in your breakfast. Try making a bagel sandwich with spinach, onion, cucumbers, and tomatoes.
Other Vegan Bagel Options
Einstein Bros Bagel
Einstein Bros Bagel offers a large variety of vegan-friendly bagels:
Classic Bagels
Ancient Grain Bagel
Cinnamon Bagel
Cranberry Bagel
Garlic Bagel
Onion Bagel
Everything Bagel
Poppy Bagel
Sesame Bagel
Pumpernickel Bagel
Raisin Bagel
Signature Bagels
Chocolate Chip Bagel
Blueberry Bagel
Potato Bagel
Pretzel Bagel
French Toast Bagel
Fantastic Bagels
Ancient Grain Bagel
Whole Wheat Bagel
Plain Bagel
Gourmet Bagels
Power Protein Bagel
Apple Cinnamon Bagel
In 2019, Einstein Bagel Bros introduced vegan cream cheese in select outlets.
Starbucks
Starbucks, a coffee chain that is popular worldwide, offers several vegan-friendly bagels such as:
Plain Bagel
Blueberry Bagel
Sprouted Grain Bagel
Raisin Bagel
Dunkin Donuts
Dunkin Donuts, the most popular donut chain in the United States, also has vegan bagels on its menu:
Everything Bagel
Garlic Bagel
Sesame Bagel
Poppy Seed Bagel
Salt Bagel
Cinnamon Raisin Bagel
Panera Bread
Many bagels offered by Panera Bread are vegan, such as:
Blueberry Bagel
Plain Bagel
Poppy Seed Bagel
Cranberry Bagel
Plain Bagel
Walnut Bagel
In addition to bagels, Panera also has other vegan items on the menu.
Vegan-Friendly Bagels at Grocery Stores
Sara Lee
All the bagels offered by Sara Lee are vegan-friendly, except for soft and smooth varieties.
Thomas' Bagels
Most bagels available at Thomas' Bagels are vegan and offer mini bagels and bagel thins. Those vegan bagels are:
Blueberry Bagel
Cinnamon Swirl Bagel
Cinnamon Raisin Bagel
Onion Bagel
Everything Bagel
Plain Bagel (100% whole grain and whole wheat)
Vegan Bagel Ingredients
Typically, bagels consist of water, yeast, sugar, and salt. However, the ingredients of bagels depend on their flavors. Some bagels might contain cheese, meat, eggs, milk, and non-vegan ingredients.
Usually, it is easier to tell whether bagels are vegan due to their name, but sometimes it can be tough to distinguish. So, before buying bagels, inquire about their ingredients.
When buying bagels from grocery stores or supermarkets, study the ingredients thoroughly.
Vegan Bagel Toppings
The traditional vegan toppings, such as cream cheese, are non-vegan. Another popular vegan topping is lox, which is derived from salmon. However, dairy-free products are now immersed in the market, such as dairy-free cream cheese.
You can buy dairy-free cream cheese from stores such as:
Try these delicious vegan bagel toppings as well:
Bananas With Apple Puree and Peanut Butter
This topping has a crunchy texture and a blend of sweet and sour flavors. All you need to do is mix a spoonful of peanut butter with a banana. Leave the mixture as thick or chunky as possible. Then, coat your bagel with this topping and enjoy it.
BLT and A
BLT and A stands for Bacon, Lettuce, Tomato, and Avocado. Mash the avocados, and spread them on the bagel. Then add a topping of lettuce, vegan bacon bits, and tomatoes. To get a spicy kick, top the bagel with Sriracha.
Blackberries and Tofu Cream Cheese
Yes, tofu cream cheese does exist, and it can be a part of your vegan diet. Spread tofu cream cheese on the bagel, add blackberries and lemon zest and devour it.
Cucumber With Vegan Cream Cheese and Herbs
This combination might sound unusual, but it is delicious. You can mix a vegan-friendly variety of cream cheese with herbs or use herb-dairy-free cream cheese. Spread the cheese over the bagel, and add the cucumber slices.
Dark Chocolate and Coconut Butter
This is a mouth-watering combination of chocolate and butter. All you need to do is spread vegan butter on a bagel and top it with dark chocolate shavings. These toppings are delicious. You should also know that coconut butter has several benefits and is a type of healthy fat.
Pumpkin Seeds, Cranberries, and Peanut Butter
This topping is another combination of sweet and sour. You can also use SunButter instead of peanut butter. Just spread the butter over the bagel and top it with cranberries and pumpkin seeds.
Conclusion
In this article, there was a thorough discussion on whether Noah's Bagels are vegan or not. The answer to this question is that Noah's Bagels offers several vegan bagel varieties.
The discussion then evolved, and the health benefits of bagels and their ingredients became the focus. Towards the end of the article, there is a list of places that offer vegan-friendly bagels.