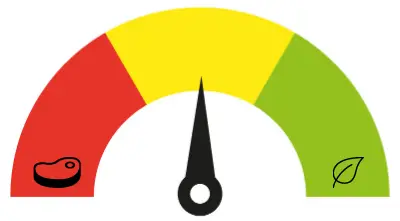 The following queries will be discussed in this article:
Which Yankee candles are vegan-friendly
What are Yankees candles made of
Other types of vegan candles
Not all Yankees candles are vegan-friendly, so it is important to discuss those vegan varieties.
Which Yankee Candles Are Vegan-Friendly?
Almost all varieties of Yankee candles are not tested on animals and contain no animal products. However, the tall taper variety of Yankee candles is not vegan-friendly.
The tall taper candles contain beeswax, which is not a vegan ingredient. Vegan dieters stay away from bee products because it is a form of animal exploitation.
Are Yankee Candles Cruelty-Free?
The company that manufactures these candles has stated that its products are indeed cruelty-free. While there is never a need to test candles on animals, some companies add fragrances to their candles tested on animals.
Ways You Can Recycle Old Yankee Candle Jars
Vegan dieters care for the environment and take every chance to recycle waste. Here are twelve ways you can recycle old candle jars:
Take an old candle jar, add string lights, and make it a cool night light.
You can also put artificial flowers in old candle jars.
Try using candle jars as containers for pads or cotton balls.
Glue the candle jar on a chain, add a tea light to it, and you will have a lantern.
You can use the jar to store treats for your dog.
You can also store coffee, sugar, and tea bags in the old candle jar.
Put stationery items such as pencils and pens in the candle jar.
Create a terrarium in the jar.
Use the jar to collect spare change.
You can also use the jar to make overnight oats.
The candle jar is a perfect storage spot for your hair bobbles.
Yankee Candles Ingredients
Unfortunately, the company does not provide information about the ingredients they use, and they are also not legally obliged to do so. However, the Yankee candles company does provide information about their candles, such as:
Are Yankee Candles Toxic?
People are usually concerned about the safety of candles, as some might contain dangerous toxins. Yankee candles are popular because they smell good, but their candles are also safe and made from quality ingredients.
Recently, there have been reports in the media of toxins in household items such as scented candles. The main culprits in the media's eyes are paraffin wax, leaded wicks, and the burning of fragrance oil.
However, the variety of paraffin wax used in Yankee candles is safe and non-toxic. Not only that, but the wax is also approved for use by the USDA. In addition, all the other ingredients in Yankee candles, such as wicks and fragrance oils, are also safe.
How to Reduce Candle Toxins?
If you are still concerned that burning candles in your house might lead to a toxic environment and affect the air quality, you should take the following steps:
Burn one candle at a time.
Ensure that the wick is trimmed before lighting the candle.
Do not burn a candle for more than three to four hours.
Instead of lighting the wick, use a candle warmer.
Store brand-new candles in an airtight container.
Buy good quality candles that have safe ingredients, such as Yankee candles.
Other Vegan Candles
Vegan Candle Brands
Getting your hands on a vegan candle is difficult because it is not easily available. Sometimes it might even feel like searching for a needle in a haystack.
Even if there is a vegan label on a candle, that doesn't guarantee its vegan-friendly item status. Even candles with a tag usually have animal products or are tested on animals.
However, the good news is that authentic vegan candles are available in the market; you need to know the brands that produce them. Below is a list of some popular vegan candle brands:
Here are details of other vegan candle brands:
These soy candles will allow you to throughout the old, non-vegan candles and choose a product that smells good and is eco-friendly. This product comes in different scents and contains soy and vegetable wax.
The DefineMe vegan candles are hand-poured and contain soy wax. These candles also come in a reusable jar. These candles also support a good cause, as with every purchase, $1 is donated to an organization that provides scholarships for girls in developing countries.
These candles are hand-poured and manufactured in Los Angeles. These Rosie Jane coconut wax vegan candles are made from coconut wax (responsibly sourced) and come in a package that is 100 % recyclable. This product is also vegan, phthalate-free, and paraben-free.
These candles are cruelty-free, hand-poured, and contain plant-based wax. In addition, these candles come in either a ceramic or glass vessel that is reusable.
Pinrose candles come with wicks that are 100 % cotton. These candles are manufactured in the United States and are made of coconut and apricot wax.
These vegan candles by Overose are phthalate-free and cruelty-free. These candles have an elegant design and are available in two colors: pink and purple. The fragrance of this candle comes from organic and natural oils that are responsibly formulated.
These candles have the scent of flowers, are vegan, cruelty-free, and are made of natural and quality ingredients. In addition, the package of these candles is compostable, recyclable, and reusable.
The Maison Louis Marie candles are luxurious and have an affordable price tag. These candles are vegan and are also free of:
Sulfates
Phthalates
Sulfates
These candles are scented with floral fragrances.
The PIRETTE soy vegan candles are hand-poured and contain soy wax. These candles come in recyclable packaging and are free of:
Sulfates
Phosphates
Paraffins
Phthalates
These candles are unique as they are shaped like skulls. While the appearance of these candles is terrifying, they are vegan. These skull candles come in a variety of fragrances and colors. These candles are hand-poured and made with 100 % soy wax and natural dyes.
What Is Soy Wax?
Soy wax is a 100 % natural wax that is made from soybeans. Soybean is a crop commonly grown in the United States and is popular worldwide. Compared to paraffin wax, soy wax is made from renewable resources and burns slower.
All candles release black soot when burned; soybean candles emit less soot and keep the environment healthy. Soy wax also has a lovely fragrance, which is why soy wax candles are popular, and you can keep them in the house.
Evaluate the Risks of Using Candles Yourself
Candle companies are not legally obligated to share information about their ingredients, so you need to evaluate the risks yourself. While it is impossible to know whether Yankee candles contain toxins or not, there is little evidence that suggests that their candles are toxic.
Since veganism is just spreading out globally, vegans need to do some research before investing in candles. And as far as Yankee candles are concerned, the company follows all the guidelines put forward by the NCA (National Candles Association).
Unless someone decides to study Yankee candles directly, it is up to you, the customers, to evaluate every piece of information they get their hands on. However, if you are obsessed with having a vegan-friendly environment in your house, buy these candles from well-known brands.
Conclusion
In this article, it was discussed whether Yankee candles are vegan or not. And the answer is yes. However, it is troublesome that there is no way of knowing whether they are vegan-friendly.
The evidence is promising and suggests that the company is doing everything right and meeting key guidelines set by the NCA. In this article, you will find other vegan candle brands for which you can also opt.
Towards the end of the article, there was also a short discussion on soy wax, a key ingredient of vegan candles. Read all the information, evaluate the risks, and make your own decision.