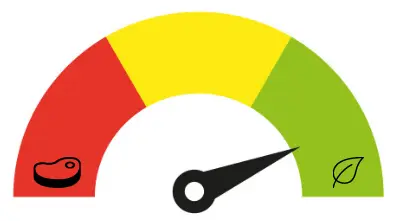 Bio Oil is a skin treatment and is used to target several skin conditions, such as scars and stretch marks. Later on in this article, there will be a discussion on the ingredients of Bio Oil.
Let's start our discussion by learning more about Bio Oil.
What Is Bio Oil?
Bio Oil is a specialized skin treatment for:
Supporting the skin during periods of rapid growth or pregnancy. The main aim of the oil is to reduce stretch mark formation and maximize the elasticity of the skin.
Bio Oil reduces scarring and maintains the elasticity of scar tissues in the joints.
Bio Oil keeps the skin hydrated and improves its appearance.
Ingredients of Bio Oil
Bio Oil is a mixture of different vitamins and plant oils known to benefit the skin and its appearance. It is made up of a unique ingredient called PurCellin oil, which decreases the viscosity of the Bio Oil and helps the skin quickly absorb it.
These are the ingredients:
Vitamin A: Helps improve the elasticity, tone, and texture of the skin.
Vitamin E: Increases the moisture content in the epidermis, making the skin supple, smoother, and softer.
Calendula Oil: This oil is an antioxidant that is capable of stimulating the growth of skin cells.
Lavender Oil: This oil comes with soothing and calming benefits.
Rosemary Oil: Has mild antiseptic abilities and eases swelling, congestion, and puffiness of the skin.
Other Key Uses of Bio Oil
Scars
Helps improve the appearance of old and new scars.
Stretch Marks
Bio Oil can reduce stretch marks that appear on the skin during these conditions:
Weight gain
Pregnancy
Growth spurts
Uneven Skin Tone
Bio Oil can treat blemishes and pigmentation marks that are caused by:
Skin lighteners
Too much sun exposure
Hormonal fluctuations
Aging Skin
Bio Oil can treat aging skin that appears on both the body and the face.
Dehydrated Skin
Bio Oil can supplement the natural oils that are present in the skin affected by factors such as:
Extreme weather
Water
High content of chemicals
Too much bathing
Air conditioning
Other Vegan Skincare Brands
Youth To The People
This company came into existence in 2015 in California and is a family-owned business. This brand is vegan-friendly moisturizers, cleansers, and masks. The company's primary focus is on superfoods that are dense in nutrients, such as:
Each product that this company manufactures is blended with clinical actives that are good for your skin and the environment. These are some of the popular products manufactured by Youth to the People:
Herbivore Botanicals
The products manufactured by Herbivore botanicals might look display-worthy but are highly effective skincare products. Herbivore botanicals is a Seattle-based company that is perfect for restoring the optimal health of your skin. This brand is vegan-friendly as it is certified vegan.
This brand manufactures products that have a luxurious texture and an irresistible scent. These products contain formulas that are animal-friendly. This is the most popular product:
Vinter's Daughters
This brand is a favorite of beauty obsessives and celebrities. Vinter's daughters manufacture plant-based skincare products. Vinter's daughters were founded by April Gargiulo, who was a wine maker.
The Vinter's daughter brands manufacturers these two products:
In Active Botanical Serum, you will find the following ingredients:
Oil-soluble plant nutrients
Avocado oil
Grapeseed oil
Marigold
Rosemary
Turmeric
Rosehip oil
All these ingredients protect the skin and give it long-lasting radiance and moisture.
Biossance
This is a 100% vegan-friendly brand and is a pioneer of the trend of biotech beauty. Biossance has invented a fermentation method that enables them to produce plant-based alternatives to squalene.
These alternatives have the same hydrating benefits as squalane and are vegan. This brand is also a favorite of celebrities and editors. This is the most popular product manufactured by Biossance:
Those who have used the squalane + vitamin c rose oil have stated that it hydrates the skin, keeps it firm, and gives it a bright appearance.
Versed
Versed is an affordable skincare brand and is vegan-friendly. This brand was created by Merit and is incredibly popular on Instagram. Users have praised Versed and its ability to offer high-quality results at a fraction of the price.
Each product manufactured by this brand is in line with the guidelines set by the European Union to ensure safety and efficacy.
Pai Skincare
Pai is a skincare brand that is cruelty-free, vegan-friendly, and sensitive skin-friendly. This brand manufactures luxurious products and does not use the following chemicals that can irritate your skin:
This brand is based in England, and all its products are:
Certified organic
Individually tested
Consciously sourced
Those that have are prone to allergies or have reactive skin can use this brand. Want to give your skin a soothing feeling? Use these products:
These products also work together to reduce irritation and redness in your skin.
Shani Darden Skincare
Shani Darden is a skin guru and is famous worldwide. She is the guru behind the flawless complexion of the following people:
January Jones
Kelly Rowland
Rosie Huntington-Whiteley
This brand was launched three years ago in 2018 and has an award-winning collection of skincare products. All the products manufactured by this brand are:
Vegan
Cruelty-free
Recyclable
These products contain the following vegan-friendly ingredients:
These two products of Shani Darden skincare are the most popular and sought-after:
Mara
Former digital influencer and beauty editor Allison McNamara launched the Mara brand in 2018.
The Mara brand harness the power of the sea, and the plants contain the following vegan ingredients:
Algae blend
Green tea
Vitamin C
Primrose
Not sure which Mara product to choose? Don't worry; we've got you covered. Try this product out:
The product mentioned above contains a blend of various nutrients:
Phytonutrients
Antioxidants
Natural vitamins
These nutrients will give your skin a youthful appearance and keep it healthy.
Alpyn Beauty
Alpyn Beauty is a luxurious skincare brand that sustainably harvests all its ingredients. Kendra Kolb Butler founded this brand in 2018. This brand is based in Jackson Hole, Wyoming.
For effective and gentle treatment, please try the following product:
Moon Juice
If you practice self-care regularly and it is a part of your beauty routine, then you might want to consider using Moon Juice. This brand is a combination of these three crucial components:
Moon Juice is a Los Angeles-based brand that started as a juice bar that offered cold-pressed juices. Later on, the brand expanded into a skincare and packaged supplements. This brand uses only sustainable, plant-based ingredients.
These ingredients are found in Moon Juice products:
Ashwagandha
Silver ear mushrooms
If you are looking for a product that can give you a bright and gentle treatment, then try this:
You can use this product daily, and it can help remove skin cells that are dead, soothe skin redness and decrease the appearance of pores.
Bybi
This is another brand that makes affordable skincare products. More importantly, this brand is vegan-friendly and cruelty-free. This product is made from superfood ingredients. The product lineup of this brand is 100% natural, safe, and effective for your skin.
Bybi is a brand based in the United Kingdom, and these are its most popular products:
The acid gold AHA resurfacing face mask contains pumpkin enzymes which help the product brighten, clean, and smoothen your skin. All the products manufactured by Bybi are good enough to maintain the health of your skin in the long term.
Conclusion
Veganism is more than just a diet; it is a lifestyle, so vegan dieters are always interested in organic and environmentally friendly skincare products. In this article, we discussed a skincare brand called Bio Oil.
Bio Oil is a vegan-friendly product and is helpful for your skin. This article contains a list of other vegan-friendly skincare brands as well.