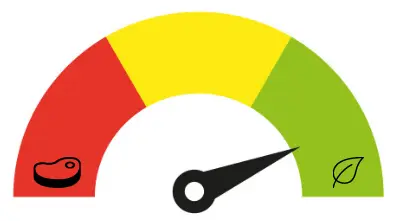 KeVita is a beverage company founded in California. It's now under the ownership of PepsiCo, which has turned it into a kombucha staple. Now, it's one of the rapidly expanding beverage companies in the industry, with its product line consisting primarily of kombucha and probiotics. Kombucha is inherently vegan, but you may be aware that probiotics typically contain dairy products. So, is KeVita vegan?
Fortunately, unlike most probiotics, KeVita's offerings contain zero dairy products and are therefore vegan, not to mention they're gluten-free, soy-free, and organic.
But of course, one cannot ascertain this fact, especially since KeVita comes in several dozens of flavors, and you should know that flavored drinks are known to contain dairy. In that regard, this article will get into this topic in more detail. Let's start by clarifying whether all KeVita drinks are indeed vegan.
Are All KeVita Drinks Vegan?
KeVita has over 24 different drinks, all of which consist of high-quality organic ingredients and live probiotics—that's the one thing you can be sure of, but that doesn't necessarily mean it's vegan.
However, the company also claims its products to be dairy-free, non-GMO, and gluten-free.
While there may not be a direct mention of being vegan-free, this points in the same direction. And as luck would have it, the company is pretty transparent regarding its products' ingredients.
What Are The Ingredients Of KeVita?
While there may be specific differences in the contents of each beverage, which gives them their distinct taste, you'll find that some ingredients are present in most, if not all, of them. These include the following:
Sparkling water
Bacillus coagulans GBI-30 6086
Lactic acid
Purified water
Kombucha culture
Water kefir
If you're not exactly the most knowledgeable regarding ingredients, this list would seem pretty standard, to say the least. But if you're the cautious type that often looks at ingredients, the term kefir may be familiar and seem like a red flag.
What Is Water Kefir, And Is It Vegan?
Kefir is a liquid substance primarily made from the fermented milk of a goat, sheep, or cow.
It's pretty similar to yogurt in that they both went through the fermentation process and have a sour flavor. Of course, there are differences as well. For example, it has a thinner consistency than yogurt.
Regardless, since it consists of milk, it's by no means vegan.
Fortunately, water kefir is a type of kefir that uses water as a base rather than milk. The water usually comes from sugar water, coconut water, or sugar juice, which does not come from animals.
This means, unlike its counterpart, water kefir is undoubtedly dairy-free and is, therefore, vegan-friendly.
That should clear up any doubts regarding water kefir or KeVita in general. This would also point towards KeVita drinks being completely vegan since all their ingredients are.
But keep in mind that being vegan doesn't necessarily mean it's good for the body.
Is KeVita A Healthy Drink?
Yes, KeVita is a healthy drink, and for several reasons.
One, their drinks contain live or active probiotics, which, in general, is helpful as it aids in maintaining a healthy digestive tract. It can also boost your immune system, which is always a plus.
Moreover, as mentioned in the previous section, water kefir grains are present in most of their drinks.
For your reference, these grains contain good bacteria, which can prevent gastrointestinal issues like gas, bloating, diarrhea, and constipation. These strains of bacteria are also known for lowering cholesterol levels and blood pressure, which can come in handy for protecting and maintaining your heart health.
Although scientists have not yet found conclusive evidence, according to recent studies, there are a good chance probiotics can also regulate symptoms of mental health disorders like anxiety and depression.
Lastly, certain probiotics are linked to weight loss, which would be handy for those who want to stay fit. But as healthy as it may be, much like many things, too much of KeVita can be harmful.
How Much KeVita Can You Consume Per Day?
You now know KeVita is indeed dairy-free and vegan-friendly, but how much of it would be too much?
Can you drink as much as you want, or is there a limit to how much you can consume in a day?
Unfortunately, according to the company, the latter seems to be the case. There is a limit to how much KeVita one can drink within a day. More specifically, they advise consumers to start with about four ounces per day at first to acquaint and acclimate the digestive system. This is because KeVita drinks will likely cause diarrhea, bloating, and other gastrointestinal issues to those with sensitive stomachs.
This phenomenon happens because probiotics usually kill harmful microorganisms in your guts, and the body would need to excrete their remains, which often leads to the aforementioned adverse effects.
Once you gradually increase your consumption and your body becomes used to it, you may drink roughly 8 to 12 ounces of KeVita kombucha daily. A daily intake of more than 16 ounces is excessive.
The side effects are usually temporary, so you shouldn't worry about permanent damage.
5 KeVita Drinks You Should Try
As stated earlier, KeVita has over 24 different drinks in its arsenal.
These drinks belong to one of five categories, each with its own distinct taste and flavor. If you want to try KeVita, here's a closer look at each category and the flavors that they offer for each type of drink:
1. Master Brew Kombucha
As the name implies, Master Brew Kombucha is the kombucha product line of the company.
It's fermented with their kombucha tea culture, and unlike most of their drinks, it contains a bit of caffeine, which would be ideal if you're looking for a drink that can give you your much-awaited caffeine fix.
Master Brew Kombucha comes in 13 distinct flavors:
Blackberry Hops
Blueberry Basi
Citrus
Dragon Fruit Lemongrass
Exotic Greens
French Oak Apple
Ginger
Grapefruit
Lavender Melon
Mango Lime
Pineapple Peach
Raspberry Lemon
Tart Cherry
2. Sparkling Probiotic Drink
Sparkling Probiotic Drink is the main probiotic of KeVita. It contains more live probiotics from their kombucha product line and is fermented using their water kefir culture.
This drink comes in 8 different flavors:
Ginger Colada
Lemon Cayenne
Mango Coconut
Mojita Lime Mint Coconut
Pomegranate
Strawberry Acai Coconut
Tangerine
Lemon Ginger
3. Sparkling Probiotic Lemonade
Sparkling Probiotic Lemonade is pretty similar to the Sparkling Probiotic Drink product line. It contains live probiotics and is likewise fermented using their water kefir culture. Perhaps the main difference is that it includes basic lemonade, which emphasizes the bubbly and citrusy flavor of the drink.
Sparkling Probiotic Lemonade comes in 3 flavors:
4. Apple Cider Vinegar Tonic
Apple Cider Vinegar Tonic is arguably the sweetest drink of KeVita, as each flavor contains apple cider vinegar, hence the name. Apple cider vinegar is quite helpful as a weight loss aid.
Furthermore, the Apple Cider Vinegar Tonic is generally low in calories and is fermented from water kefir culture, which seems to be the case for most of their products except their kombucha product line.
It comes in 4 different flavors:
Elderly
Mandarin Ginseng
Meyer Lemon
Turmeric Ginger
5. Prebiotic Shots
Prebiotic Shots is the wild card of the KeVita company as it's the only product line that uses prebiotics rather than probiotics, which is their specialty. More specifically, each bottle contains 3 grams of prebiotic fiber. For your reference, probiotics are the strains of good bacteria that benefit your body, while prebiotics acts as the food or sustenance of the pre-existing good bacteria in your body.
As one might expect, Prebiotic Shots are created from Kevita's water kefir culture.
It comes in 3 flavors:
Beet Lemon
Blueberry Mint
Tumeric Ginger
Closing Thoughts
In conclusion, all KeVita beverages are suitable for vegans as they are indeed dairy-free, not to mention they consist primarily of organic ingredients, which is a plus if you're looking for a healthy drink. Moreover, KeVita drinks come in a variety of flavors. But as always, as much as you like the beverage, keep in mind that you'll likely experience adverse effects if you drink too much of the beverage.