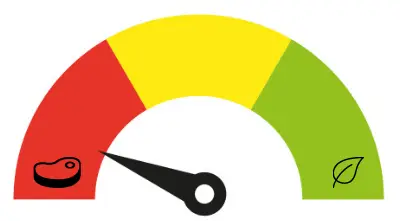 Is Marshmallow Fluff Vegan?
If you're wondering if Marshmallow Fluff is vegan, the answer is no.
Do you remember when you sat with your family, enjoying hot chocolate with marshmallows? Marshmallow sweets are irresistible. However, if you thought it was a fun moment without animal cruelty, it's time to break your bubble.
Marshmallows are neither vegetarian nor vegan. They contain a form of an animal protein called gelatin. Marshmallow Fluff isn't vegan either, as it has egg whites.
If you're upset about the non-vegan news, worry not. We have some vegan alternatives for you to revive old memories.
As mentioned above, marshmallow contains an animal protein which makes them non-vegan. The ligaments, tendons, and animal skin of pigs and cows get boiled to extract the collagen.
The substance gelatin is in various products for your needs. It is in ice cream, shampoos, and facemasks. Read on to get some vegan alternatives for marshmallows and marshmallow fluff.
Marshmallow Fluff: The Origin
Archibald Query first invented Marshmallow Fluff in 1917. He sold the sweet product to people across Somerville. Later that year, a candy company called Durkee-Mower purchased the recipe. Archibald sold it for $500.
You're bound to recollect your childhood memories every time you hear marshmallows. Durkee-Mower invested a lot in marketing Marshmallow Fluff. It is produced from a few ingredients like vanilla, sugar, corn syrup, and egg whites.
Marshmallow Fluff: Vegan or Non-vegan?
The simple answer is no. Marshmallow Fluff has egg whites, and that makes it non-vegan. But it is essential to highlight unlike marshmallows, Marshmallow Fluff has zero gelatin. Yes, the animal protein.
Some companies produce vegan options for people who prefer plant-based food. It is also safe for people who have allergies to eggs. The fluffy texture in the marshmallow is because of egg whites.
However, there are substitutes available to bring the fluffy texture. These substitutes do not have egg whites. You can buy it in stores. If not, you can make a homemade one as per your choice.
If you're confused about Marshmallow Fluff, read below for insights. You will also learn ways to make vegan alternatives at home.
What Is a Marshmallow Fluff?
The other name for the fluff is marshmallow creme. The flavor is almost similar. But the texture is very different from the traditional marshmallow.
The fluff is easy to spread with a soft texture. You can add fluff to any snack, especially peanut butter and bread.
It's important to note that you can freeze Marshmallow Fluff. Yes, it can't turn into a solid form, but it helps keep the fluff fresh and ready to use in your snacks. Once you get it from a store, keep it unopened in the freezer, ensuring that no air can pass into it.
Marshmallow as a Fluff Substitute
The simple answer is that this works. Though, it would help if you melted it first. For this, you need to use a boiler. Add 15 to 16 marshmallows in a cup and dissolve.
As mentioned earlier, gelatin is present in traditional marshmallows. It is a form of animal protein. So, vegans can choose products from brands that offer gelatin-free marshmallows. Some brands are Suzanne's Specialties and Ananda Foods.
Alternatives to Marshmallow
Have you ever pondered over a vegan substitute for marshmallows? Even though marshmallows are fluffy and an ultimate treat for your tastebuds, we recommend some healthy substitutes.
Here are some popular vegan alternatives to use in your snacks to replace marshmallows.
Dandies Marshmallows
These are the most popular vegan marshmallows as they are very similar to conventional marshmallows. Dandies Marshmallows are fluffy and soft and have a delicious vanilla flavor. They are 100% vegan.
What's more, they have all non-GMO ingredients. Although they can be a little hard to melt, they're the best vegan alternative for marshmallows.
Sweet & Sara Marshmallows
These are a little different than conventional marshmallows. They are denser than the usual marshmallows and are available in square shapes.
Unlike Dandies Marshmallows, Sweet & Sara's Marshmallows come in vanilla, vanilla with toasted coconut flakes, and strawberry flavors. They also have an exciting option you can try: Dried Cereal Marshmallows.
Yummallo Vegan Marshmallows
A yummy alternative, these are made from corn starch, rice protein, sugar, and vanilla. The cherry on top is that they do not have any artificial colors or flavors and are gluten-free and fat-free!
Vegan Homemade Alternatives
If you are looking for a healthy alternative as well as a vegan, the online and offline market will mostly disappoint you. However, you can always make them in your kitchen. If you are allergic to certain ingredients, you always have the option to opt-out.
Here are two options you can try.
Marshmallows Without Sugar
The original versions of marshmallows have a lot of sugar. But you can turn it around by making it sugar-free in your kitchen. Yes, it won't upset your gym trainer. You can use sweeteners like agave, allulose, or xylitol for this purpose.
Try and find out if you're good at making an alternative for yourself!
Marshmallows Without Gelatin
As mentioned earlier, there are only a few options in the offline and online markets for you to choose from. Also, it is essential to highlight that gelatin is not an unhealthy option for people.
However, it is best if you avoid it as a vegan. It is because gelatin comes from animals, and no vegans like to consume animal products. If not having gelatin makes you happy, you're always free to make one for yourself at home.
For making a gelatin-free marshmallow at home, you will need a counterpart. It is called agar-agar, which is extracted from plants. The texture of this gelatin substitute is jelly-like, and it looks beautiful to the eyes.
If you're not sure about the substitute, you can check out the differences between agar and gelatin.
Is There Any Vegan Alternative to Marshmallow Fluff?
Marshmallows and marshmallow fluff or creme are sweet, but the texture is very different. The cream tastes like a melted marshmallow. It spreads easily and makes every evening snack five times better.
It means that your baked snack, be it pastries, sandwiches, or anything else, can turn into mouth-watering food while enjoying a movie. However, it is essential to note that Marshmallow Fluff has egg whites. So, it's not suitable for vegans.
So, if you're vegan and choose a replacement for Marshmallow Fluff, you can take either of these two:
We have also provided store-bought Marshmallow Fluff alternatives below! Additionally, they are PETA-approved.
Suzanne's Ricemellow Creme
Suzanne's Ricemellow Creme is the best option for vegan Marshmallow Fluff. It is made with non-GMO ingredients and is gluten-free.
You don't have to worry about the taste as it has the same deliciousness and fluffy texture as the conventional Marshmallow Fluff.
Smucker's Marshmallow Topping
This delectable creamy topping won't disappoint you! It is a marshmallow-flavored topping that is perfect for ice creams. You can also drizzle it over cakes, cookies, and other baked goods and enjoy a tasty snack.
S'more Campfire Treat
Well, we all love campfires, music, and great food with friends. Every time you plan a night like this, you hardly imagine it without s'mores. Having a mix of toasted marshmallows and chocolate with cookies is the best idea and the best snack.
But we all get health-conscious after a specific time. You can't keep consuming unhealthy snacks all the time. People complain about not having alternatives for such occasions.
However, we do have a few options. Here are a few things you can try on a musical night:
Pineapples in a barbeque grill
Peaches in a barbeque grill
An apple slice with grilled brie cheese
We are fully aware that trying these options in place of fluffy marshmallows can be disappointing in the beginning. So, give it some time. You might as well enjoy it with friends and music around you.
Besides, it's comparatively healthy and helps you consume fewer calories. In addition, you do enjoy a beautiful treat, fire, and a starry night.
Summing Up
We hope that you come up with the right decision based on the above information. Try several vegan marshmallows before you decide on a regular one for yourself. Ensure that if you have allergies, you take proper precautions for the same.
You can make homemade vegan marshmallows and marshmallow fluff to avoid any discomfort at the later stages.