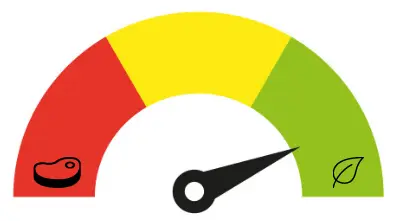 Minute Maid Fruit Punch is vegan-friendly as it doesn't contain animal-derived ingredients.
One of the go-to juice drinks, kids and adults enjoy Minute Maid, especially when paired with their favorite snacks. Even myself, I also stock some of its flavors in my pantry, particularly the Fruit Punch.
The majority of Minute Maid flavors are vegan-friendly, especially since they don't contain vitamin D, a potentially non-vegan nutrient. This includes the Fruit Punch flavor that goes alongside Apple Juice, Watermelon Juice, and more.
Happy enough, eh? Let's find out more about this crowd-favorite juice!
Minute Maid, The Taste You Trust
Minute Maid is owned by The Coca-Cola Company produces beverages and is closely associated with orange juice or lemonade. Most of Minute Maid's products are fruit juices but the brand has extended to soft drinks such as Hi-C.
Formerly Vacuum Foods Corporation, the brand only adopted the name Minute Maid in October 1949. Later in 1960, The Coca-Cola Company purchased Minute Maid and fully merged together in North America in 2003.
When Minute Maid released its first chilled orange juice in the U.S. in 1973, it started a rivalry with Tropicana, a PepsiCo subsidiary.
However, in 1970, Minute Maid got involved in a scandal about slave quarters and the working status of the brand's farmworkers in Florida. Following the backlash, which was supported by the United Farm Workers, the Minute Maid Company started a workers' program that improved their situation.
Minute Maid Fruit Punch Is Vegan-Friendly
So, as I mentioned earlier in this article, Minute Maid Fruit Punch is luckily vegan-friendly alongside other flavors except for the products Orange Juice with Calcium and Vitamin D and Ruby Red Grapefruit Juice.
Minute Maid Fruit Punch is a blend of real grapes, pear, apple, and pineapple juice concentrate. It's pasteurized, Triangle K Kosher, and no preservatives added.
Ingredients
Pure Filtered Water
High Fructose Corn Syrup
Fruit Juices
Natural Flavors
Citric Acid
Sucralose
Grape Skin Extract (for coloring)
If you notice, all ingredients are vegan-friendly since they don't contain animal by-products. However, the only wrinkle is the sucralose ingredient.
Although sucralose, also known as Splenda, doesn't contain animal by-products, the process involves animal testing, which fears some vegans. Most ethical vegans avoid eating any food that has sucralose since they don't consider it vegan-friendly.
And when it comes to natural flavors, it's safe to say that these come from real fruit juices as stated on Minute Maid's website. An excerpt from the FDA's Code of Federal Regulations (CFR) says that natural Flavors can be from fish, poultry, meat, vegetables, plants, and fruits.
But for Minute Maid Fruit Punch, its natural flavors are coming from real fruits, which make this drink vegan-friendly.
Nutritional Facts
Whether you're an ethical vegan, or you became vegan for the environment, your health, or for the animals, the importance of nutrients matters. So, every food that you eat plays a vital role in maintaining a healthy lifestyle.
If you're curious enough about what you can get from Minute Maid Fruit Punch, you can check out the details below. It's worthy to note that a serving of Fruit Punch is equivalent to 240 ml or 8 fl oz.
Per serving, you can get:
Calories. 90
Total Fat. 0 g
Sodium. 15 mg
Total Carbs. 25 g
Protein. 0 g
Good news! You don't get too many calories from one serving of Minute Maid Fruit Punch, which means one thing. It's easier for you to burn those calories.
However, Minute Fruit Punch isn't a good source of dietary fiber, vitamin D, iron, calcium, and potassium.
Minute Maid Vegan-Friendly Flavors
Apart from Fruit Punch, Minute Maid has other flavors that are considered vegan-friendly, especially since they don't contain animal by-products. However, as I mentioned earlier, there are ingredients that are tested on animals, which ethical vegans avoid.
Check this list to see other vegan-friendly flavors that Minute Maid produces.
Lemonade
Tropical Punch
Berry Punch
Strawberry Lemonade
Peach Punch
Mango Punch
Watermelon
Grape Punch
Pink Lemonade
Blueberry Lemonade
Raspberry Lemonade
Strawberry Kiwi
Kiwi Strawberry
Blue Raspberry
Pro Tip: Some of these flavors include vegan-friendly ingredients that are tested on animals such as sucralose and Yellow 5. If you're not too concerned about this, you can go ahead and pile up some of them in your pantry.
Minute Maid Non-Vegan Products
There are still a lot of Minute Maid products that are vegan-friendly, kosher, and with no added preservatives. Vegans must be so happy!
However, two of its products are non-vegan, especially since they both contain animal-sourced ingredients. For your guidance, check these products below so you can avoid adding them to your cart on your next grocery trip.
Orange Juice with Calcium and Vitamin D

What makes this drink non-vegan is vitamin D3, which is mostly sourced from a sheep's wool waxy substance called lanolin.
A vegan-friendly version of vitamin D3 is lichen, a combination of fungi, algae, and cyanobacteria.
But in any case, when vitamin D is involved, vegans won't consume any food or beverages that contain this type of vitamin, especially since it's potentially non-vegan.

Ruby Red Grapefruit Juice

All other ingredients of this particular Minute Maid product are vegan-friendly except for cochineal extract, also known as carmine.
Its red dye is actually made of carmine, a derivative that's sourced from cochineal insects.
Ingredients To Look Out For When Buying Beverages
To ensure that you're getting vegan beverages from supermarkets or local grocers, make it a habit to check the ingredients. Usually, they're listed on every packaging, normally at the back.
But how do you know whether these ingredients are vegan-friendly or not? There are many ingredients that we're not sure of, especially since the terminologies are quite difficult to understand.
For your guidance, I listed the most common non-vegan ingredients that you'll find in beverages, including juices, wines, beers, and other alcoholic drinks. You can save this for later.
Cochineal and Carmine
Isinglass
Chitin
Milk and Cream
Eggs
Honey
Casein, Whey, and Lactose
Gelatin
Lanolin
Vitamin D
Vitamin B12
Top Vegan-Friendly Juices
Apart from Minute Maid, there are also some vegan-friendly brands that produce juices and other beverages. Tropicana for instance is the top rival of Minute Maid when it comes to orange juice.
So if you're piling up different brands of your juices at home, the list below will make your life easier. You can find them at your local grocer, or you can buy them on Amazon.
Tropicana
Capri Sun
Simply Orange
Natalie's Juice Company
Bolthouse Farms Green Goddess Juice
Campbell's Organic Tomato Juice
Kool-Aid Drink Mix
Tang
Honest Kids Organic Appley Ever After Juice Drink
Apple & Eve
How Healthy Are Fruit Juices?
Vegan fruit juices are way healthier than their non-vegan counterparts. You don't get too many calories, sugar, or sodium from them, but a good rule of thumb is always moderation.
When there's an excessive intake, you'll suffer later on with health issues, which is not our goal. Here's what I can share with you to ensure that you're keeping things healthy.
Sugar is naturally present in all fruit juices. Too much sugar intake increases the risk of heart disease, stroke, dental cavities, kidney disease, diabetes, and certain types of cancer.
Limit yourself from drinking more than five ounces a day. This is to balance the sugar content.
If you were to get more fiber and nutrients, eat whole fruits. Because the fruits' skin and pulp have a great number of nutrients compared to the juices.
Limit your sugar intake to 10% of the total calories, or at least 5% daily. So if you're consuming 2,000 calories each day, your sugar intake shouldn't exceed 50 g.
You can also balance everything by drinking vegetable juices although these are also packed with sodium. But if you keep track of your daily intake, you're safe.
Concentrated juices can also lead to obesity and weight gain, which leads to high blood pressure, hypertension, and other adverse health issues. So try to tone down your juice intake daily and don't forget that water intake is extremely important for cleansing.
The Bottom Line
Minute Maid Fruit Punch alongside other flavors is vegan-friendly except for the brand's two other products that involve vitamin D and carmine. It's worthy to note that Minute Maid Orange Juice with Calcium and Vitamin D and Ruby Red Grapefruit Juice aren't vegan-friendly.
Avoid these two products of Minute Maid on your next grocery trip. Instead, pile up on other flavors if you're really a fanatic of Minute Maid. You can also rely on other products such as Tropicana, Simply Orange, and more.
Just make sure to check the packaging to ensure that there are no animal-sourced ingredients included in the making. Or better yet, you can make your own juice at home to ensure that you get to control how much sugar and calories you'll get from it.
As long as you have your juicer, you're good to go. To find great quality juicers, you can check them on Amazon too. Lastly, if you wanna know more about the brand Minute Maid, I wrote a dedicated article about it here. Feel free to check it out!