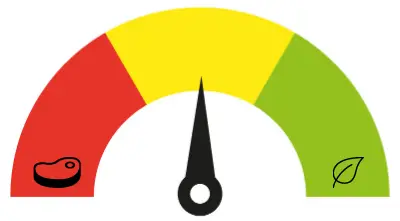 O'Keeffe's Working Hands is known to be the #1 hand cream brand in the US, and much of their success today is credited to the meek and noble goal of Tara O'Keeffe. Over 25 years ago, Tara's father was a hard-working rancher who suffered from dry, cracking hands, and much to Tara's concern, both as a daughter and pharmacist, she made and designed a hand care product specifically for her dad's skin dilemma.
Fast forward to today, this product that began from one daughter's care for her father has become O'Keeffe's pride and joy, the Working Hands Hand Cream. The brand has helped all sorts of people in the workforce, construction, agriculture, medicine, education, engineering, and even those with irritating skin conditions due to diabetes and eczema.
Currently owned by Gorilla Glue Company, O'Keeffe's is one of the most bought and top-rated skincare brands. However, would this brand be "clean" enough to reach vegan hands?
Three out of six of O'Keeffe's Working Hands products are not vegan, namely their Cuticle Repair Healing Balm, Night Treatment Hand Cream, and Eczema Relief Hand Cream. These products contain beeswax, an ingredient recently added as part of O'Keeffe's market expansion.
Their last three products are the original Working Hands Hand Cream, Hand Soap, and New Hand Soap Orange, all of which are vegan. O'Keeffe's mostly uses ingredients that are either synthetic or plant-derived. So far, the only identified animal-derived ingredient from this brand is beeswax.
They also claim that they don't test their products on animals, nor do they sell their products in China, where animal testing is a prerequisite for the approval of cosmetics. However, it doesn't mean that the chemicals used weren't tested on animals due to prior case studies.
O'Keeffe's Working Hands Vegan Products
Working Hands Hand Cream
The original Working Hands Hand Cream is specifically designed for people who suffer from dry and cracking hands. It's a moisturizer formulated to heal, relieve, and repair damaged hands.
The product comes in two versions: jar and tube, with some ingredient variations. Since a jar and a tube have different storage purposes, a specific Hand Cream formula is created to suit each container.
Both jar and tube versions contain these key ingredients:
Water
Pure water is used as the foundation.
Glycerin
O'Keeffe's uses plant oil glycerin, a vital moisturizer present in most skincare products and a humectant that creates a moisturizing barrier on the skin's surface from water under the skin and humidity in the air.
Stearic Acid
Fatty acid derived from palm oil and/or coconut oil, stearic acid is used as an emulsifier to keep other ingredients compact, especially oil and water molecules. This ingredient ensures the smooth and consistent texture of cosmetics. It's also an emollient responsible for leaving the skin with a nice and smooth feel.
Sodium Hydroxide
Also known as lye, very corrosive. Used in leave-on cosmetics with very small quantities as a pH balancer. Raw lye is dangerous for the skin, but it's safe once processed with other skincare ingredients such as exfoliants and oils.
Paraffin
A waxy substance derived from petroleum, coal, or oil shale and used as a moisture-coating emollient.
Diazolidinyl Urea
An antimicrobial and naturally-occurring substance used to preserve cosmetics. Hinders the formation of yeast and molds that would spoil the product. This type of urea is synthetically produced and not exactly the type of formaldehyde known to associate with urine. Learn more about urea health benefits here.
Iodopropynyl Butylcarbamate
A natural preservative commonly used in sterilized wet wipes and cosmetics. Prevents bacterial and fungal growth. Commonly used with Diazolidinyl urea to compliment each other's moisturizing and preserving effectivity. However, it should be noted that IPBC is classified as a probable human carcinogen due to an increasing number of people allergic to it. Therefore, IPBC is used sparingly in concentrations of less than 0.1% of the product.
Ingredients: Jar
These ingredients aren't present in the tube version.
Hydroxypropyl Methylcellulose
A substance originating from wood pulp and cotton has numerous uses. HPMC is considered safe and nontoxic in decent uses and concentrations. It functions as a lubricant, foam enhancer and stabilizer, thickener, emulsion stabilizer, and film former for hair and cosmetic products. It's also sometimes used as a food additive in place of animal gelatin, labeled as E464.
HPMC-infused products are usually stored in jars because when put inside a tube, HPMC forms a film when it dries and may stick on the walls of a polyethylene tube, whereas with a jar, it's much easier to make the most out of your cream.
Allantoin
An anti-irritant originally derived from the comfrey plant native to Asia and Europe. In cosmetics, allantoin is synthetically produced, while some sources say that chemical allantoin and urea come from urine. The latter claim is false.
Allantoin is vegan through and through, whether it's extracted from the comfrey plant or made in a laboratory. Allantoin is also used as an emollient in place of lanolin.
Octyldodecyl Stearate
The natural ester is used as a skin-conditioning agent and viscosity-increasing agent. Being developed from stearic acid, it's derived from plant origins. It also helps the skin seal in necessary water moisture to prevent dryness. O'Keeffe's claims that they don't and won't use animal-derived oils and so octyl dodecyl stearate in their cosmetics must be plant-derived.
Acrylates/Acrylamide Copolymer
The complex polymer is used to manufacture paper, dye, plastic, and water treatment chemicals. In cosmetics, it forms a film that creates a water-resistant layer in the product and on the skin. This substance isn't suitable in a tube and can be a skin irritant when used in high doses.
Mineral Oil
Also known as parraffinum liquidum (yes, I know it sounds like a Harry Potter spell), a keen isolate of petroleum and is used as an emollient and moisturizer. As a cosmetic grade, it's non-irritating to the skin and helps lock in moisture by preventing water from evaporating from the epidermis. Unlike plant oils, mineral oil lacks nourishment for the skin and is mostly used as a skin moisture protectant.
Polysorbate 85
A synthetic product of oleate esters of sorbitol and sorbitol anhydrides is used as a lubricant and emulsifier. Little is known about polysorbate 85, but enough studies are backing its safety for human topical application. See this article for evidential support.
Ingredients: Tube
These ingredients aren't present in the jar version.
Isopropyl Myristate
Synthetic oil is used as a surfactant, emollient, and for cracked skin repair. Isopropyl myristate is known to fill in microscopic cracks on the skin and help contain moisture necessary for the reparation of skin.
Ceteareth-20
A cosmetic ingredient that functions as an emollient, surfactant, and emulsifier. It's highly effective as it allows friendly substances to penetrate deeper into the skin, nourishing and helping to repair the underlying damage caused by dryness and irritation.
Cetyl Alcohol
Fatty alcohol is commonly derived from palm and coconut oils. It helps moisturize and soften skin and acts as an emulsifier and thickener in cosmetic products.
Cetearyl Alcohol
Another fatty alcohol that functions as an emollient, and though similar to cetyl alcohol in name and use, cetearyl alcohol is more complex as it's made up of other alcohol compounds, specifically cetyl and stearyl alcohols.
Aluminum Starch Octenylsuccinate
A heavy metal salt product of octenyl succinic anhydride and starch. Used very sparingly in cosmetics due to imposed limitations on heavy metal concentrations. While it functions as a deodorant and antiperspirant, some people may develop allergies and rashes when the concentrations of ASO are high, but in O'Keeffe's products and other cosmetics, they're kept at a minimum.
Acrylates/C10-30 Alkyl Acrylate Crosspolymer
Commonly used as an emulsifier and thickening agent, acrylates/C10-30 alkyl acrylate crosspolymer enhances the texture of skincare products. Although, it's also perceived as a possible human carcinogen when used in excess amounts. However, in a standard topical application, the large-molecule substance won't be able to penetrate deeply enough into the skin, but make sure that you don't get any of the product on your eyes or tongue.
Dimethicone
A synthetic ingredient derived from silicon and used as a moisturizer and minor anti-irritant. It plays a major part in keeping the hand cream's ingredients together and avoiding separation under certain temperatures. It also helps fill in lines and wrinkles on the skin but won't clog pores.
Propylene Glycol
It's a non-toxic, synthetic, liquid substance that can even be used as a food additive. In cosmetics, it's a water balancer that absorbs excess water and helps maintain moisture in the skin.
Working Hands Hand Soap & New Orange
A specially formulated liquid soap effectively washes dirt and grime and helps lock in skin moisture. Simply use and rub your hands for a few seconds, and rinse well. New Orange Hand Soap gives a fresh orange scent and a creamier lather for a more soothing touch.
Both products contain water, glycerin, acrylates copolymer, stearic acid, propylene glycol, sodium hydroxide, iodopropynyl butylcarbamate, and diazolidinyl ureadin. Other ingredients unmentioned are listed below.
Ingredients: Hand Soap & New Orange Hand Soap
Sodium Cocoyl Isethionate
A natural ingredient that comes from the fatty acids of coconut oil. It's a vital surfactant in cleansing bars and soap due to its mild nature and makes up about 50% of the content of rinse-off cosmetics. SCI is even safer and less damaging to the skin than common soaps and surfactants such as sodium dodecyl sulfate, a widespread cleaning agent used in shampoo, liquid soap, and bath bombs.
Cocamidopropyl Betaine
Also derived from coconut oil, cocamidopropyl betaine was once disdained as an allergen of the year in 2004, but later studies corrected that allergies due to the substance were not directly correlated. Rather, the allergy-induced skin rash known as allergic contact dermatitis was due to two impurities created during the manufacturing process, aminoamide (AA) and 3-dimethylaminopropylamine (DMAPA).
High-grade CAPB does not contain these impurities; therefore, most quality skincare products with CAPB are less likely to cause allergic reactions, but skin-sensitive people should still be wary.
CAPB loosens dirt and impurities, allowing them to stick to water molecules for an easier and quicker rinse. This is called a lathering effect, and it's due to this function of CAPB that it's the second-largest content holder of this hand soap.
Not to be confused with coco betaine, see here for more info.
PEG-7 Glyceryl Cocoate
An emulsifier is used to stabilize and thicken formulas. A natural substance obtained from coconut oil and glycerin. Polyethylene glycol 7 is a mild cleansing agent that helps dissolve oils and oil-soluble ingredients in water-based formulas, preventing the excessive use of artificial emulsifiers, solvents, and preservatives.
Cocamide MEA
Once again derived from coconuts, cocamide monoethanolamine is a natural additive used as a foam improver and stabilizer. Cocamide MEA is also very mild and non-irritating up to concentrations of 10%.
Glycol Distearate
A diester of stearic acid and ethylene glycol, glycol distearate is often used as a moisturizer and lustering agent in cosmetics. It's safe and gentle on the skin with no known human skin irritation and sensitization history.
Prunus Amygdalus Dulcis (Sweet Almond) Oil [not present in Orange Hand Soap]
Almond oil with emollient effects and skin-nourishing fatty acids. It's generally safe on the skin, but people with nut allergies want to avoid it. From a health blog, sweet almond oil is known to have vitamins A and E, omega-3 fatty acids, and zinc. The culmination of these essential nutrients gives sweet almond oil the ability to effectively nourish, replenish, protect, and repair skin.
Polyquaternium-7
A synthetic substance that acts as an antistatic and film-forming ingredient in soaps, shampoos, and detergents. It's also hydrophilic and moisturizes the skin from the outside. It's non-toxic and generally safe for the skin.
Dipentaerythrityl Hexa C5-9 Acid Esters
Composed of fatty acids and used as an emollient, emulsifier, and thickening agent, dipentaerythrityl hexa C5-9 acid esters is one of the hardest ingredients to decipher. It's known to be safe and non-toxic to the skin, with no known allergic responses and irritations, but up to this day, very little research has been done on these acid esters.
Disodium EDTA
A food and cosmetic additive treat metal toxicity and calcium overload. However, disodium EDTA is more commonly used in shampoos and soaps than in food because it helps stabilize the quality and cohesion of the products.
When products are rinsed off with water, especially hot water, some important ions, like magnesium, precipitate. This is bad because these ions are usually beneficial for the skin. Disodium EDTA holds onto these mineral ions and ensures they reach the skin.
Sweet almond oil is actually rich in magnesium, and magnesium is also beneficial in topical applications. It helps reduce oiliness and thus reduces the occurrence and severity of acne. It may also be effective for eczema.
Coconut Acid
This natural substance helps protect the skin from harmful bacteria responsible for many skin problems such as acne, athlete's foot, infections, cellulitis, and folliculitis. It also helps reduce inflammation caused by skin disorders such as eczema, contact dermatitis, and psoriasis.
Sodium Isethionate
Not to be confused with sodium cocoyl isethionate, sodium isethionate is a strongly acidic liquid used as a detergent combined with oleic acid and enhances a soap formula's stability. Despite being strongly acidic, sodium isethionate is mild on the skin once properly processed with other fatty acids.
Added Ingredients: New Orange Hand Soap
Citrus Sinensis (Orange) Oil
Essential oil with an aromatic fragrance and powerful antibacterial properties against E.coli, staph, and harmful fungi.
Sodium Chloride
Common salt in liquid soaps performs as a pH balancer and cleansing enhancer. It can also thicken cleaning products and wash grease more effectively.
Conclusion
Setting its name and recognition aside, would I use O'Keeffe's Working Hands products? I certainly would since the quality and effectiveness of their products prove themselves, and most of all, these products we've deciphered are guilt-free.
No matter your diet and walk in life, you deserve to have clean and healthy hands, and O'Keeffe's right around the corner to help you with that.