Answer: It depends. Though it's not animal-based, petroleum jelly is not ethically vegan.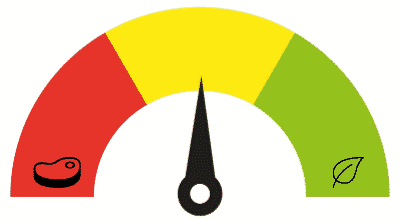 Due to its soothing effect on the skin, petroleum jelly has been around for over 100 years. It is hard to think of anyone who has not used petroleum jelly at some point in their lives.
You are likely to use petroleum jelly either as a product or an ingredient in beauty or medical products like lotions, bath products, shampoos, and color cosmetics.
With the growing vegan lifestyle, many consumers might be wondering whether petroleum jelly is vegan or not. But the subject of the veganism of petroleum jelly is controversial. Some vegans argue that though there is no direct animal-based ingredient, it is not vegan because of the animal testing done during the research stage.
Environmental degradation during the extraction of the raw material does not appeal to ethical vegans.
What Ingredients Are In Petroleum Jelly?
Petroleum jelly is one single ingredient, which is a blend of mineral oils and waxes. It does not have any animal-based elements.
When it comes to the different brands in the market, the original Vaseline brand contains no other ingredient.
This is not so with some generic petroleum jelly brands that may have added ingredients like fragrance, which may include animal-based elements.
Varieties Of Petroleum Jelly Products
Vaseline is the original brand name for petroleum jelly. There are also many other generic petroleum jelly products in the market.
Generic brands and Vaseline do not have much difference except maybe for fragrance, consistency, and smoothness. Examples are,
Vaseline
It has various product lines for lip care, protecting jelly, lotions and moisturizers, oils, and serums.
Vaseline Skin Protecting Jelly – to protect cracked skin and heal dry skin.
Lip Therapy – to moisturize dry lips. Examples are rosy lips, cocoa lipstick, aloe vera, cocoa butter, prime, and shine scarlet red.
Lotions & Moisturizers – to moisture and replenish skin. Examples are intensive care aloe soothe spray moisturizer, intensive care advanced repair fragrance-free hand cream, intensive care essential healing lotion, and intensive care healthy hands stronger nails cream.
Oils & Serums – an example is cocoa radiant oil gel.
Controversial Elements Of Petroleum Jelly
Petroleum jelly is not from animals, and it does not use any animal-derived products during processing. The controversy comes in where the different brands are concerned.
Unilever claims that there is no animal cruelty during the manufacturing of Vaseline, which is the original brand of petroleum jelly.
But the suppliers subject the product to animal testing, and therefore it makes it non-vegan. Some consumers would like to avoid petroleum jelly for ethical reasons, whereas others feel that since the suppliers do not do animal testing, they can use it.
Whichever way, a growing number of consumers are looking for vegan and animal-free product alternatives.
Alternatives To Petroleum Jelly
If you want cruelty-free alternatives to petroleum jelly, homemade and natural substitutes are suitable. Examples are coconut oil, aloe vera, and carnauba wax, which you can extract from plants.
Some examples of vegan petroleum jelly alternatives that are in the market are
Legend's Creek Farm, herbal salve organic natural ingredients are certified cruelty free and made up of 100% natural organic ingredients.
Dermofeel Solid Palm Oil-Free is a natural oil that comes from rapeseed oil.
After Inked NPJ, Non-Petroleum Jelly has plant oils, including castor seed oil, shea butter, coconut oil, grape extracts.
Alba Un Petroleum contains coconut oil to soothe and heal dry skin.
Waxelene contains beeswax, soy oil, vitamin E, and rosemary oil. It is an excellent alternative to petroleum jelly but is non-vegan because of the beeswax.
RMS Beauty Raw Coconut Cream has hydrating natural organic coconut oil as its main ingredient.
Sucrabase SF BIO is 98.3 percent organic certified cosmetic gel. It contains glycerin, sunflower, sweet almond, and other plant-based ingredients.
Jao Brand Goe Oil is a multipurpose oil that looks and has a texture like Vaseline but has a combination of twenty-eight flower, plant, and fruit oils.
Is Petroleum Jelly Good For You?
The petroleum helps to seal your skin with a water-protective barrier to help retain moisture and heal faster.
Heals minor burns and skin scrape injuries. It prevents injuries from drying up to form scabs. Scabs will take longer to heal and will also leave a scar.
It can be a lubricator. When a foreign body, like a ring, sticks to the finger, apply petroleum jelly to remove it quickly.
Reduces diaper rashes in babies. Petroleum jelly can lockout wetness that causes diaper rash in babies' skin.
Prevent the breaking of pets' paws.
Moisturizes skin. You can prevent your skin from breaking due to dryness by applying petroleum jelly on your skin. Because dry skin can itch, crack, and even bleed.
Suitable for removing makeup. You can use petroleum jelly as a makeup remover. It leaves your skin free from the makeup and not dry from the cleaning.
Prevent stains from body dyes and polish. Apply petroleum jelly on your hairline before dying your hair or around your cuticles before using nail paint. It creates an easy-to-wipe barrier between the color and the skin.
Makes hair look healthy by reducing split ends and dryness.
Prevent chafing. Chafing is a skin irritation that s caused when body parts rub against each other or clothing. Petroleum jelly will help to prevent friction in areas such as between the thighs.
Rehydrates nails. If your hands and feet frequently dry up, apply petroleum jelly to your nails and cuticles between polishes. It minimizes brittleness and helps prevent your nails from chipping. For the best results, use it when your nails are damp.
How Safe Is It To Use Petroleum Jelly?
While petroleum jelly has many benefits, it is for external use only. And it would help if you did not eat or apply petroleum internally.
Because of the possibility of causing cancer, people should stop using petroleum jelly products on the lips.
According to a Reuters report, women who insert petroleum jelly in their vagina were more likely to have bacterial and yeast infections.
Applying petroleum jelly on the face can clog your pores and lead to acne, especially if you have oily skin.
You risk contamination if you don't keep the oil jar hygienically. If you apply petroleum jelly before allowing the skin to dry, it can cause bacterial or fungal infections.
Petroleum derived products can cause allergies to some people. It would help if you kept a keen eye for any adverse reactions.
Last Thoughts
To ensure that the petroleum jelly you are using is vegan, lookout for a product label that reads 100% petroleum jelly.
Suppose you are still not comfortable using petroleum brands like Vaseline because of environmental and animal cruelty reasons. It is possible to buy plant-based alternatives.
Another option is to make your homemade oils from plant-based sources such as coconuts, sunflower, shea butter, aloe vera, and carnauba wax. You can find DIY recipes on the internet.