Answer: Yes. Sherpa is vegan-friendly as it's made from synthetic yarns like polyester or acrylic, which doesn't involve animal by-products.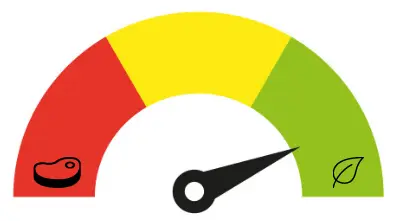 If you've heard of the American company Collins & Aikman, you must know Sherpa, the company's registered trademark.
Sherpa is a man-made fabric with a curly appearance, a pile on one side and flat on the other. It resembles wool, which is great for winter jackets and other winter suits. It's made out of synthetic yarns, which make it vegan-friendly.
Let's find out more about Sherpa in this article.
What Is Sherpa?
Former American manufacturer of decorative fabrics and automotive supplies, Collins & Aikman, developed Sherpa, its registered trademark.
The company, which closed for business in 2007 because of bankruptcy, made Sherpa resemble wool or sheepskin.
Sherpa is named after the people of Nepal in the Himalayas and the Tibet Autonomous Region. The term is derived from the Sherpa language, Shar meaning east, and Pa meaning people.
It's lightweight, warm, and soft, which makes it perfect for making winter suits or coats.
Sherpa is also known as faux-wool, faux-shearling, or faux-sheepskin. It's also cheaper than genuine wool and almost has the same snuggly feel.
Sherpa is mostly a lining in clothing, especially coats and jackets. There are also baby blankets that are made with Sherpa as it offers warmth and insulation.
A knitted type of this fabric is called Sherpa Fleece, which is also great for lining, and making winter wears for kids and adults.
Today, many fabric manufacturers also produce Sherpa, which is used by many clothing companies.
It can be dyed with any color, but red, white, green, gray, black, and brown are common.
Sherpa's creation allowed people with a limited budget to own wool-like clothing, which is inexpensive and ethical.
Additionally, the production of real wool is also costly and not animal-friendly. Although animal fleece grows every year, making wool shearing sustainable in production.
However, this is still animal cruelty, especially since it involves sheep, goats, rabbits, and other animals.
Sherpa clothing has also become a household name for many fashion houses that produce outerwear like jackets, coats, and many more.
It's also used in making carpets, upholstery fabric, bedspreads, blankets, and children's toys like stuffies.
Sherpa is also easier to process and the materials used aren't costly.
China is the biggest Sherpa producer in the world and the small producer in Korea.
Sherpa Is Vegan
Sherpa coats, winter jackets, and other clothing made with this fabric are the best choice for vegans as it doesn't involve shearing fleece from the sheep and other animals.
Another great thing about it is that it's cheaper compared to real wool fabric but gives the same warmth and comfort.
Sherpa is made out of cotton, polyester, and acrylic fibers.
Outstanding Characteristics of Sherpa
Vegans prefer using clothing made with Sherpa not only because it's cheaper. It also provides many amazing characteristics that don't leave a negative or huge impact on the environment.
Here's a list of what you need to know about the outstanding benefits of using Sherpa.
Sherpa has good resistance to water.
Its smooth and furry sides both protect against cold weather and strong wind. It has a good heat insulation ability, which is great for winter clothing.
Sherpa is similar to cotton, which quickly dries and wicks away moisture.
It's also easy to wash and is not difficult to maintain.
Sherpa is lightweight and not bulky and heavy as animal fleece. Because of this, it's easy to carry anywhere you go.
It's a great alternative to real wool, which is unethical. Sherpa is animal-friendly with the same qualities as genuine wool fabric.
It's also stylish and chic, which makes it more popular in fashion houses.
Sherpa is also cheaper, vegan, cruelty-free, and environmentally friendly.
On the other hand, Sherpa also has some manageable drawbacks.
Sherpa's air permeability is low. This means that it's less breathable.
Pilling and shedding are common problems in using Sherpa, especially during laundry. But it should be washed with cool water to avoid this problem. Also, hang it on a clothesline and put it in a laundry bag as soon as you are.
It also catches pet furs easily, which can be fixed with a lint roller.
Sherpa also attracts odor easily and traps it in the fabric. So, it needs washing before anything sticks to the fabric.
How Is Sherpa Fabric Made?
Polyester, acrylic fibers, and cotton are synthetic materials used in making Sherpa fabric. Sometimes, it's a combination of both acrylic fibers and polyester.
However, the most common material is polyester, which goes through a heat treatment to achieve a fur-like texture.
This heat treatment results in fine fibers. A base is made, and fibers are then formed using a filter,
Using a strong press, the fibers will be applied to the base created and combed out using the equipment.
The fabric is then colored, dyed, and dried out to achieve the Sherpa texture.
How to Use Sherpa in Sewing
If you're into sewing and you're dealing with Sherpa fabric, there are things that you need to be aware of before anything else.
This is because Sherpa has characteristics aren't as easy as real wool fabric. But if you're good at sewing, doing it with Sherpa is a breeze.
So, what should you do first?
Wash the fabric first using cool water. Do it carefully and hang it on the clothesline.
Avoid ironing the fabric directly. You can use a pressing cloth if Sherpa needs ironing with the steam and iron set at moderate temperature.
If you're sewing a Sherpa fleece fabric, use a walking foot on your sewing machine to easily pull the fabric despite its thickness.
In cutting Sherpa, you will need to use sharp scissors, especially since the fabric mostly has a high pile.
Don't ignore the fabric nap, as you might end up sewing two pieces together.
When sewing Sherpa fabric, you may need to use a ballpoint or jersey needle, especially since it's a knit. You also need to stretch the fabric itself when sewing.
Because Sherpa is stretchable, you need to staystitch your pattern when cutting the fabric, especially when making a vest, pullover, or other clothing with curved seams.
Use Wonder Clips or Binder Clips on the fabric while sewing to avoid serging through the pins in the fabric nap.
Sherpa sheds a lot, especially when it's cut. So you'll have to finish all the raw edges.
Top 5 Sherpa Fabric Brands to Buy
While China tops the world's biggest Sherpa production, other manufacturers are also in the U.S. and some parts of Europe. These companies offer outside-the-country shipping, which is great for those who are into sewing Sherpa fabric.
Check out these brands if you seek Sherpa fabric outside or within the U.S.
ProECO Organic Cotton Sherpa Fabrics by Wazoodle Fabrics
David Textiles 100% Polyester Sherpa
Marquésa Lana
Wujiang City Do Textile 100% Polyester Sherpa Fabric
Tongxiang Hywell Textile
There are a lot of brands located in China, but if you're in the U.S. Wazoodle Fabrics and Marquesa Lana are great options.
Sherpa Fabric Allergic Reaction
Since Sherpa is mostly made in polyester, there might be allergic reactions it brings to some people.
Also called textile dermatitis or fabric allergy happens when your skin comes in contact with a fabric like polyester.
Textile fibers, chemical additives, detergent, and dye are the possible reasons for polyester allergy. This doesn't happen to many people, but there are a few who can't tolerate allergic reactions.
If you suspect you're allergic to polyester, immediately take it away from you and seek medical treatment if needed.
Possible symptoms may include skin rashes, abnormal warm feelings, tenderness, red marks, hives, itching, and other irritations.
Severe polyester allergies might cause breathing difficulties, tightness in the chest, and swelling.
Unfortunately, research says it's difficult to identify fabric allergy, and there's still no specific treatment for polyester allergy.
If you're suffering from polyester allergy, there are several over-the-counter medications to buy. You can have antihistamines, calamine lotion, steroid cream, and many more.
Also, many other alternatives to polyester, like cotton, are available in Sherpa fabrics.
Otherwise, you can completely avoid the fabric and opt for what's more comfortable and healthier.
The Bottom Line
Sherpa is vegan-friendly, made from polyester, acrylic, and cotton, and all vegan and cruelty-free. This is a great alternative to genuine wool, which is not just expensive but is also cruel to animals like sheep, goats, and rabbits.
Many clothing manufacturers have joined the bandwagon of producing vegan-friendly products. This includes the popular shoe brand Nike.
Nike's Air Force 1 is surprisingly vegan; detailed here about how the company made it sustainable and vegan-friendly. Have fun!