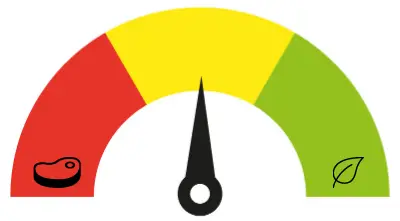 Is Snapple Vegan?
Are you looking for vegan options for teas and juices? You might have considered Snapple, but you may be wondering, is Snapple vegan? Snapple may have several options for you. Although Snapple is not entirely vegan-friendly, it certainly has vegan products.
According to PETA, Snapple is a cruelty-free brand. Unlike the other competitor brands, Snapple does not conduct painful and deadly tea tests on animals. However, some flavors contain animal products to speed up the process and clarify the beverage faster. Therefore, it is conditionally vegan.
Snapple has various products to choose from, although you must read the labels before buying something. Read on to understand the vegan-friendly products of Snapple and categorize them before making a choice.
About Snapple
Snapple is a company based in Plano, Texas, United States. Snapple focuses on manufacturing and selling teas and juice drinks. Keurig Dr. Pepper owns the company, and it was founded in 1972.
Snapple was previously known as Unadulterated Food Products. It started as a small business, originally a part-time venture to supply fruit juices to health food stores. The company later expanded and made its first carbonated apple juice; this led to its name, Snapple.
The brand expanded to make teas; by the 1990s, the company had made a series of commercial ads. The company kept growing from this point.
However, in 2009, Snapple faced a consumer lawsuit that alleged that the beverages contained high fructose corn syrup. The product also included deceptive names on the label, which were misguiding, and the product did not have any such stated healthy element.
Since the lawsuit, the ingredients in the products have changed. The company has replaced the high fructose corn syrup with sugar. Thereby, the product is safe to consume.
Snapple has appeared in several television shows, and many pop-culture references helped achieve the brand's fame.
Vegan-Friendly Snapple Products
The reason why Snapple is conditionally vegan is that some products or beverages undergo fining for clarification. In addition, some fining agents are derived from animals and not plants.
The choice of fining agents depends on the manufacturers and not on any other factor. In addition, the categorization of vegan-friendly products also depends on the ingredients used.
Therefore, here is the list of vegan products, and the reason they are categorized as a vegan is also explained.
Snapple Tea
Snapple has a wide range of teas, from flavors to types. Listed below are some of the vegan-friendly Snapple teas.
Snapple Takes 2 To Mango
Snapple Takes 2 to Mango comprises tea, filtered water, natural flavors, and citric acid. These ingredients suggest that Snapple Takes 2 to Mango can be considered vegan. The diet version of this tea is also vegan, even though there is a slight change in the ingredients.
The diet version has artificial sweeteners like sucralose. The ingredients in the diet are citric acid, tea, filtered water, potassium citrate, acesulfame potassium, sucralose, and natural flavors.
Snapple Green Tea
Both diet and regular Snapple Green Tea are vegan. Snapple Green Tea contains green tea, filtered water, sugar, fruit extracts, citric acid, and natural flavors.
On the other hand, the diet Snapple Green Tea eliminates sugar and replaces it with artificial sweeteners. Snapple Green Tea diet contains filtered water, sucralose, ascorbic acid, citric acid, acesulfame potassium, and natural flavors.
The Vegetarian Resource Group has labeled acesulfame potassium as a vegan ingredient. Hence, you need not worry about artificial sweetener; it is commonly used in many diet foods.
Snapple Peach Tea
The diet and the regular versions of Snapple Peach Tea are vegan because both ingredients are vegan-friendly.
Regular peach tea consists of tea, citric acid, sugar, natural flavors, and filtered water. However, the diet version eliminates sugar. Instead, there is potassium citrate, malic acid, and aspartame.
These additional ingredients are vegan-friendly too. However, aspartame has adverse effects on health if consumed in larger quantities.
Snapple Lemon Tea
Like the other vegan Snapple teas, the diet version varies in ingredients and consists of artificial sweeteners, eliminating sugar.
The ingredients that are an addition to the diet Snapple Lemon Tea are aspartame and potassium citrate. In comparison, the regular Snapple Lemon Tea consists of sugar, filtered water, natural flavors, and citric acid.
In each Snapple tea, the natural flavors indicate that the ingredients or the taste are naturally derived from animals or plants and not made in the labs.
In teas and beverages, the natural flavors are derived from plants. Therefore, Snapple Lemon Tea is derived from plants and not animals. Thus, it is vegan-friendly.
Snapple Raspberry Tea
Snapple Raspberry Tea is vegan as both its diet and regular variants are vegan. The regular Snapple Raspberry Tea consists of natural flavors, citric acid, filtered water, and sugar.
All the ingredients are 100% vegan-friendly.
Snapple Juice
The Snapple juices slightly differ from the teas and have few options considering that some of them are clarified and may contain animal products.
Here is the list of Snapple juices that are vegan-friendly.
Snapple Lemonade
The ingredients in Snapple Lemonade are plant-derived. Therefore, this makes Snapple Lemonade vegan.
The ingredients in Snapple Lemonade are ascorbic acid, lemon juice concentrate, filtered water, sugar, acacia gum, salt, beta carotene, soy lecithin, and natural flavors.
As you can see, all of these are vegan-friendly, thereby making the product suitable for vegans.
Snapple Pink Lemonade
The ingredients in Snapple Pink Lemonade are ascorbic acid, fruits, sugar, veggie juice concentrates and lemon juice concentrate, filtered water, acacia gum, salt, soy lecithin, beta carotene, and natural flavors.
Soy lecithin can be both plant and animal-derived. Therefore, it cannot be easy to trace the sources of some products. However, in Snapple, the sources are stated, and the lecithin is plant-derived.
Thereby, Snapple Pink Lemonade is vegan-friendly.
Snapple Grapeade
Snapple Grapeade is vegan, and here's why: it contains vegan-friendly ingredients, and the product is cruelty-free.
The ingredients in Snapple Grapeade are ascorbic acid, fruit juice concentrates such as apple, grape, and pear, sugar, filtered water, acacia gum, salt, and natural flavors.
Citric acid is mentioned several times in the ingredient lists. You may wonder if this ingredient is vegan-friendly. Yes, it is vegan-friendly as it is never derived from animals and always from bacteria.
Snapple Kiwi Strawberry Juice
The answer to whether Snapple Kiwi Strawberry Juice is vegan or not is debatable. However, people may argue that it contains ester gum and glycerol. In fact, the products are processed with the help of glycerol. These ingredients are considered vegan by most standards. Thereby, they are suitable for vegans.
The Snapple Kiwi Strawberry Juice contains strawberry and kiwi juice concentrates, filtered water, vegetable juice concentrates, sugar, ester gum, acacia gum, and artificial flavors.
Health Benefits of Vegan Snapple Beverages
Vegan products have many health benefits. Veganism is beneficial not only for the environment but also for your health. Listed below are some health benefits of consuming Snapple teas and Snapple juices that are vegan-friendly.
Snapple Teas
Teas, in general, have many health benefits. They act as antioxidants and boost metabolism. As there are myriads of teas, each tea carries a different purpose and a different health benefit. Some teas help sleep or digest food better, while some help reduces weight.
Snapple teas have 55mg of the natural antioxidant EGCG. This helps boost metabolism and improve your overall health. The diet versions of Snapple teas hold more value as they focus on enhancing health.
Snapple Juices
Snapple juice has added vitamins and other nutrients essential for the daily intake of nutrition.
The Snapple juices are packed with all the essential nutrients. However, you should also consider the amount of sugar used in each product. The reason is that the amount of sugar in the Snapple juices is high. So, it is always a good idea to consume the juices in a limited and recommended amount.
The only factor that hinders the health benefits of Snapple juices is the quantity of sugar used. Otherwise, the other ingredients, such as citric acid and malic acid, are highly beneficial.
To Summarize
Snapple is not entirely vegan. There are categories to the brand that differentiate vegan products from non-vegan. Keeping this in mind, you should always check the product label.
You can also go through the list above to choose a vegan Snapple tea or juice.