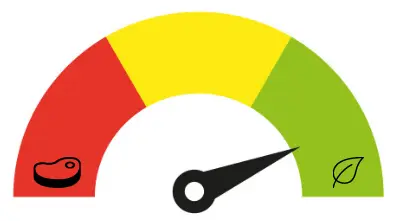 Back To Nature cookies are considered vegan. The ingredients used are all plant-based, and for the most part, they're sustainable.
Who doesn't love cookies? These snacks have been stapled to everyone's pantry.
Both kids and adults love them. However, for vegans, not all cookies are suitable and ethical. Luckily, Back To Nature is on our side!
Back To Nature cookies use plant-based ingredients in most of their snacks, such as seeds, nuts, wheat flour, and whole grains. With the exception of some of their products that contain honey, Back To Nature snacks are mostly vegan-friendly as they don't contain animal-sourced products, including cookies.
So, if you're into cookies and are looking for healthy and vegan-friendly alternatives to store-bought unethical products, you're in the right place. We will find out more about Back To Nature cookies and check more about the brand.
Back To Nature – Brief History
Back in 1960 in Pasadena, California, Back To Nature created something that's not only delicious but also sustainable and healthy. The company started creating low-fat granola.
The great news quickly spread like a wildfire in California. Back To Nature became a thing.
So the company continued making other healthy snacks and maintained its reputation for delivering plant-based and environment-friendly products to this date. Back To Nature was owned by Mondelēz International and Brynwood VI. In August 2017, B&G Foods acquired the company.
Back To Nature products, including its cookies, are distributed at different natural food stores, Whole Foods Market, Kroger, Target, Publix, and Stop & Shop. They're also available for online orders on Amazon.
The company also uses organic ingredients on most of its products, although some are not. However, it has plenty of USDA Certified-Organic products that are available in stores. This includes Shortbread Cookies, Organic Rosemary & Olive Oil Stoneground Wheat Crackers, among others.
Also, many of its products are kosher-certified and gluten-free, which you can see on every product label. Back To Nature also ensures that there will be no cross-contamination in preparing its snacks with some of its products that contain milk or eggs.
What's more, is that Back To Nature has over 70 products as of February 2020 that are non-GMO verified. This means that most of its products are suitable for vegans, especially since they are ethical and healthy.
Back To Nature Cookie Flavors
Back To Nature has so many flavors when it comes to its cookies, and we're definitely rooting for this company to deliver healthy, vegan-friendly, and sustainable products.
However, it's worthy to note that most of their plant-based snacks contain palm oil and cane sugar. These two ingredients are considered controversial by many strict vegans due to their production.
Some manufacturers use bone char to get their sugar refined. Bone char is sourced from slaughtered animals.
Palm oil, on the other hand, is plant-based. But many strict vegans avoid using palm oil due to the dangers that its production poses in the rainforests, especially in Southeast Asia. Deforestation destroys the natural habitat of many endangered species like the Sumatran rhino, Orangutan, and pygmy elephant.
Nonetheless, Back To Nature is still considered ethical because of its efforts in delivering mostly plant-based products that many food manufacturers don't. So, give yourself a pat on the back if you choose to eat their products. You're saving the environment and the animals way better than the others.
Check these flavored cookies below and find them in your local grocery stores.
Chocolate Chunk Cookies
Mini Chocolate Chunk Cookies
Fudge Mint Cookies
Peanut Butter Creme
Classic Creme
Double Creme
Fudge Striped Cookies
Lemon Wafer Cookies
Mini Vanilla Wafer Cookies
Mini Golden Creme Cookies
Mini Classic Creme Cookies
Soft-Baked Cookies Chocolate Chunk
Soft-Baked Cookies Peanut Butter Chocolate Chunk
More Back To Nature Vegan-Friendly Products
Back To Nature doesn't just have vegan-friendly cookies. It also has granola that the company first made in 1960, crackers, and more.
Most of these are organic, kosher-certified, low-fat, non-GMO, and gluten-free. Just check each product's label for any allergen it may contain, especially when you're allergic to soybeans, and wheat, among others.
And yes, Back To Nature deserves applause for producing mostly sustainable and vegan-friendly products.
Granola
Chocolate Delight
Classic Granola
Cranberry Pecan
Vanilla Almond Agave
Peanut Butter Granola Clusters
Dark Chocolate Coconut
Apple Blueberry
Vanilla Almond Granola Crunch
Cinnamon Apple Granola Crunch
Cinnamon Pecan
Dark Chocolate
Vanilla Coconut
Crackers
Crispy Wheat
Classic Round
Stoneground Wheat
Vegan Cheese Flavored
Whole Lotta Seeds
Roasted Garlic & Basil
Cranberry Hazelnut Hemp Seed Crackers
Rosemary Raisin Pecan Hemp Seed Crackers
Harvest Whole Wheat
Multigrain Flax Seeded Flatbread
Pink Himalayan Salt Multigrain Flatbread
Rosemary & Olive Oil Stoneground Wheat Crackers
Classic Saltine
Roasted Garlic & Herb
Cracked Black Pepper Harvest Whole Wheat Crackers
Multi-Seed Rice Thin Crackers
Sesame Seed
Sea Salt & Cracked Black Pepper
White Cheddar
Spinach & Roasted Garlic
Rosemary & Olive Oil Harvest Whole Wheat
Rosemary Garlic Dippable Crackers
White Cheddar Dippable Crackers
Nuts & Trail Mix
Cashew Almond Pistachio
Jumbo Cashews
Unsalted California Almonds
Nantucket Blend
Salted California Almonds
Harvest Blend
Tuscan Herb Roasts
California Coast
Hickory Smoked California Almonds
How Healthy Are Vegan Cookies?
Vegan cooking is definitely healthier than conventional one. This doesn't mean that regular cooking isn't healthy. There are still plenty of vitamins and minerals you can get from being non-vegan.
However, a vegan-friendly diet isn't just healthier. It's also saving the animals from being slaughtered and leaving a positive impact on the environment.
Imagine eating butter or other dairy products in cookies, which gives you a whopping 700 calories per 100 g. That's a lot to carry, right?
The issue here is most non-vegan cookies have a lot of calories due to their dairy content, and sweeteners, among others. Store-bought cookies are packed with calories in each serving, which makes them unhealthy for everyone
According to the USDA, children and adults like men and women should limit their calorie daily intake to between 1,200 and 3,000. This depends on your age, size, and daily activities.
For instance, vegan chocolate chip cookies contain about 85 g of calories per serving. This is way lower than the non-vegan cookies people usually buy from groceries.
So, if you love baking, vegan cookies are always a healthier alternative. Don't worry about the dairy products because there are many vegan counterparts you can use. We can say it's endless.
For eggs, you can either use applesauce, flaxseed, tapioca starch, and more. For butter, there's coconut butter, which is a personal favorite. You can also use dairy-free yogurt, coconut oil, nut butter, mashed banana, and mashed avocado.
And who would forget about milk? For this, plant-based options are great for baking, such as almond, soy, or oat milk. These three are the best alternatives you can use for baking vegan cookies.
Vegan cooking doesn't have to be complicated. In fact, it's easy and even kinder to animals and the environment.
Bake Your Own Vegan Cookies
If you're vegan and you love baking, this is great timing. While vegan cookies are readily available at your local grocer or supermarkets, we still believe that homemade is way better.
Assuming you already have the kitchen equipment needed for baking, this vegan chocolate chip cookies recipe is as delicious and healthy as Back To Nature Cookies.
Ingredients you'll need:
½ cup slightly softened vegan butter in a tub
1 cup packed light brown sugar
3 tbsp. granulated sugar
¼ cup plant-based milk (soy, oat, or almond milk)
2 tsp. vanilla extract
1 and ¾ cups all-purpose flour
1 tsp. baking soda
½ tsp. salt
1 cup vegan chocolate chips
What to do:
Using a large bowl, add the vegan butter, granulated sugar, and brown sugar together. Mix well using a hand mixer or a stand mixer for about two minutes. Then add the vanilla extract and milk.
Add the salt, baking soda, and all-purpose flour to the mixture and combine well. Add and stir the vegan chocolate chips.
Cover the dough using a cling wrap and chill in the fridge for 30 minutes.
Preheat your oven to 350°F, and spread parchment paper as a baking sheet.
Scoop the dough and form it into balls or circles, and put them on the baking sheet.
Bake the cookies and put them in the middle rack of your oven for 14 minutes or until you see a slightly golden brown edge.
Put the cookies on a baking sheet and let them cool down for about five minutes until they're firm.
Enjoy your vegan chocolate chip cookies!
We have also provided another recipe for different vegan cookies in a separate article if you want to check it out. Nonetheless, these are vegan-friendly and are easy to bake at home!
The Bottom Line
Back To Nature cookies are plant-based and vegan-friendly. Despite their controversial ingredients, such as palm oil and cane sugar, these cookies are considered vegan for the most part.
You can also consider baking your own plant-based cookies if you want a headstart as a vegan. Otherwise, there are too many vegan cookie brands out there. Just make sure to check the labels.