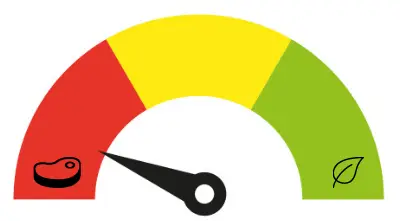 Are Hawaiian Rolls Vegan?
Bread nowadays can be made with plant-based ingredients, which makes it vegan, and definitely suitable for everyone. Hawaiian rolls aren't an exemption. Imagine them served during the holidays with your favorite side dish and drinks. Or we can also do that on regular days, right?
Hawaiian rolls, first known as Portuguese sweet bread, are widely consumed in the United States, their country of origin, Portugal, and all over the world. They offer the right amount of sweetness with that famous stretchy and fluffy core that nobody could ever refuse. However, vegans can't be too careless with eating the bread because there are bakers who use animal-sourced ingredients to produce them.
If you are on the lookout for vegan bread, you are on the right page. We will check more about Hawaiian rolls and how to make them without the need to use animal byproducts such as dairy.
What Are Hawaiian Rolls?
Hawaiian rolls were first known as Portuguese sweet bread and were originally non-vegan. They are made out of sugar, milk, eggs, flour, and yeast. Sometimes, bakers would put lemon peel or pineapple juice for that catchy, light sweetness that they produce. Others would even put a hard-boiled egg, which is famous during Easter.
Portuguese immigrants introduced this bread to Hawaii under the name Hawaiian rolls. It has now become a popular classic household dish throughout Canada, Hawaii, and the United States. A stone oven, known as a forno is where the Hawaiian rolls are baked.
Hawaiian rolls are traditionally served with rice pudding. Many bakeries in the United States have been producing the bread, including King's Hawaiian, a Los Angeles-based bakery famous for its classic, tasty Hawaiian rolls. The bakery though makes the bread with egg and butter, which is not suitable for vegans.
Ingredients to Make Vegan Hawaiian Rolls
While Hawaiian rolls are originally and traditionally made with animal-derived ingredients, don't fret just yet. We have a lot of vegan baking enthusiasts who made this possible for plant-based people.
These are so good and can last up to five days in an airtight container, or you can even freeze and reheat them whenever you're ready for a bite.
So to make vegan Hawaiian rolls, you'll only need pineapple juice, vanilla extract, all-purpose or whole wheat flour, potato starch, instant yeast, bone char-free brown sugar, salt, and vegan butter. The process involves mixing, forming the dough, and baking.
If you notice, all these ingredients don't involve animal byproducts such as milk and eggs.
While there are other vegan ingredients that you can use to make Hawaiian rolls, what we have here is also great. You can try this at home when possible. Remember that happiness is always homemade.
Vegan Hawaiian Rolls Alternatives
So if homemade isn't an option for you, especially when you just don't have the skill in baking or cooking, commercial products are great. There are lots of vegan alternatives on the shelves that you can choose from, and Hawaiian rolls aren't an exemption.
Luckily, we've found a few bakeries and brands that produce vegan Portuguese sweet bread.
Schwebel's Sweet Hawaiian Rolls. Looking at the ingredients, we can't find anything that makes this non-vegan. Most of its ingredients, including potato flour, corn syrup, yeast, and soybean oil, are vegan-friendly. Yes, you can find them in supermarkets and have a bite.
Sara Lee Sweet Hawaiian Rolls. Here's another commercial brand that doesn't use animal-derived ingredients to make their Hawaiian rolls. Its ingredients such as vegetable oil, potato flakes, yeast, and more, are definitely plant-based. Go, get some and enjoy them!
L'oven Fresh Sweet Hawaiian Rolls. The great thing about this brand is that they normally use plant-based ingredients in all of their bread, including Hawaiian rolls. These soft and tasty Hawaiian rolls don't contain high fructose corn syrup either. Give it a try!
Pillsbury Hawaiian Crescent Rolls. Now, these are not classic Portuguese sweet bread, but they're made and taste the same. It's the crescent shape that makes the difference, but these are dairy-free and vegan-friendly. Check it out. It's something that you can be obsessed about.
Yes, these are the brands that you can count on when it comes to Hawaiian rolls. Most brands use animal-derived products and are not suitable for vegans like you. But that doesn't end there.
How to Determine if Your Bread Is Vegan
Veganism stands against animal cruelty and exploitation in both land and water, which applies to food, and clothing, among others.
Food, for instance, must not include wholly or even partly animal-derived byproducts that, even in bread, should be the same too. Hawaiian rolls, despite their popularity, are not vegan-friendly so let's find out how to check if your bread is plant-based.
In the truest sense, bread should only contain four ingredients such as water, flour, yeast, and salt. These don't contain animal products, which makes them vegan. However, when bakers add milk, butter, eggs, or any form of animal-sourced sweeteners, fats, and flavoring, that's non-vegan.
Obviously, animals must be slaughtered to produce them, and that's not how veganism works.
First, go to the ingredients before adding them to the cart. If they contain gelatin, which Hawaiian rolls have, it means one thing, it's not for you. You also need to watch out for dairy products such as butter, milk, yogurt, cheese, cream, custard, and fermented milk, among others, because they are animal-sourced.
But nowadays, we have many vegan alternatives for those ingredients, including mozzarella, soy milk, and more.
And one more thing, if you ever find mono and diglycerides and lecithin in the ingredients, you have to ensure that they weren't sourced from egg yolks and animal fat. These are emulsifiers that are usually extracted from soybeans, but not all the time.
Our suggestion is to avoid bread brands that have these ingredients unless the label says it's certified vegan.
What Types of Bread Are Vegan?
Yes, it's understood that we can't get bread off our dining because, somehow, it's one of the classic comfort food that we have at home. But if you want peace of mind, these types of bread can help you fight against your guilty pleasure.
Just a piece of advice, ciabatta bread is worth a try!
Baguette. French baguettes are a long, thin bread that has been overly popular all over the world and also a vegan favorite. Did you know that they were a threat to Italians in the '80s, which pushed them to make their own ciabatta bread?
Ciabatta. Literally means "slipper" in Italian, ciabatta bread made huge waves in the 1980s when a baker got worried about the rise of popularity among French baguettes that endangered their businesses. It's flat, elongated, that shapes a slipper with a crispy crust and moist interior.
Pita Bread. This flatbread originated in the Middle East, is made out of wheat flour, and is considered vegan. It's best served with your salad and veggies!
Focaccia. Have you heard about pizza bianca? Yeah, that's focaccia. It's an Italian flat-leavened bread that's similar to pizza. It's topped with herbs, and olive oil is used as its source of fat.
Sourdough. It's a fermented bread made with flour, salt, and water. With sourdough bread, you can make avocado and tomato sandwiches, veggie salad sandwiches, eggplant with peppers, and bean sandwiches.
Kosher Bread. This is one of the Jewish staple food that doesn't include dairy products to make way of meat for toppings. Other bakers, though, exclude eggs or meat from making it. Kosher bread should only be made from flour, yeast, water, and salt, which makes it vegan.
Ezekiel Bread. Now here's a type of sprouted bread made from grains and legumes. It's packed with protein and vitamins, which makes it one of the healthiest bread you can find.
The Bottom Line
It's not just about the diet. Veganism is also about caring for the environment and animals in their natural habitat. Mostly, vegans are too conscious even with some plant-based products due to their production. Some products leave too much impact on the environment, which makes vegans think about its cause and effect.
Food is extremely important, and we can't just ignore its impact on nature, especially when the slaughtering of animals is involved. While Hawaiian rolls can be either vegan or non-vegan, checking the ingredients makes the real deal. The thing is, there are a plethora of vegan bread options out there that we can include in our diet.
To conclude, Hawaiian rolls are traditionally vegan. But some bakers use animal-sourced ingredients to make this popular Portuguese sweet bread, which makes it non-vegan. So you only need to check the ingredients first on the label to ensure that you are not crossing the lines.
Better yet, make Hawaiian rolls at home when it's difficult for you to find vegan alternatives. Remember, homemade is a great option for vegans like you!