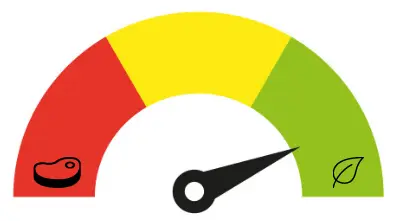 If you have been following a vegan diet for some time, you might have realized that it's challenging to find both completely vegan snacks and meals. However, the Ore-Ida company has simplified things for you. Have you been wondering whether Ore-Ida Tater Tots are vegan?
Ore-Ida Tater Tots are vegan, gluten-free, and, most importantly, nuts and peanuts-free. Moreover, the finest potatoes in America are used to make the vegan Tater Tots by Ore-Ida.
Ore-Ida rose to international fame by inventing Tater Tot Potatoes. Unlike other prominent brands, the Tater Tots provided by Ore-Ida rarely have any chance of cross-contamination and are safe for consumption. The ingredients used in the manufacturing of Ore-Ida Tater Tots are not associated with animal cruelty.
However, before we look at the ingredients used in the Ore-Ida Tater Tots, let us go through a short history of the company to get an insight into their way of working.
Ore-Ida Company
Ore-Ida is one of the most prominent and trusted potato food item companies in America. The company name Ore-Ida combines the words 'Oregon' and 'Idaho' as they have the best potato farms in the Pacific Northwest.
Most importantly, the Ore-Ida company believes in ensuring that all of their food items ranging from Tater Tots, French Fries, Hash Browns, and other frozen items, are cruelty-free.
Now that you're aware of the values held by the Ore-Ida company, let us move back to the question – are Ore-Ida Tater Tots vegan?
Types of Ore-Ida Tater Tots
In simpler words, Tater Tots are potato nuggets made up of shredded or minced potatoes and seasoned accordingly. Being in the business for more than 60 years, Ore-Ida provides a wide range of Tater Tots ranging from Classic and Extra-Crispy to Flavored and Microwavable.
To help you select the best type of vegan Ore-Ida Tater Tots, we have listed below the multiple kinds of Tater Tots provided by Ore-Ida:
Golden Tater Tots
Mini Tater Tots
Extra Crispy Tater Tots
Onion Tater Tots
Golden Crispy Crowns
Ready in 5 Extra Crispy Crowns
Ingredient List
To make the delicious vegan Tater Tots, Ore-Ida uses a selective number of ingredients. The following are the eight ingredients commonly used in making the wide range of Ore-Ida Tater Tots.
Potatoes
Potatoes are the main element of the Ore-Ida Tater Totes, which are nuggets seasoned with different flavors. Therefore, the Ore-Ida company makes sure to use the best, high-quality potatoes available all across America.
The company owns potato farms in the Northwest Pacific region, known for producing the finest potatoes in America. The potatoes used in the Ore-Ida Totes are thoroughly cleansed and full of nutrients, making them stand out from other potato nuggets.
Vegetable Oil
The vegetable oil used by Ore-Ida to make their Tater Tots is a blend of Soybean and Cottonseed oils, making it safe for vegan as well as non-vegan people to consume. Both oils are full of nutrients and cruelty-free, making the Ore-Ida Tater Tots a sustainable and healthy choice.
Soybean Oil is rich in fat which is healthy for the heart. Moreover, it also strengthens the bones and improves the overall health of the skin. At the same time, cottonseed oil is known for lowering bad cholesterol by increasing the good cholesterol in the body.
Onion
Potatoes might be the hero ingredient, but onions also play an essential role in the Ore-Ida Tater Tots flavors. The use of onions adds an extra layer of flavor without overpowering or overshadowing the potatoes.
Onions are used in multiple forms and ways in the Ore-Ida Tater Tots, depending on their type and flavor. For example, in the Golden Tater Tots, onions are used in their dehydrated form. In Onion Tater Tots, granulated onion is also used along with the dehydrated green onion.
Salt
Salt is the main component of any dish, as it's a flavor enhancer. Using salt in the Ore-Ida Tater Tots enhances the natural flavor of the potatoes and eliminates the need to include any additional artificial flavor.
Yellow Corn Flour
Corn flour plays a vital role in making Ore-Ida Tater Totes as it's used to bind the minced potatoes together with other elements. Moreover, the yellow color of cornflour helps it get along with the natural color of the potatoes.
Corn flour is also used to thicken soups, stews, and sauces while reducing gluten in cakes, cookies, and pastries. Moreover, cornflour also contains iron, potassium, magnesium, vitamin B, and other nutrients.
Dextrose
Instead of adding natural sugar to their Tater Tots, the Ore-Ida company adds dextrose to it. Dextrose or glucose syrup can substitute sugar in baked food items such as nuggets, biscuits, bread, and doughnuts.
However, dextrose should be used in a limited quantity as it affects the texture of the dough by making it more tender.
Sodium Acid Pyrophosphate (SAPP)
Sodium acid pyrophosphate (SAPP) is a common name in the food processing industry. It is even known as disodium pyrophosphate. It is used in the Ore-Ida Tater Tots to retain its natural color and adjust the pH levels.
One of the essential reasons behind adding SAPP in Ore-Ida Tater Totes is that it would improve its ability to hold water and prevent the Tater Tots are nuggets from getting soggy.
Sodium Acid Sulfate
Both sodium acid sulfate and SAPP serve a similar purpose of maintaining the pH level in processed foods. However, sodium acid sulfate plays an additional role in reducing sweetness and sodium, which improves food safety and preservation.
Natural Flavoring
Ore-Ida has mentioned natural flavoring in its list of ingredients used to make its famous Tater Totes. However, the source of the natural flavors is still unknown.
The sources of natural flavor can range anywhere from plant extracts and components to animal extracts. However, despite the non-confirmation of natural sources, the Ore-Ida Tater Tots are considered vegan and gluten-free.
Moreover, since the Ore-Ida Tater Tots don't include nuts or peanuts, they can be enjoyed by people having peanut allergies.
Are Ore-Ida Tater Tots Healthy?
The Tater Tots by Ore-Ida are considered a great option if you want to have a snack. However, the Tater Tots are not considered a 'healthy' snack because they include a high amount of fat and minimal protein.
According to Nutrition Facts mentioned on the site of Ore-Ida, its regular serving size includes approximately seven pieces of Tater Tots that amount to a total of 130 calories with 70 Calories from fat.
To break it down further, each serving contains a fat level of 12%, out of which 8% is saturated fat. When the fat level is compared to the 2% protein and iron levels, the Ore-Ida Tater Tots are considered unhealthy.
Energy Density
Another essential factor that can be used to determine the healthiness of Ore-Ida Tater Totes is its energy density and fiber content.
A regular serving of 84g of Ore-Ida Tater Tots includes approximately 8% or 2g of dietary fiber, which is not a high amount. Since food with low fiber or water content has low energy density, you feel full after eating only a couple of bites.
However, Ore-Ida Tater Tots also seem to have extremely high-fat levels and are considered a food item with an overall high energy density, making you consume more calories in less time and bites.
Can You Make Ore-Ida Tater Tots a Part of a Healthy Diet?
Yes, you can make any food item a part of your healthy and nutritious diet by controlling its portion and serving size. For example, instead of eating Tater Tots alone during snack time, eat salad, low-fat salad dressing, or any other dish with low energy density.
Also, if you don't wish to have salad for snacks, you can steam some green vegetables such as broccoli, green beans, and other vegetables that don't have starch. You can eat the vegetables first while saving the delicious Ore-Ida Tater Tots for the last.
The combination of high and low-energy-density food items would allow you to balance the level of nutrients, and you'd be able to enjoy your Tate Tots without any guilt of messing up your healthy diet.
Wrapping Up
The Ore-Ida Tater Tots are mainly potato nuggets and are considered vegan except for the doubt surrounding the sources of natural flavors.
Ore-Ida's ingredients used in the different types of Tater Tots are the same except for various forms of onion. Moreover, the use of high-quality potatoes in the Ore-Ida Tater Totes makes it stand out from the other Tater Tot brands.
However, Tater Tots might not be the primary choice for you if you like to follow a healthy diet strictly. The high-fat level makes it a low-energy food that would tempt you into eating more calories in much less time.
At the same time, you can convert the Ore-Ida Tater Tots into a healthy diet option by eating it alongside salads and green, leafy vegetables in a limited portions.