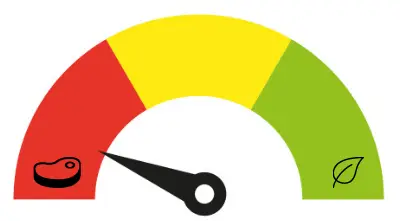 In its simplest form, wine is vegan because it is derived mainly from grapes. Other wineries, however, incorporate animal products as additives. Several wineries designate their products as vegan or non-vegan.
Unfortunately, we've got bad news for you. Despite being affordable and widely accessible, the majority of Barefoot Wines were filtered with animal protein and gelatin.
Here in this article, we'll talk about Barefoot Wine and provide you with some other vegan wine alternatives you can try instead.
What Is Barefoot Wine? A Little Bit Of History
The company of barefoot wine is a California-based creative wine manufacturer that offers a wide range of value-driven white, red, and sparkling wines. The California vintner is continually growing and expanding markets across the world.
The title of this wine line is derived from the physical smashing of grapes through barefoot stomping.
Even though the first wine was produced during the 1960s, the firm was renamed "Barefoot Cellars" in 1986 and launched the first-ever batches of Cabernet Sauvignon and Sauvignon Blanc.
With their quirky marketing and low prices, wine enthusiasts can never get enough of such California wines, and demand skyrocketed. Presently, the vineyard provides over 30 wines in still, sweet, rose, dry, and sparkling varieties.
Barefoot wines are available in Canada, Asia, Europe, and the United States.
What Is Barefoot Wine Made Of?
Barefoot wines are made with Barefoot Moscato. Moscato is a sparkling and sweet rose or white wine with such a low alcohol concentration it complements sweets and snacks beautifully. Moscatos are manufactured from the Muscat grape, which can also be used to make raisins, and often have tastes of orange blossom, sweet peach, and nectarine.
Why Is Barefoot Wine Non-Vegan?
Barefoot Wine is processed using numerous fine agents throughout the process of making the wine. The majority of these substances are derived from animals, such as:
10 Best Vegan Wines
Vegan-friendly wine is a type of wine that includes no animal ingredients. Alternatively, the particles in this wine settle slowly or with fining agents, including bentonite or pea protein, a type of clay.
Don't give up just yet because Barefoot Wines are not suitable for your vegan diet. Here in this section, we'll offer you the finest and most popular vegan wines you can try instead.
Barossa Viognier 2017
If you are into chardonnay, we suspect you'll enjoy this incredibly simple Viognier from Australia's famous Barossa area. The fragrant peach on the scent and a fresh and spicy finish make this lovely soft light a delight to sip. It's fascinating enough just to drink by itself, but that also goes very well in various spicy meals. Almost half of M&S's wine selection is now vegan-friendly.
San Leo Brut NV Glera Italian Prosecco
Waitrose includes approximately 700 vegan-friendly wines in its selection, so you're sure to discover a vegan vino you like. Whenever you need some assistance cutting down your options, we recommend the chain's finest prosecco. Drink it alone or add some fruit juice for such an easy aperitif. Fruity and fresh with a moderate and smooth fizz. When you're late for a celebration, you'll be able to comfortably go for this amazing bottle.
Foxglove Chardonnay
Is it any surprise that we chose a chardonnay for such a round-up from California, which has a thriving vegan dining scene? Foxglove, created by the well-known Varner siblings, features bright citrus flavors with just a rich, lingering finish. To bring out the finer nuances of this beautiful wine, pair it with caramelized sweet potato or butternut squash, and end with a big handful of roasted almonds.
Vinalba Malbec Bonarda
Anticipate a cherry, flowery flavor and a creamy, satiny finish that is seamless and harmonized. To get the most out of best-selling Argentinian, we advise letting it rest for 30 minutes before serving if you do have the chance or can bear to wait that long. Majestic has organized its vegan products with each other to make lives easier.
Taste The Difference Beaujolais-Villages Coteaux Granitiques
Sainsbury's has more than 245 vegan-friendly wines, prominently labeled as such. These Taste the Difference wines produced by Mont Brouilly are lightweight enough to drink at lunch and overflowing with rich red berries. A flexible red that may be served gently chilled, we enjoy it spilled over berries or any berry-based sweets for a unique twist.
LIV Vinho Verde Rosé
This dry rosé, light from Portugal, is wonderful with a summery salad, a nose full of fresh herbs, and a delightful freshness that takes you to the seashore. This family-run vineyard's proprietors engage in little interference, enabling the surrounding scenery and environment to define how the finished bottle tastes.
Grüner Veltliner
This little vineyard in Austria is operated by a wife-and-husband pair, producing this remarkably white wine that zings with flavor. One of Roberson's best-selling wines anticipates clear apple, a mild peppery flavor on the aroma, and a moderate body. This carefully tuned wine works well with an aperitif and goes well with ripe avocado, artichokes, and gently cooked asparagus.
Aldi Organic Prosecco
Vegans will appreciate this natural Italian sparkling for its eco-friendliness and extra-dry, award-winning flavor composition. It is produced by a family-run winery that follows a natural method of wine production, avoiding chemicals and selecting grapes by hand. On the smell, expect crisp pear and green apple, accompanied by a sweet honeycomb. It is a great-value fall that checks many boxes since it uses sustainable power wherever feasible throughout manufacture.
Thomson & Scott Skinny Brut NV
Amanda Thomson, the founder, and the chairman, did grow up on a vegan, sugar-free lifestyle and, inspired by her passion for champagne, established a line of "thin" fortified wines. This elite cuvée employs a combination of chardonnay and pinot noir grapes and has sugar of less than 0.1 g per liter, and has only 60 calories in each glass. The end product is a sophisticated, fragrant zing with a nutty aftertaste.
Fento Wines La Liebre Y La Tortuga
Despite being interpreted as "the hare and the tortoise," this vegan-friendly wine includes neither. This Albarino, made near the Portuguese-Spanish border, seems to have all the features you'd anticipate from such an Albarino – fresh zest, bright aromatic herbs, citrus, and reasonably priced. A fresh white that is ready to drink right now.
Vegan Wine Brands You Can Order Online
Is Wine Good For You?
Some wines provide many health benefits. Drinking wine with an alcohol concentration of roughly 12% to 15% is generally deemed healthy and can help avoid various ailments.
Nonetheless, despite all the advantages, wine drinking must be kept to a minimum. Nevertheless, the distinction between reasonable and excessive intake is small, and some people muddle it.
These are among the advantages of drinking a reasonable amount of wine daily:
Contains Antioxidants
Antioxidants found in darker grapes include:
Epicatechin
Catechin
Proanthocyanidins
Resveratrol
Helps To Reduce Cholesterol
Wines have been shown to lower cholesterol levels in the blood.
Good For Your Heart
Wine may not only decrease cholesterol levels in the blood, but it could also enhance heart health. It's because most wines contain polyphenols, antioxidants that make capillaries flexible and inhibit blood clotting.
Nevertheless, as previously said, wine should be used in moderation since overconsumption can lead to various illnesses.
Helps Reduce Blood Pressure
Resveratrol, a natural chemical in the grapes' skin, could help diabetics regulate their blood sugar levels. Resveratrol has also been shown to lower cholesterol levels and blood pressure.
Final Words
Despite being classic and inexpensive, Barefoot Wines are unfortunately not suitable for vegans. However, you don't have to give up drinking wine for this reason. There are still a lot of other brands to try that can cater to your vegan preferences.