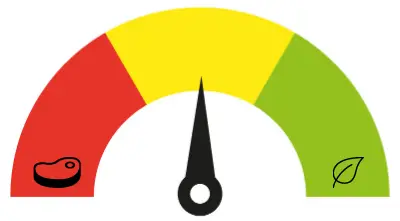 Is Lemonade Vegan?
Lemonade is fresh, made with sugar, and is usually considered a vegan drink. The lemonade you buy from stores sometimes might contain honey, which is a problem for vegans.
The artificial lemonade might also contain a stabilizer with coloring made up of fish gelatin. The color can also be a problem for vegans because artificial colors are sometimes made up of non-vegan sources. If it contains vitamins such as vitamin D, vegans should avoid the drink because vitamin D comes from lanolin. That is precisely why Cheerios are not vegan. Thus, if you want 100% vegan lemonade, you should better make it yourself.
How to Make Raw Vegan Lemonade
Are you craving a lemonade but not sure how to make a raw vegan one? What's there to worry about when we're here? Here's a little guide on how you should get yourself a vegan lemonade.
Firstly take out the juice of lemons, and if you like having pulp in your lemonade, you can pick out the seeds. But if you do not prefer a pulpy lemonade, you will have to strain the lemon juice to get rid of the extra pulp. Once your juice is all set, you will need some water and agave nectar.
If you want your lemonade sparkling, you will need to add sparkling water to your drink instead of regular water. The color of your lemonade will be affected by the agave nectar and in what color you're using the agave nectar. There's agave nectar in the color-rich amber, which gives your lemonade a warm amber color.
Mix it together: the agave nectar, lemon juice, and water. And here, your vegan lemonade is ready! You can now fill your glass with many ice cubes, making your lemonade taste extra fresh.
Why Lemons Are Not Always Vegan
Lemons are not always vegan. Yes, you read that right! People who strictly follow the plant-based diet and are 100% vegan might want to add lemon or a slice of lemon to their respective drinks as they are not always vegan. Other fruits and lemons are waxed to keep the freshness of their appearance intact. The wax contains shellac, an animal-derived product made up of resin secreted by female lac bugs. This process makes lemons a product unsuitable for vegans.
But at the same time, there are fruit waxes like polyethylene wax, which are quite suitable for a plant-based diet. However, if you are a strict vegan, you must consider asking the owners of restaurants and grocery stores about the wax tube used on the product. Or you can purchase fruits and vegetables that are not waxed.
The restaurant owner should also be responsible for letting their customers know what kind of product they are buying to make the process relatively easy.
The vegan-friendly property of your drink depends on the sweetener. Sometimes sugar is bleached with charcoal made of animal bones and is not vegan. The other ingredient that can make your drink non-vegan is honey, which comes from bees. Nothing that is made with animal-driven products or comes from animals is vegan. Corn syrup lemonade is most likely vegan, as well as those with stevia.
What Does Lemonade Taste Like
Lemonade is the go-to drink for summer. It has a sweet and sour taste, which is highly refreshing and is not "just for kids." It is a lemon-flavored beverage. Lemonade can be found worldwide, especially in North America and South Asia. It is a drink that can easily be made at home by using three simple ingredients: water, a sweetener (honey, maple syrup, or cane sugar), and lemon juice.
A carbonated drink and clear lemonade are standard in the United Kingdom and Australia. Despite having differences in ingredients and drinks in each country, it is known as lemonade.
Brands of Lemonade
There are a variety of brands that offer lemonade in the market. Some of them are listed below:
Arizona Vitamin C Fortified
Harney & Sons
Italian Volcano
Minute Maid
Nantucket Nectars
Natalie's Hand Crafted
Newman's Own
Odwalla
Purity Organic
Santa Cruz Organic
Simply Lemonade
Snapple
Sweet Leaf
Trader Joe's Original with Pulp (refrigerated)
Trader Joe's Organic
Tropicana
Turkey Hill
Whole Foods 365 Organic
The powered mixes and frozen concentrate are not included. The brands mentioned above are re-tested according to the criteria given below.
Criteria
Sharp Sour Taste
A pleasant, balanced sour taste makes lemonade tasty. Bright sour acid is extremely important in making the lemonade refreshing and energizing.
Fresh Flavor of Lemon
Other criteria according to which lemonades should be ranked are their refreshing flavor. A perfect lemonade must taste like some fresh lemons are squeezed into it. It should not taste like lemon extract, oil, or any chemical.
Sweetness
An ideal lemonade must taste very balanced in terms of sweetness. It must contain enough sweetness that its sour lemon flavor can be balanced.
Results
Talking about the results, many tasters tasted the drinks. They also tasted all the brands mentioned. They sipped, sugar-buzzed and lip puckered, and none were to the point. Even the highest ranking we have in store for these brands' lemonade is 5.5 out of 10!
Among the 18 brands mentioned above, let's talk about three of the people's favorite brands:
Simply Lemonade
Simply Lemonade got a rating of 5.5 puts of 10 from several tasters. This lemonade won over many people's hearts with its fantastic taste. It has that perfect amount of tartness required in every balanced (flavor-wise) and tasty lemonade.
Its tartness was its very quality, making people rate this lemonade relatively higher than other brands. But it tasted a bit artificial, and the lemonade of this brand tasted more like lime juice than lemonade.
Minute Maid
Minute maid got 5 out of 10 from the testers, mainly because of how well-balanced it tasted. This lemonade's tartness is almost perfect, and the best thing about it is that it tastes and smells like lemon. However, some of the tasters have found it a bit too sweet.
Natalie's Hand Crafted
This brand is not likable but sweet and doesn't taste fresh. Although it still got a pretty nice rating of 5 out of 10.
Newman's Own
The tasters found the lemonade of this brand pretty bland. Others, on the other hand, appreciated how well-balanced the lemonade was. The tart and sweet are just the right amount in the drink. It tastes refreshing but is a bit limey.
Wrap Up
Before getting your hands on any lemonade or lemons, kindly ensure you're aware of all its ingredients. Make sure to ask the owners of restaurants if you're getting a 100% vegan drink. Even if you're getting a lemon from a store, make sure to ask the people working there if it has any sort of animal-driven product over it. If you're unsure and have doubts, you can easily make this drink at home.