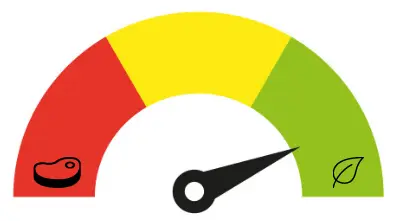 Modelo Chelada, alongside other Grupo Modelo beers, doesn't contain any animal-sourced ingredients.
How do you spend your Saturday Netflix night? Beer and popcorn? Beer and salad? Or just beer?
Well, if you were to ask me, I'd say beer. It doesn't matter to me if I have something else to pair with my Mexican special beer Modelo Chelada.
Luckily, Modelo Chelada is vegan-friendly, and one of its key ingredients is a barley malt, alongside non-malted cereals and hops. Modelo Chelada includes classic, authentic flavors of salt, tomato, and lime.
If you're on the lookout for fine, vegan-friendly beers, look no further. Modelo Chelada is definitely worth the gulp!
Grupo Modelo, Creating Connections and Memorable Experiences
Spanish Basque immigrant Félix Aramburuzabala Lazcano-Iturburu with his friend Pablo Díez Fernández started Grupo Modelo in 1925. A few years later, the Mexican brewing company introduced more brands and built more brewing plants in Mexico.
It was in 1966 when Grupo Modelo introduced Modelo Especial to the market. It was its first canned beer, and in the later years, the company added more flavors and brands, including Modelo Chelada.
Grupo Modelo produces brands that are exclusive to the Mexican market despite its global reach. In Mexico, the company also has the exclusive rights to import and distribute beer brewed by American Brewing Company Anheuser-Busch.
Grupo Modelo also imports the Danish beer Carlsberg, as well as the Chinese Tsingtao Brewery brand. Its brands are exported throughout the world, including Corona, Pacifico, and Modelo.
Grupo Modelo trademarks the poppy flowers in its marketing.
Modelo Chelada Is Vegan-Friendly
For years, there have been several calls for brewing companies to go vegan when it comes to producing alcoholic beverages. Luckily, Grupo Modelo produces booze that doesn't involve any animal-sourced ingredients.
According to BeVeg, an American law firm that certifies vegan products, all of Grupo Modelo's beer, including Modelo Chelada and Modelo Negra are vegan-friendly. On its website, Grupo Modelo also confirmed that they don't use animal products to brew their beer. This is definitely great news for all vegans who love beer but can't find a good one that's ethical and sustainable.
For what it's worth, let's check Modelo Chelada's ingredients:
Water
Barley Malt
Non-Malted Cereals
Hops
Natural and Artificial Flavors
Artificial Sweeteners
Certified Colors
I've tried this many times, and I can attest to its delicious, taste of faint lime that neutralizes the beer's malty taste. It would smell like tomatoes as soon as you open the can, and because I do love Bloody Mary, Modelo Chelada does the same thing to my senses.
Let's go back to the ingredients. Looking at them, you can tell that Modelo Chelada is vegan-friendly except when you wanna contest the natural and artificial flavors. Let's see.
According to the FDA, natural flavors can either derive from meat, poultry, fish, vegetables, fruits, and plants. However, most natural flavors used by a majority of food and beverage manufacturers are plant-based.
So, are natural flavors safe for vegans? My answer is yes unless you're a little picky about natural flavors.
What Is Chelada?
Modelo Chelada is inspired by Mexico's classic michelada beer recipes that include tomato, salt, and lime juice. The term "Chelada" is slang for the Spanish word "Michelada," colloquially "mi chela helada" meaning "my cold beer."
Chelada belongs to the Cerveza Preparada category, meaning "prepared beer" where juice extracts, spices, and sauces are mixed with beer. This creates a beer cocktail similar to Bloody Mary except that a Chelada is prepared with Mexican beer instead of vodka.
So, just like Bloody Mary, Chelada can be made by using different ingredients. This includes hot sauces, peppercorns, horseradish, pickled veggies, lemons and limes, salted rims, carrot and celery sticks, Worcestershire sauce, and sometimes shrimp.
Okay, that's wild. But I'll forego the shrimp and Worcestershire sauce unless the latter has a vegan version.
Modelo Chelada Varieties
Modelo Chelada has different varieties that are as strong as other brands of Grupo Modelo. If you're curious about them, check these flavors below.
Modelo Chelada Especial

This is Grupo Modelo's classic michelada-style beer made with tomato, salt, lime, and beer.

Modelo Chelada Tamarindo Picante

Here's another taste of Grupo Modelo's authentic Cerveza Preparada made with the same classic ingredients with the addition of tamarind and chipotle. The balance of sweet and spicy tones is definitely a taste of heaven!

Modelo Chelada Limón y Sal

This is Grupo Modelo's first non-tomato-based Chelada bringing the authentic Mexican Chelada recipe. It was made available to the public in March 2019. Made with lime and salt, it definitely gives a fresh twist to the classic Modelo Chelada.

Modelo Chelada Pina Picante

Made with the sweetness of pineapple, floral tones of spices, and Mexican beer.

Modelo Chelada Mango y Chile

Chiles, mangoes, and Mexican beer are what make this flavor taste sweet and spicy.
Modelo Chelada Nutritional Facts
Great beer comes with calories too. Well, everything that we eat and drink, I'd say. And when it comes to Modelo Chelada beers, the calories, especially the sodium content are quite big just like any other flavored-beer brand.
Here's what you can get from a 24-ounce serving of Modelo Chelada.
Modelo Chelada Especial

Calories: 290
Carbs: 35.4 g
Protein: 3.2 g
% Alcohol By Volume (ABV): 3.5%
Sodium: 880 mg
Potassium: 490 mg

Modelo Chelada Tamarindo Picante

Carbs: 36.2 g
Protein: 2.6 g
% Alcohol By Volume (ABV): 3.2%
Sodium: 1,000 mg
Potassium: 1130 mg
Modelo Chelada beers aren't measured by how much gluten is present in each product. But the company ensured that their beers are not gluten-free. So, you may have to reconsider it if you have severe celiac disease.
Additionally, all Grupo Modelo products have at least six months of shelf life. You can store your Modelo products in a cool, dry, and dark place, which is away from bright light. Try not to store at a room temperature that goes beyond 59°F and less than 53°F.
Grupo Modelo Brands
Grupo Modelo has been in the global market since the release of its different brands that are authenticated in Mexico. This includes Modelo Chelada which has been one of booze lovers' favorite michelada beers that promotes the classic taste of Mexican beer.
You can check these brands everywhere in the world.
Corona Extra
Victoria
Modelo Especial
Negra Modelo
Bud Light
Barrilito
Stella Artois
Michelob Ultra
Montejo
Budweiser
León
Corona Light
Corona Ambar
Corona Ligera
Modelo Noche Especial
Modelo Trigo
Vicky Chelada
Vicky Chamoy
Corona Cero
Modelo Ambar
Pacifico Light
Pacifico Suave
Pacifico Clara
Estrella
Busch Light
Guinness
Tijuana Guera
Tijuana Morena
Victoria Ligera 1.8
Bocanegra Dunkel
Bocanegra Pilsener
Cucapa Oscura
Cucapa Border
Cucapa Kolsch
Hoegaarden
S.Pellegrino
Nestlé
Perrier
Sta. Maria
Ingredients To Lookout For When Drinking Your Booze
For vegans, it's important that we also check what includes the booze we drink apart from the food that we eat. While food is easier to check when it comes to its ingredients, booze can be a little complicated.
But if you check the label, you'll also find out unless general terms are used. So, to help you out with your booze adventure, here are the culprits of several alcoholic beverages.
I say culprits because they're the reason why a beverage becomes non-vegan.
Casein. A protein found in cow's milk, 80% of it is casein, which is also the main ingredient in making cheese.
Isinglass. It's a form of collagen derived from the dried swim bladders of fishes, especially cods and sturgeons. This is the most widely used in making beer and wine, as well as jellies, glue, and more.
Gelatin. This one is sourced from the tendons, skin, and bones of pigs, cows, and other animals. As soon as they're boiled, they become colorless, flavorless, and rubbery when moist. However, there is a vegan-friendly version of gelatin called agar-agar, which is derived from a kind of seaweed. Some vegan food manufacturers use this to complete the vegan-friendly ingredients.
Egg White. Other brewing companies also use egg white in filtering fermented beverages.
Animal Blood. As much as I don't want to include this, well, I have to. Yes, animal blood is sometimes used in filtering fermented drinks.
Chitin. This is derived from crustacean shells and other insects to filter fermented beverages.
Thinking about these poor animals being slaughtered just to produce quality drinks doesn't sound tempting to me… at all. As a vegan, you know the drill.
Most beers though are vegan-friendly, at least, in their simplest forms. Beer only becomes non-vegan when milk or any other animal-sourced ingredients I mentioned above are involved.
So, make sure to check the labels before purchasing your booze.
The Bottom Line
Modelo Chelada is vegan-friendly alongside its other sister brands by Grupo Modelo. This makes them safe for vegans to consume although moderation is highly recommended due to their calories and high sodium content.
Booze is a great company, especially when you're done with a backbreaking week or simply a night of chill and relaxation. But always check the labels because excessive intake doesn't just give you lots of calories and sodium, it also gives you a headache the next morning.