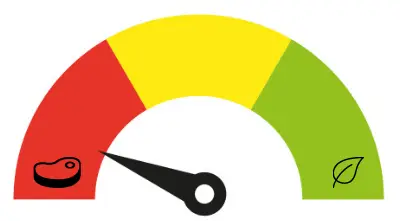 Are Flintstones Vitamins Vegan?
Children have their own favorite vitamins, and even parents, choose the best ones for kids. Many of us have been introduced to Flintstones Vitamins, one of the most popular drug products for kids since the '60s. These chewable multivitamins have been the parents' go-to vitamins for their children, and there's no doubt, it's been a huge success.
Do you know Fred Flintstone? I guess everyone does. He is one of the notable characters in the sitcom The Flintstones. But before that, you should know that Flintstones Vitamins are rich in calcium, iron, and vitamins D, C, and B1, among others. This is why it's one of the most successful kid-friendly drug products in history.
For most vegan parents, it can be a little tricky, especially when you are starting to introduce veganism to your children at a young age. But on this topic, we will provide you with all the health benefits and why Flintstones Vitamins are not vegan-friendly.
What Are Flintstones Vitamins?
Flintstones Vitamins come in six different variations, including Plus Immunity Support, Plus Bone Building Support, Complete, Iron, Plus Omega-3 DHA, and My First Flintstones. These are supplemental multivitamins for kids, based on the popular American animated sitcom, The Flintstones. Each vitamin is shaped in the sitcom's characters such as Wilma, Fred, Pebbles, Betty, Barney, Bamm-Bamm Rubble, The Great Gazoo, and Dino.
The Betty Rubble shape was not included in the lineup until 1995 in replacement of the Flintstone car. Flintstones Vitamins date back to 1968 when Miles Laboratories, which was later acquired by Bayer, introduced the chewable, candy-like taste vitamins to the public. Flintstones Complete is a kid-favorite as it comes in three different forms such as chewable, gummy, and sour gummy.
What Are the Health Benefits of Flintstones Vitamins?
Flintstones Vitamins are fruit-flavored multivitamin tablets that are still on the shelves to this date. Despite its non-vegan ingredient called gelatin, Flintstones Vitamins are packed with vitamins and minerals that help kids ready for their daily activities. For guidance, check out these benefits below.
Flintstones Plus Immunity Support. This contains 250 mg of Vitamin C, which exceeds the recommended dietary allowance for kids. However, it's still below the tolerable upper intake levels for children. Experts suggest not having the kids take more than one tablet a day to avoid adverse effects, including kidney stones, constipation, and diarrhea.
Flintstones Complete. This is specially designed for children two years of age and above as it comes in three forms, including chewable, gummy, and sour gummy. It offers high supplementation of vitamins D and E, iodine, and iron, which is great for kids who don't have enough sunlight exposure. The chewable form though has higher amounts of vitamins and minerals compared to the gummy version.
Flintstones with Iron. This contains 75% of iron, which meets the Daily Value recommended for kids over two years of age.
Flintstones Plus Omega-3 DHA. Docosahexaenoic acid (DHA) is a type of Omega-3 fat, which is present in this variation. This helps reduce the risk of heart disease, and ADHD, among others.
Flintstones Plus Bone Building Support. This is rich in calcium that helps build strong teeth and bones. It's also great for the eyes and is rich in vitamins A, C, and E.
My First Flintstones. Here's another variety of Flintstones Vitamins that are recommended by pediatricians. It offers 10 essential vitamins for children's long-term growth and development.
What Makes Flintstones Vitamins Non-Vegan?
Now here's the challenging part. How do you know if the vitamins you choose for your children are vegan-friendly? I mean, at least that's one of the most important things to check when you are starting to introduce veganism to your kids at home. Flintstones Vitamins, for instance, are rich in vitamins and minerals that are healthy for kids.
Bayer, the company that acquired Miles Laboratories has said that although they have the policy to use non-animal sourced ingredients when technically feasible, all of their multivitamin products contain gelatin. It is worthy to note that gelatin is derived from either beef, pork, or a combination of both.
Gelatin is a common food ingredient derived from collagen, which is animal-derived. It is obtained by boiling ligaments, bones, tendons, and skin with water. Then it becomes rubbery when wet or moist, and brittle when dry. Gelatin is commonly used on cakes, ice cream, gelatin desserts, yogurt, marshmallows, vitamin capsules such as Flintstones Vitamins, and even on cosmetics, and beauty products.
But here's good news. There is a type of gelatin called "agar-agar" that is marketed as gelatin. It is sourced from a type of seaweed, which makes it vegan. Unfortunately, Flintstones Vitamins contain mainly non-vegan gelatin.
Best Vegan Replacement for Flintstones Vitamins
As vegan parents, you would want to serve a plant-based diet to your kids. This includes drinks, vitamins, and other medications. Flintstones Vitamins have been such a hit that no parent wouldn't want to get for their children.
But you've learned that Flintstones Vitamins aren't vegan-friendly. So, here's a comprehensive list of the best vegan vitamins for kids that you can't say no to. Take note that this is just according to our research and that you still have to see a doctor for further recommendations.
Vitabiotics Wellkid Peppa Pig Multi-Vits. With one of your kid's favorite cartoon characters Peppa Pig on its label, this contains specially formulated vitamins for children aged three to seven. It comes in a natural strawberry flavor that your kids will love.
Nordic Nutraceuticals OmniVegan MultiKids. This is packed with a comprehensive 100% vegan multivitamin, with 22 minerals, vitamins, and antioxidants, among others. It contains no artificial sweeteners, it's lactose-free and gluten-free. It helps boost your kid's immune system, and growth builds strong bones and great cognitive development.
Chewwies Go Strong Multivitamin. Here's gelatine, sugar, lactose, gluten, and soy-free chewable vitamins that are safe for kids with allergies. It's cruelty-free and is also great for Halal diets. It's great for children three years and above, including adults.
Vegums Multivitamin and Mineral. When we talk about vegan supplement gummies, Vegums didn't disappoint. With their eco-friendly packaging, the gummy bears are great for children aged three, and even adults. This also offers natural strawberry flavor, and most of all, 100% vegan. Rejoice!
Nutrigen Vegy Syrup. Here's a heaven-sent vitamin for your children who don't get excited with vegetables. With seven vegetable extracts and 12 vitamins and minerals, this comes in syrup with a tasty pomegranate flavor.
MaryRuth's Vegan Kids Multivitamin Gummies. While gelatin is common in vitamins, MaryRuth uses pectin for these gummies to make them vegan. Pectin is a unique soluble fiber found in vegetables and fruits. It contains no artificial colors or flavors and uses organic and plant-based ingredients.
ChildLife Essentials Multi-Vitamin and Mineral. Here's a syrup for kids that offers a complete range of vitamins and minerals including choline, iodine, and vitamins D and B12. It's non-GMO verified and is suitable for kids between six months and 12 years of age. Since it comes in a liquid form, you can also mix this in your kid's drinks, or take it as-is.
Renzo's Picky Eater Multi. Named after a pharmaceutical research scientist's prematurely-born son, Renzo's offers a whooping 18 essential vitamins and minerals. Children aged two and older can take this, although it doesn't contain calcium and omega-3. It also uses plant-based colors and flavors.
Nature's Aid Kidz Multi-Vitamins & Minerals. This comes in liquid form which is great for kids as young as three months old, and is fine for those who are not exclusively breastfed. It's packed with vitamins A, C, D, and B plus thiamine, and offers a tasty banana flavor. It has no artificial flavors or colors and can be mixed with your kid's food and drinks.
Garden of Life mykind Organic Kids Multi-Fruit Gummies. These are made with nine fruits and come in bear-shaped gummies. They're filled with vitamins A, C D, E, and B vitamins and eight minerals. And luckily, sugar wasn't used to sweeten them. Instead, xylitol was used to achieve its candy-like flavor. Your kids will definitely love them.
There are still many reliable vegan vitamins for kids in replacement for Flintstones Vitamins in the market that are not on the list. You can check them out, and make sure to read the formulation and ingredients to see if they are vegan or non-vegan.
The Bottom Line
Flintstones Vitamins have been popular among parents and children since the 1960s due to their pop-culture significance in the famous animated sitcom The Flintstones. Miles Laboratories, now Bayer, has definitely made such a huge success in these vitamins with excellent health benefits. The only downside for vegans is that, oh well, they're not vegan-friendly thanks to gelatin, it's the culprit.
Regardless of their gelatin content, Flintstones Vitamins are an excellent source of vitamins and minerals that help children grow stronger and healthier. For vegan parents, feel free to browse our list of plant-based and vegan-friendly vitamins for your peace of mind. You all don't want to feed your kids with vitamins that come from slaughtered animals. That's for sure.