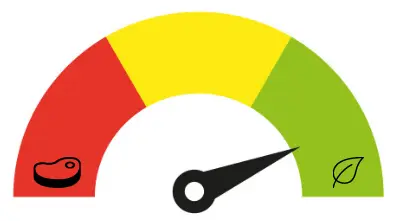 Natural Smoke Flavor gives barbecue or bacon flavoring to foods, which makes people wonder whether it's from grilled meat or fish. But thanks to a condenser where wood fumes are liquified. It's the natural combustion of plant-based material, which only means it's vegan. Here's why it's a thing.
Is Natural Smoke Flavor Vegan?
Also called Liquid Smoke, Natural Smoke Flavor has many different varieties as well as brands that offer the same flavoring that's ideal for vegans. This food additive is either made with garlic, salt, sugar, vinegar, onion, or just plain water and other plant-based products. What's more, is that it uses less wood, which doesn't need longer cooking or processing hours. It's considered sustainable and reasonable, especially for those who are conscious of its environmental impact.
If you have a strict vegan diet, it's understood that you're conscious about the food that you eat. Of course, it always pays off to ensure that things don't hurt veganism and its perspectives. So, if you want to know more about Natural Smoke Flavor, here are some comprehensive pointers that you need to learn.
What Is Natural Smoke Flavor?
Natural Smoke Flavor is a yellowish to reddish water-soluble liquid to add flavoring to any kind of food whether it's meat, fish, or vegetables. Among the most popular flavors that it offers are applewood, mesquite, and hickory. This is widely used among food enthusiasts to create that smoky flavor. For vegans, it's their go-to food additive as it mostly doesn't contain any animal products.
Its origin dates back to 1895 when Ernest H. Wright, a Missouri pharmacist, commercialized the use of Natural Smoke Flavor for cooking purposes, calling it Liquid Smoke. He discovered that when smoke comes into contact with cool air, it condenses, which forms a smoke-flavored liquid. Vegans normally use this to add smoky flavoring to any plant-based recipe, which gives a bacony or barbecue flavor. It's also used in a marinade and has different kinds of tastes, depending on the wood used to produce it.
How Is Natural Smoke Flavor Made?
Natural Smoke Flavor is made by burning sawdust or chips from hardwood such as pecan, mesquite, and hickory at high temperatures. The smoke particles are then condensed resulting in concentrated liquid to draw a smell and flavor. Its liquid goes through a filtration process to remove any unsafe chemicals such as carcinogens.
Now considered one of the most sought-after additives, Natural Smoke Flavor isn't considered a preservative since it's only made from plain water and smoke. However, there are manufacturers that add other seasonings, including vinegar, sugar, soy, molasses, paprika, salt, and more.
Is Natural Smoke Flavor Safe?
Rumor has it that Natural Smoke Flavor might cause cancer, especially since it's made from smoke, which contains polycyclic aromatic hydrocarbons (PAHs). But as mentioned above, the liquid smoke is filtered twice during the extraction to get rid of the potentially carcinogenic chemical. Another good thing about it is that it contains low sodium levels with antimicrobial properties.
Just like coffee, and tea, Natural Smoke Flavor also contains pyrogallol-like polyphenols (PLPs) that are found in plants. However, it is unlikely to cause damage to Liquid Smoke users. A study suggests that saliva and blood in the human body contain substances that can protect it against DNA-damaging activities that PLPs may cause. Natural Smoke Flavor is also concentrated or potent, which means that a drop or two would be enough to achieve that aromatic smoky flavor.
Vegan Natural Smoke Flavor Brands
When it comes to barbecue flavor, it would be tricky to identify if it's vegan-friendly or naturally comes from meat or even fish. For vegans, using plant-based condiments and flavoring is extremely important, especially when we talk about its sustainability. So, here are some of the best vegan Natural Smoke Flavor brands that you can trust. These don't contain any animal by-products and are purely plant-based.
Wright's Liquid Smoke. The first in the history of Natural Smoke Flavor, Wright's Liquid Smoke is vegan-friendly. It contains no sodium and is gluten-free. Also, it has no artificial colors or any added sugar or vinegar with a two-year shelf life. The company offers three flavors such as Applewood, Hickory, and Mesquite.
Stubb's Liquid Smoke. This is also great for sauces, vegan marinades, or any host of foods without the need for a smoker or griller. Its ingredients contain no animal-derived products with garlic powder, dried onion, and organic tamari sauce, among others.
Durkee Liquid Smoke. It's perfect for marinades, or any foodstuff that needs a smoker or a griller but gives that taste. Also, it is gluten-free and MSG-free with only vegan-friendly ingredients included in it.
Colgin Liquid Smoke. Here's another option for vegan-friendly Natural Smoke Flavor that offers four flavors such as Natural Pecan, Natural Apple, Natural Hickory, and Natural Mesquite. It doesn't contain any animal-derived products, which makes it vegan.
Figaro Liquid Smoke. Another perfect additive for a char-grilled vegan foodstuff, its ingredients contain no animal-sourced products such as hickory smoke flavor, vinegar, water, hydrolyzed soy protein, caramel color, sugar, and spices. It's definitely a great vegan option for you.
Lazy Kettle Liquid Smoke. The brand prides itself on having a gluten-free natural smoke flavor and is highly concentrated. This too is great for vegan cooking.
Rice Hulls Natural Smoke Flavor Is Healthy
A new study suggests that rice hulls liquid smoke has great health benefits for Natural Smoke Flavor users. According to the research, rice hulls are packed with antioxidant, anti-inflammatory, and antiallergenic properties that can be helpful to one's health when it comes to using liquid smoke. While hickory sawdust and other hardwood chips remain the most popular food flavoring, rice hulls can be a great competitor.
Rice hulls are the hard coverings of rice grains, which are inedible. These hulls are a great candidate for producing Natural Smoke Flavor and are clearly vegan-friendly.
Is Natural Smoke Flavor Raw Vegan?
Raw veganism is a combination of natural vegan and raw foodism, which includes unprocessed, raw, and plant-based food. It is considered raw when the food is not exposed to temperatures higher than 118 °F or 48 °C. To produce Natural Smoke Flavor, the wood-burning is set at a very high temperature for condensation, which means that liquid smoke is not raw veganism.
Environmental Impact
Vegans are mostly concerned about the environmental impact of every food that they eat, whether or not it's sustainable and doesn't harm the natural ecosystem. The production of Natural Smoke Flavor consists of using agricultural waste as raw materials to lessen the negative environmental impact of postharvest activities.
Agricultural waste includes corn husk, corn cob, coconut fiber, coconut shell, rice husk, rice hulls, corn cob, corn husk, palm fronds, palm kernel shell, empty cocoa pod, durian skin, cocoa bean skin, tobacco stem, candle nutshell, among others. Using these as raw materials to produce Natural Smoke Flavor doesn't only help reduce the dangers that it may cause the environment, but it also yielded social and economic value.
So, if you worry about getting a vegan barbecue at home or at a restaurant using Natural Smoke Flavor, shake it off. Liquid Smoke is sustainable and doesn't risk hurting Mother Nature!
Top Five Vegan Barbecue Style With Natural Smoke Flavor
As a vegan, the guilty feeling of "I might have accidentally eaten foods with animal byproducts" is screaming, especially when you are at a restaurant. While there is a plethora of vegan foods to choose from, the smell of a barbecue is definitely tempting. So, to help you out with vegan-friendly foodstuff that uses Natural Smoke Flavor, here is the must-try list.
Veggie Bacon Barbecue. These are not the strips from pigs. You'll need tempeh, shiitake mushrooms, and eggplant to make this vegan-friendly bacon. How will it taste like the real bacon though? Natural Smoke Flavor is the answer.
Barbecue Black Bean Meatballs. Beans are a go-to source of proteins for vegans, and this is no exception. This is a mix of black beans and hearty rolled oats with diced veggies, flax seeds, and spices, including Natural Smoke Flavor for that barbecue taste.
Barbecue Ribs Seitan With Jackfruit. Yes, this may look like pork barbecue ribs. But it's just seitan and jackfruit sliced into rib-like pieces flavored with tahini, nutritional yeast, and Liquid Smoke.
Barbecue Shredded Tofu. Chicken, anyone? But it's not. These are simply baked shredded tofu dressed with vegan sauce, and Liquid Smoke to impart that barbecue flavor.
Vegan Barbecue Kebab. Here's one of the most popular go-to barbecue recipes that are always present in Barbecue Season. No need for meat chunks. Just pile some mushrooms, courgettes, peaches, and red onions onto skewers, and brush them with a vegan barbecue sauce flavored with Liquid Smoke. Get the avocado dressing!
The Bottom Line
Natural Smoke Flavor is vegan and safe for users. Always use or eat food with Liquid Smoke in moderation to keep dangerous diseases at bay.