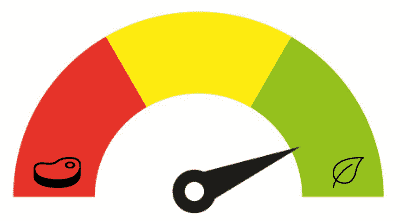 The short answer to the above question is yes.
However, to be sure, you need to cross-verify the ingredients when you buy the item or order it at a restaurant. Did you ask why?
Are you curious to know more?
Teriyaki sauce is a trendy sauce that is used as a topping or dressing for numerous dishes. Although most of the ingredients in this sauce are approved by vegans, it is one particular ingredient that gives way to doubt in the vegan community (specifically the North American vegan people).
Keep reading till the end and find out the final verdict.
What Is Teriyaki Sauce?
Prepared for ages in Japan, teriyaki sauce (commonly confused with soy sauce) is a thick, sticky, tangy, and flavorsome sauce that goes best with barbeque items. You can also use it as dressing in salads, mushrooms, tacos, tofu, rice bowls, noodles, pasta, burgers, and the list is endless.
Teriyaki sauce is a highly popular seasoning (a sweet-savory eclectic taste) or a glaze that you can add to your food items to enhance the flavor and deliciousness (without making the food spicy).
What Are The Different Types Of Teriyaki Sauce?
Kikkoman introduced the taste of teriyaki in a bottle about 50 years ago. And today, we have over five different teriyaki sauce types to add this rich umami taste to your favorite meals conveniently. Below are the various types of teriyaki sauce that we have in the market today:
Teriyaki Marinade & Sauce
Roasted Garlic Teriyaki Marinade & Sauce
Teriyaki Takumi Original
Teriyaki Takumi – Spicy Miso
Teriyaki Takumi – Green Onion And Garlic
Teriyaki Takumi – Tripple Ginger
Teriyaki Takumi Korean BBQ
Sodium Gluten-Free Teriyaki Marinade & Sauce
Teriyaki Baste & Glaze
Teriyaki Baste & Glaze (No Preservatives)
Teriyaki B & G – Pineapple and Honey
Teriyaki Baste & Glaze – Pineapple and Honey (No Preservatives)
Gluten-Free Teriyaki Marinade & Sauce
Less Sodium Teriyaki Marinade & Sauce
Is Teriyaki Sauce Vegan?
The answer is a little uncertain.
Let us try to understand the reason behind this dilemma by taking a deeper look at all the ingredients that go into this tasty sauce.
The Ingredients Of Teriyaki Sauce
Soy sauce (water, wheat, soybeans, ethyl alcohol, and salt)
Sweetener (honey or sugar – brown or white)
Vinegar (like balsamic vinegar)
Salt (according to taste)
Ginger puree
Granulated garlic – optional
Fruit juice – optional
Cornstarch – optional
Wine or alcohol (like mirin or sake)
Chili powder
Oil
Locust bean powder
Preservatives (like sodium benzoate) – optional
These ingredients are generally used to prepare a teriyaki sauce, be it at home or a commercial place.
Now, as you can see, all of the items mentioned earlier are on the vegan list. However, the problem ingredient or the debatable ingredient here on this list is the sweetener, i.e., the sugar or the honey.
Sugar: It is filtered using bone char (made from cattle bones) to make it whiter.
Honey: It is a by-product of bees.
What Are The Alternatives To Teriyaki Sauce?
You have three other options if you are not too convinced to use teriyaki sauce in your vegan meal.
Vegan Brands Of Teriyaki Sauce
Since you know the snag ingredient, you know if you would want to consider teriyaki sauce as a vegan option or not. We have a list of distinctive brands of teriyaki sauce that surely tick the vegan department:
Homemade Serious Eats Recipe
Preparation of a perfect teriyaki sauce with the recipe approved by the industry experts. You, too, can try out the recipes and add your magic to the teriyaki sauce!
Annie Chun's Gourmet Teriyaki
BBQ mood? This variety of teriyaki sauce will prove to be your best mate. A perfect sauce for grilling and dipping!
Soy Vay Veri Veri Teriyaki
Want to make your food go from meh to mouth-watering in a blink? Well, this teriyaki sauce drizzle will certainly do justice. Furthermore, there are no added preservatives in this variant.
Yamasa Teriyaki Marinade & Sauce
An ideal blend of teriyaki sauce goodness to enrich the flavor of any rice meal.
San-J Teriyaki Stir-Fry & Marinade
This sauce has the right balance of minimal sweetness and Tamari's bold flavor with a dash of garlic and ginger. You can use it however you want to!
Tabasco Brand Spicy Teriyaki Sauce
A tangy fusion of organic sugar, soy sauce, wine, and tabasco pepper sauce.
Kikkoman Original Teriyaki Takumi Collection
A great way to turn any bland food or vegetables into delicious meals (no additional seasoning required)
Kikkoman Teriyaki Marinade And Sauce
A Japanese twist to the original version of the sauce.
To give you a little insight, you can choose from Homemade Serious Eats Recipe, Annie Chun's Gourmet Teriyaki, or Kikkoman Original Teriyaki Takumi Collection. These sauces are the best-rated, most popular, and loved ones on the list.
Homemade Teriyaki Sauce
If you are still skeptical about the ingredients, worry not. We may have an excellent solution for you. You can prepare it yourself to have your very own homemade teriyaki sauce.
Vegan friendly, safer, healthier, richer, and you have the choice to select what ingredients go into the making of your favorite teriyaki sauce – you can easily replace sugar or honey with organic sugar or beet sugar.
Preparing Teriyaki Sauce At Home
If you think that preparing teriyaki sauce will be one big deal, then you are in for a surprise. Preparing a delectable teriyaki sauce does not require too much hard work.
All you need to prepare this sauce are five essential ingredients, about 5 minutes of prep time, and an additional 5 minutes of cooking time. In no more than 10 minutes, you have the finger-licking sauce ready!
The Five Mandatory Ingredients
Soy sauce (low sodium, gluten-free, or any variety as per your choice)
Organic sugar or beet sugar (since you want it to be vegan-friendly)
Vinegar (of your choice)
Wine (like Japanese rice wine) or alcohol (like mirin or sake)
Spices – chili powder, ginger puree (mix finely grated ginger and water and blend to get a creamy puree), salt
To further enhance the flavor or to thicken the texture of the sauce, you can add the following ingredients as well:
Cornstarch
Granulated garlic
Fruit juice (as per your choice)
Oil (as per your choice)
Preservatives
Directions To Follow
Mix all the selected ingredients from the list as mentioned above in a saucepan.
Place the saucepan over medium heat and cook.
Stir continuously until all the ingredients dissolve, especially the sugar.
Simmer the heat and cook for about five more minutes while stirring continually.
You will notice that the sauce is thick and lustrous.
Turn off the heat.
Let the sauce cool down.
Pour it into a glass container.
Store it in the refrigerator and enjoy.
NOTE: If the sauce seems too thick or sticky, add a little water and mix well until you get the consistency you are looking for.
Also, you can freeze the sauce to make it last longer.
Vegan Alternatives To Teriyaki Sauce
If you are not satisfied with either of the above options or do not have the time to prepare the sauce at home, we still have you covered. There is no point in feeling blue if you cannot use the teriyaki sauce. Several other vegan options in the market can successfully replace teriyaki sauce:
A1 Steak Sauce
Barbecue Sauce
Chipotle Sauce
Duck Sauce
Enchilada Sauce
Guacamole
Hummus
Hoisin Sauce
Horseradish
Ketchup
Marinara Sauce
Mustard
Relish
Salsa dressing
Soy Sauce
Sriracha
Sambal Garlic Chili Sauces
Tabasco Hot Sauces
Tapatio Hot Sauce
Tamari
Vegan Mayonnaise
Vegan Ranch
Vegan Butters
Vegan Sour Cream
Vegan Cream Cheeses
Vegan Oyster Sauce
Vegan Tartar Sauce
Wasabi
Out of the lot, we believe that barbeque sauce resembles and resonates more with the original teriyaki sauce flavor than the rest – the smokiness of the Barbeque sauce is just the cherry on top.
But if you do not feel the need to experiment with something new, you can, unquestionably, opt for soy sauce. Since the sauce is one of the essential ingredients in preparing teriyaki sauce, it makes the best substitute.
Verdict
Teriyaki sauce is primarily made up of plant-based ingredients. Thus it is generally considered to be vegan friendly.
Owing to the sneaky ingredient, i.e., the sweetener (sugar or honey), this sauce is stuck somewhere in the controversy of whether it is vegan or not.
So, just to be on the safer side, you may want to take a step back and consider an alternative sauce for your meals.