Answer: Yes. Pears Soap doesn't contain animal-sourced ingredients, making it suitable for vegans.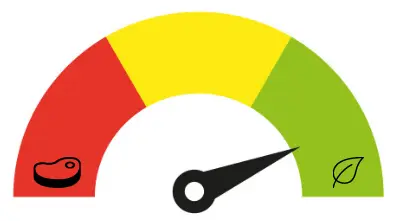 As vegans, we are always into ethical use regardless of the main reason why we became vegans. Being vegan calls for animal-friendly ingredients, which means no animals should be involved in the process.
Pears Soap, for instance, is 100% vegetarian and is also suitable for vegans as it doesn't involve animal-sourced ingredients. Among its key components are water, sorbitol, and sodium palm kernelate. They are all-natural and vegan-friendly.
Are you also looking for quality vegan-friendly soap? Me too! It's time to explore more on Pears Soap and find out what can be our new favorite soap.
Pears Soap, Pure And Gentle
Cornwall, England native Andrew Pears started producing cosmetic products after moving to London in 1787. Two years later, he started his own barbershop in Soho, Westminster, where the rich and the famous socialites lived.
The rich people in the Soho area were known for having a pristine white complexion, which was a sign of wealth. At the time, those with tanned complexion had to work outdoors. Pears learned that the cosmetics he created were frequently used to cover any damages caused by other beauty products containing lead or arsenic.
So he experimented with a natural and gentle soap that's glycerin-based, which gives the soap a transparent appearance. Its appearance and aroma made a huge advantage in its marketing, and in 1807, the soap was first sold in London.
When Andrew retired, his grandson Francis stepped in to take over the business with his son, daughter Mary, and her husband, Thomas Barratt. The business name was then changed to A & F Pears.
After Barratt died in 1914, the British manufacturing firm Lever Brothers, also known as Unilever, took over Pears Soap. In the 1960s, Unilever moved the production to India by Hindustan Unilever.
Pears Soap, also known as Pears Transparent Soap, was the first mass-market transparent soap in the world.
Pears Soap Is Vegan-Friendly
Pears Soap has produced mild, gentle, vegan-friendly, and natural soap enriched with natural oils since 1807. The bars, hand washes, and body washes are tested dermatologically to ensure that it's mild and gentle on the skin to avoid irritation.
Its moisturizing and cleansing properties, which make the soap very gentle and delicate on the skin, are lauded by dermatologists. Pears Soap is also oil-free and also free from parabens, paraffin wax, and sulfates. The blend of natural ingredients makes this soap hypoallergenic and great for children and pregnant and lactating women.
Moreover, all Pears products are vegan with recyclable packaging, which also makes them gentle on the environment. Also, the soap doesn't dissolve fast compared to other brands, making it a great saving for your household.
So, if you want to make a new change, Pears Soap is a great switch, especially since it's vegan and environmentally friendly.
Ingredients
Sorbitol, Water, Sodium Palm Kernelate, Glycerin, Sodium Rosinate, Sodium Chloride, Sodium Palmate, Propylene Glycol, Sodium Stearate, Sodium Lauryl Sulfate, Sodium Laurate, PEG-4, Alcohol, Sodium Sulfate, Sodium Metabisulfite, Parfum, Lauryl Alcohol, Tetrasodium Etidronate, Tetrasodium EDTA, Benzyl Benzoate, BHT, Benzyl Salicylate, Cinnamal, Eugenol, Limonene, Linalool, Linalyl Acetate, CI 12490, and CI 47005.
Pears Transparent Bar Soap Varieties
Pears Pure & Gentle Transparent Soap with Natural Oils
Pears Germishield Soap with Mint Extract
Pears Oil-Clear Transparent Soap with Lemon Flower Extract
Other Pears Soap Products
The other Pears Soap products include hand and body washes that are vegan-friendly and gentle on the skin.
Pears Shower Gel
Key Ingredients:
Water, Sodium Laureth Sulfate, Sodium Chloride, Cocamide MEA, Perfume, Glycerin, Matricaria Flower Extract, and Sambucus Nigra Flower Extract.
Pears Hand Wash
Key Ingredients:
Aqua, Sodium Laureth Sulfate, Cocamidopropyl Betaine, Sodium Chloride, Parfum, Sodium Benzoate, Citric Acid, and Glycerin.
If you notice, some ingredients can either be sourced from animals or plants, such as glycerin and sodium stearate. But Pears didn't disappoint. According to its website, its products are 100% vegetarian and are suitable for vegans. This means that glycerin and sodium stearate are sourced from plants, not animals.
So, is it time to add Pears Soap to your bathroom needs? The answer is a BIG Yes!
Ingredients To Look Out For In Soap
Soap or any cosmetic and beauty products is classified as non-vegan if it contains traces of animal-sourced ingredients or animal by-products. Luckily, Pears Soap doesn't have these ingredients that other cosmetic products have.
Unless it's stated that the product is vegan when both glycerin and sodium stearate are involved, then it's safe to use it. However, you may have to reconsider using it if it's not bluntly stated.
Check out these non-vegan ingredients for your guidance.
Sodium Tallowate. This is sourced from the sheep's or cattle's fatty tissue.
Honey or Beeswax. It's made from the honeycomb peacefully created by our bee friends.
Sodium Stearate. If it's non-vegan, this is sourced from lard or tallow, which is common in synthetically-made soap.
Glycerin. This can also be sourced from plants or animals. When it's non-vegan, it's sourced from animal fats, but when it's vegan, it's called vegetable glycerin, which is 100% vegan.
Harmful Chemicals
These chemicals are associated with hormonal imbalance, organ system toxicity, contact dermatitis, skin irritation, lung and respiratory disease, neurotoxicity, cancer, and more. Some of these ingredients are also present in Pears Soap, although they have mild reactions.
Parabens, for instance, are risky to the human reproductive system and may increase the risk of breast cancer cell growth in women. Research suggests that parabens interfere with the body's hormone regulation, which can affect pregnancy and menstruation in women.
Paraben
Sodium Lauryl Sulfate
Sodium Laureth Sulfate
Methylisothiazolinone & Methylchloroisothiazolinone
Cocamidopropyl Betaine
Triclosan
Top 10 Vegan-Friendly Soap Brands
Nowadays, many cosmetic and beauty product manufacturers have joined the vegan bandwagon. And this is great news for vegans, especially since these products are ubiquitously shelved in most local grocers or supermarkets. Many of them are even available online, like on Amazon.
Unscented Kiss My Face
Nubian Heritage
Desert Essence Tea Tree
Hugo Naturals
Dr. Bronner's Peppermint
Shea Moisture
Auromere
Yes To Coconut
Olivella
Saavy
Pro Tip: There are cruelty-free soap brands, which means they are not tested on animals. However, this doesn't automatically mean that they're already vegan-friendly, especially when animal by-products are included in the ingredients. So the best thing to do when choosing your cosmetic products is to check on the packaging. Most vegan and cruelty-free products are labeled.
Benefits Of Vegan Soap
Vegan Soap isn't just friendly to animals. It's also about your health, especially when little to no animal-sourced ingredients and harmful chemicals exist.
When your skin is free from any of these harmful chemicals and animal-sourced ingredients, you're also living a healthy lifestyle. There are too many reasons why you should use vegan soap. The benefits I'm listing below are just one of them, but they're crucial to your skin's healthy glow and health.
Vegan soap is usually handmade as it doesn't have to go through an extensive process since it does not involve harmful chemicals and non-vegan ingredients. This means they're carefully made and taken care of for your skin.
Vegan Soap only involves natural ingredients such as organic herbs, spices, fruits, vegetables, seeds, and more.
Vegan soap gets its moisturizer from naturally-sourced glycerin, which is widely used in most vegan cosmetic products. When sourced from plants, glycerin is a gentle emollient that produces moisture from the air to create a moisturizing layer on the skin.
Vegan soap helps reduce the risk of skin problems such as psoriasis, eczema, acne, and more.
Vegan soap is environmentally friendly because most of its ingredients are biodegradable, which helps at reducing the negative impact on the ecosystem. Because it doesn't involve synthetic ingredients that are very harmful to the environment, vegan soap lessens the carbon footprint. This means that it keeps Mother Earth smiling the entire time.
Vegan soap is also cruelty-free. No animals were harmed, especially since they only involve plant-based and naturally-sourced ingredients. That's right. We're keeping our animal friends smiling too.
The Bottom Line
Pears Soap is suitable for vegans as it doesn't involve animal-sourced ingredients alongside Pears Hand Wash and Pears Body Wash. This 200+ old brand has been leaving a positive impact on human health and the environment.
However, Pears Soap includes some ingredients such as sodium lauryl sulfate and sodium laureth sulfate that have a negative impact on humans, especially when ingested. But this doesn't change the fact that Pears Soap is vegan-friendly and positively affects everyone's skin.
Lastly, I have also detailed most of these ingredients in this article if you want to check it out. This would be helpful to you if you're on the lookout for vegan-friendly cosmetic products.