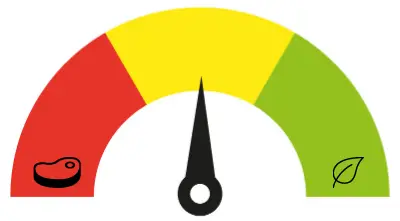 Secret Deodorant has controversial ingredients such as stearyl alcohol, which can either derive from animal fats or from plants.
I know deodorants are extremely important in our daily hygiene. Would you go out without it? I won't!
Secret Deodorant has been PETA-certified as cruelty-free. This means that it doesn't test its products on animals. However, it's unclear whether or not it uses animal-derived ingredients, especially since its products aren't labeled as vegan.
For what it's worth, I've thoroughly checked two controversial ingredients that I found on Secret Deodorant. Let's continue digging!
Secret, Made For A Woman
Secret Deodorant was the very first antiperspirant for women that was launched in 1956. Two years later, a roll-on type was out, followed by a spray version in 1964. Later in 1978, the solid round stick was produced.
In the 1980s, Secret Deodorant dominated in sales, which continued throughout the 1990s and the 2000s. It was one of the major sponsors in the 2010 Winter Olympics, featuring famous American women athletes and their mothers with the campaign called "Thank You, Mom."
To this date, Secret Deodorant maintains its dominance as one of the leading antiperspirant products for women.
Secret Deodorant Is Cruelty-Free
Being cruelty-free doesn't really mean it's vegan. People for the Ethical Treatment of Animals (PETA) certifies brands as cruelty-free when the products are not tested on animals.
Cruelty-free means banning the ingredients, formulations, and finished products to be tested on animals anywhere in the world. But the thing is, we are not 100% sure if the product itself doesn't contain animal-sourced ingredients.
For Secret Deodorant, all other ingredients are plant-based, except for two others that I find controversial. Both Stearyl Alcohol and PPG-14 Butyl Ether are either vegan or non-vegan depending on what or how these were sourced from.
In July 2020, PETA officially declared and certified Secret as cruelty-free. Secret Deodorant is among the global brands that participate in PETA's program, Global Beauty Without Bunnies. You can see that cute bunny logo on its packaging.
Procter & Gamble though is not a 100% cruelty-free company. But it does have two other brands, Aussie and Herbal Essences that are certified cruelty-free by PETA. However, both brands use animal byproducts in their ingredients.
Controversial Ingredients
As I mentioned earlier, the ingredients involved in Secret Deodorant are mostly sourced from plants or from natural resources. However, it's unclear whether two of these ingredients are from plants or animals, especially since Secret Deodorant packaging doesn't say it's vegan.
Let's check these controversial ingredients.
Stearyl Alcohol
Acts as a skin conditioner, viscosity controlling, and emollient agent, Stearyl Alcohol is a fatty acid commonly used in cosmetics and beauty products.
When it's derived from plants, it can be from coconut oil and palm kernel oil. But if it's from animals, it can be sourced from cows, pigs, dogs, cats, and sheep.
As for Secret Deodorant, its website, as well as its packaging, don't specify where stearyl alcohol was sourced. So, it's unclear whether it is derived from plants or animals.
PPG-14 Butyl Ether
This is a synthetic mix of butyl alcohol and polypropylene glycol derivative, which also acts as a skin conditioner and a solvent. It's also common in cosmetics, and although polypropylene glycol is considered vegan as it's sourced from natural gas and oil, butyl alcohol may not.
Butyl alcohol is made either from corn or maize fermentation, molasses, or acetaldehyde condensation and reduction. Both corn fermentation and acetaldehyde are considered vegan-friendly except molasses.
Molasses contains no animal byproducts, which means it's vegan-friendly. But it may include the use of bone char during its refining process. Some vegans avoid molasses consumption because of how it's processed.
Pro Tip: Since Secret Deodorant packaging isn't labeled as vegan, we cannot assume that it is. If you're strict about the ingredients, this may not be an option for you. So the best way to do this is to check each brand's packaging to ensure that you're using vegan-friendly products.
Secret Deodorant Vegan-Friendly Ingredients
Apart from Stearyl Alcohol and PPG-14 butyl ether, Secret Deodorant has natural and vegan-friendly ingredients. These are either sourced from oil and natural gas or from plants and are typically considered vegan-friendly.
Most of these ingredients are also found in other vegan-certified cosmetics and beauty products. Thus, we can trust that these are vegan-friendly although we really can't say that Secret Deodorant is vegan because of the other two controversial ingredients.
You may check out these ingredients for your guidance the next time you check for vegan-friendly beauty product brands.
Aluminum Salts
Cyclopentasiloxane
Dimethicone
Mineral Oil
Petrolatum
Behenyl Alcohol
Dimethicone
Cyclopensiloxane
Cyclodextrin
Talc
Water
Alcohol Denat
Propylene Glycol
PEG/PPG-18/18 Dimethicone
Calcium Chloridel
Secret Deodorant Products
If you're not too strict or sensitive about these two controversial ingredients that Secret Deodorant has, it's your decision if you wanna use its products. However, if you need to wait until the brand declares that it's vegan-friendly, then it's better to not use these.
Nonetheless, it's worth checking out its products in the event that you decide to add them to the cart on your next shopping.
Aluminum-Free Deodorant
Weightless Dry Spray
Clinical Strength Deodorant

Soft Solid
Clear Gel
Invisible Solid
Derma + Invisible Gel

Outlast Deodorant
Fresh Deodorant
Aluminum-Free Deodorant

Original
Plastic-Free
Dry Spray

Original Deodorant

Invisible Solid
Original Solid
Original Roll-On

Flawless Clear Gel
Essential Oils Deodorant

Invisible Solid with Essential Oils

Refillable Antiperspirant

Refill Scent Pod Invisible Solid
Refillable Invisible Solid Antiperspirant & Deodorant
These Secret Deodorant products have different scents available.
Vegan-Friendly & Cruelty-Free Deodorant Brands
Who doesn't want non-sweat and odorless armpits? That's what we all want, right?
But while we experience this greatness, we also want to use vegan-friendly products at the same time. If you're not confident enough to use Secret Deodorant because of its two controversial ingredients, worry no more.
Get closer with these vegan-friendly and cruelty-free deodorant brands for men and women. You can trust these brands, especially since they've been certified vegan and cruelty-free. Also, most of them are eco-friendly, plastic-free, and zero waste.
Piper Wai
Meow Meow Tweet
Schmidt's
Booda Organics
Long Weekend Natural Deodorant
Crystal Deodorant
Certain Dri
Tom's Of Maine
Jack Black
Zero Sweat
The list below is vegan-friendly but is not certified cruelty-free.
Dove Advanced Care
Aubrey Organics
Desert Essence
Dr. Hauschka
Jason Natural Care
Kiss My Face
Lavanila
Nature's Gate
Pacifica Deodorant Sticks and Wipes
Sam's Natural
Native Deodorants
Alpine Provisions
Attitude Vegan
Bite
Coconut Matter
Crystal
Each & Every
Ethique
Every Man Jack
Habitat Botanicals
Herban Cowboy
Love Beauty And Planet
Madame Lemy
Nubian Heritage
Proverb Skin
Wild
Zion Health
Common Ingredients Of Vegan Deodorants
Many vegan deodorant brands have an amazing combination of natural and plant-based ingredients. And we're actually rooting for these brands.
The most common ingredients that you can find in vegan deodorants are the following:
Vitamin E
Coconut Oil
Aloe Vera
Tea Tree Oil
Baking Soda or Sodium Bicarbonate
Shea Butter
Cocoa Butter
Essential Oils
Witch Hazel
Arrowroot Powder or Tapioca Starch
Jojoba Oil
Ingredients To Look Out For
Vegans, as much as possible, avoid the use of any product that contains animal products or by-products. These are the ingredients that come from animals, and obviously, we are not really thrilled by this.
Check out these ingredients on your next search for vegan deodorants.
Beeswax. This comes from bees, obviously. Wink, wink!
Gelatin. It's made with animal collagen, but there's a vegan-friendly form of gelatin called agar-agar, a type of seaweed. We also talked about it in this article.
Lanolin. Yes, it's from sheep's wool. Yes, it's not cool.
Glycerin. This is made out of animal fats although there's a vegan alternative for this, which is made from plants.
There are also chemicals included in most non-vegan deodorants that you may want to reconsider, especially since these are harmful to human health.
Phthalates
Propylene Glycol
Triclosan
Parabens
Synthetic Fragrances
The Bottom Line
Secret Deodorant is certified cruelty-free by PETA. However, this doesn't mean it's vegan-friendly unless we hear from the brand itself that it's going vegan. As of this writing, it remains unclear whether or not it's vegan-friendly.
Take note of these two controversial ingredients, Stearyl Alcohol and PPG-14 Butyl Ether, which are not specified if these were sourced from plants or animals. Also, Secret Deodorant's packaging isn't labeled as vegan, so we can't really decide.
However, it's still your call whether or not you'll use Secret Deodorant. Otherwise, there are many vegan-friendly deodorant brands that I listed above for your reference.
If you wanna go crafty, you can make your own vegan homemade deodorant. There's a guide that I found on Amazon that's vegan, cruelty-free, and gluten-free that I also plan on getting soon. Have fun!