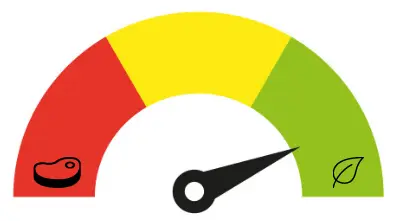 St. Ives is vegan-friendly, and PETA has also certified the brand as cruelty-free. Their products are not tested on animals, and it has even added PETA's bunny logo to some of the packaging.
For men and women, St. Ives is definitely a go-to beauty brand that you can trust. I have some of their products in my bathroom, and I can attest that St. Ives effectively helps you achieve your vegan beauty regimen.
St. Ives uses 100% natural exfoliants, moisturizers, and extracts. It leaves little to no trace of environmental impact. The key ingredients in the products include apricot, coconut, walnuts, and green tea.
Whether you're a man or a woman, and you're reading this page to learn more about St. Ives, you're in the right place. Let's start digging!
St. Ives, Your Vegan-Friendly Skincare
St. Ives is owned by the British multinational company Unilever PLC. It's one of the company's consumer goods that produces beauty and personal care products.
Founded in September 1929, Unilever is the world's largest soap producer, with more than 400 brands, including St. Ives. As part of Unilever's goal to lessen its environmental impact across all its brands, St. Ives promises cruelty-free and 100% natural skincare products.
Since then, St. Ives has been sourcing its agricultural raw materials and other ingredients sustainably. It's been also part of Unilever's 100% renewable grid electricity production among its brands in five continents.
St. Ives doesn't test their products on animals, and even their suppliers don't do it. It also doesn't sell its products directly in China, especially since it has Animal Testing Laws.
St. Ives Vegan Skincare Products
Most of St. Ives' products are cruelty-free except for its collagen moisturizer and body lotion, which are marine-sourced. You will have to look out for these St. Ives products before buying them, as they contain animal byproducts.
St. Ives Collagen & Elastin Moisturizer
St. Ives Collagen & Elastin Body Lotion
St. Ives Honey and Avocado Face Scrub
These St. Ives products are vegan-friendly and cruelty-free and are safe for you to use.
Face Scrubs

Gentle Smoothing Rose Water & Aloe Vera
Radiant Skin Pink Lemon and Mandarin Orange
Acne Control Apricot
Energizing Coconut and Coffee
Fresh Skin Apricot
Blackhead Clearing Green Tea
Gentle Smoothing Oatmeal Face Scrub and Mask

Cleansers

Hydrating Watermelon
Cactus Water and Hibiscus Cleansing Stick
Acne Control Tea Tree
Deep Cleanse Cream Wash

Lip Scrubs

Juicy Watermelon
Sweet Passionfruit
Fresh Peach

Eye Mask

Soothing Oatmeal Hydrogel Eye Mask

Sheet Mask

Glowing Apricot Sheet Mask

Moisturizers

Avocado Hydrating
Watermelon Glowing Oil-Free
Clear Skin 3-in-1 SPF 25

Body Wash

Refreshing Rose Water & Aloe Vera
Hydrating Coconut Water & Orchid
Soothing Oatmeal & Shea Butter
Exfoliating Pink Lemon and Mandarin Orange
Exfoliating Sea Salt & Pacific Kelp

Acne Control Products

Clear Skin 3-in-1 Face Toner
Acne Control Spot Treatment
What To Look Out For In Most Beauty Products
Despite PETA and environmental groups such as Break Free From Plastic's efforts to lower the impact of every product, many companies still use animal byproducts. Their packaging is also leaving a huge impact on the environment.
For better use of beauty products, you should always check these ingredients and try not to buy if these are involved in some brands. Cantu, for instance, includes some of these ingredients below and is therefore not considered vegan-friendly.
Carmine
Lanolin
Snail mucus
Beeswax
Honey
Pearl or silk-derived Ingredients
Animal-based glycerin
Animal-based keratin
Animal-based squalene
Vegan Skincare Brands
Good news. It's not just St. Ives that offers vegan-friendly products. Several brands are with us.
I also have some of this in my bathroom, which I highly recommend if you're starting to change your beauty products to a vegan-friendly regimen. These are among the best vegan beauty and skincare products that most vegans and environmentalists recommend.
Biossance
Summer Fridays
Skin Proud
Pai
Kylie Skin
Odacité
Skyn Iceland
BYBI Beauty
Neighbourhood Botanicals
Evolve Beauty
The Glowcery
NÁU
NARLOA
LBB
Starface
Monday Muse
Youth to the People
Herbivore Botanicals
Vintner's Daughter
Versed
Shani Darden
Mara
Alpyn Beauty
Moon Juice
Noble Panacea
Bybi
Superegg
Furtuna Skin
True Botanicals
African Botanics
Is It Important To Use Vegan-Friendly Products?
If you don't have skin sensitivity, good for you. But what if you're too sensitive, and your skin gets irritated when you use chemically processed products?
This is one of the most important things you can benefit from using vegan-friendly and cruelty-free skincare products. In a nutshell, vegan beauty helps the environment, humans, and animals to sustain the ecosystem that makes the world keep running.
Environmental Impact
Let me tell you right away. If you go vegan, you reduce your carbon footprint by up to 73%. Sounds really amazing, right?
Vegan skincare brands don't use harsh chemicals that are tested on animals, which often put our friends in danger. Chemically processed beauty products also require a lot of resources, energy, and carbon output.
I don't like the idea of using products that involve chemicals that are even too hard to read or pronounce. Do you?
Vegan beauty brands also use biodegradable or recyclable packaging that you can eventually use on other things. Non-vegan beauty products use plastic packaging that is often discarded, leading to landfills and, eventually, to the ocean.
Plastic packaging is a tragedy to the ocean because that kills thousands of marine mammals that accidentally ingest or entangle in plastic. According to the Center For Biological Diversity, by 2050, plastic may outweigh marine animals, which shouldn't be taken for granted. It's a global crisis that needs everyone's utmost attention.
Human Impact
If you switch to vegan beauty, you'll also save more as it's less likely to go down the drain. Non-vegan beauty products can often cause skin allergies.
And when it happens, you'd only throw it away, just like that. You blew your money for nothing.
Vegan beauty is also known to have effectively helped hydrate skin that gives you more glow and a younger appearance due to its natural ingredients used. Plant-based ingredients in skincare products are also higher in quality than their non-vegan counterparts that use animal byproducts.
When you practice veganism, it's not just about food. It's also about the household, beauty, and all other important aspects of being vegan. Whether for ethical reasons, health, or those who don't like hurting animals, veganism is a huge leap for humanity.
Animal Impact
From what I know, there are more than 40 product tests that beauty brands can use to ensure safety and efficacy. Many vegans and environmentalists have called for cruelty-free product testing and animal-free ingredients, but this falls on deaf ears.
Despite these calls, many beauty brands still use ingredients and product testing that involves animals. It's frustrating to think about our friends who have to suffer just because product lines need to be tested.
People for the Ethical Treatment of Animals, also known as PETA, has been working hard to promote cruelty-free testing on beauty products. According to PETA, these non-animal test methods are technologically advanced and even cheaper, faster, and more humane.
Despite the Animal Testing laws in some countries, many nations have participated in PETA's call for cruelty-free testing on products. Countries like India, New Zealand, the European Union, Norway, and Israel, among others, have banned animal testing for product safety and efficacy.
China, which practices animal testing and even has a law to impose it, has somehow moved away from it. In May 2021, all imported products that are considered "general cosmetics" are no longer required for animal testing.
However, this doesn't include products for kids, those with new ingredients, or those by an individual listed by National Medical Products Administration (NMPA) as a key supervision target.
Nonetheless, this is the first step in China's cruelty-free product testing, which can greatly influence other countries to ban animal testing.
How To Start Your Vegan Beauty Regimen
If you have yet to start your own vegan beauty regimen, I'm telling you, it's way easier than you imagined. I started this at home a while back, and I love it.
Let me give you a few pointers.
Start by buying individually packed skincare such as soaps, daily cleansers, body lotions, moisturizers, and more. This will help you test your skin to see if it suits you. No worries about getting allergic to vegan products because they don't use harsh chemicals. Try it on first, and see which brand is effective on your skin.
Buy vegan brands that have recyclable or biodegradable packaging.
Buy locally-made vegan products to support small businesses.
The Takeaway
St. Ives may have a few skincare products that use animal byproducts, but the brand is generally cruelty-free and vegan-friendly. I've listed its items that use animal-sourced ingredients and those that use 100% natural ingredients and are vegan-friendly.
If you find that St. Ives doesn't suit your skin, there are many other vegan beauty product lines that you can count on. Remember that veganism isn't just about food. It's also about the environment and animals. It should start with you!