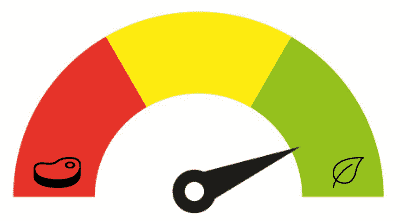 Tahini, an Arabic name for sesame seed butter, which was once only found in the Middle East, is now popular all over the world, particularly among vegans. Some tahini brands use raw sesame seeds, while others use darkly roasted sesame seeds. Tahini produced from toasted sesame seeds has a deep, smokey taste.
Tahini is used almost entirely in hummus, salad dressings, baba ghanoush, and sauces. It is a crucial element in Middle Eastern cookery. You may also spread tahini on toast like any other nut butter. If you do this, make sure to include some sliced dates.
Read on to find more about Tahini and how this dish became one of the vegan's favorites.
What Is Tahini?
Tahini, often known as tahina, is a crushed sesame butter or paste that is commonly included within Middle Eastern recipes. It appears in dips like baba ganoush and hummus is sprinkled over falafel sandwiches and is turned into a tahini garlic lemon sauce called tarator that goes well with vegetables, fish, and shawarma. Tahini is also used in the cuisines of East Mediterranean, North African, Levantine, and South Caucasus nations.
Tahini complements both sweet and savory meals, particularly halva, a sesame-based delicacy with a crumbly, fudgy, and meaty texture. Tahini is blended with carob molasses to form dibs bi tahini, a treat in Lebanon. Tahini is getting more popular as a baking component in the United States, where it adds a thick texture and mild nutty taste to cookies, banana bread, and tarts, as well as serving as an emulsifying agent in dips and sauces.
Why Is Tahini Considered Vegan?
Knowing that hummus is a vegan favorite, it should come as no surprise that tahini, a major component, is also vegan. The reason for this is that tahini is often produced with only three ingredients, all of which are vegan-friendly.
Actually, the finest tahini should be prepared entirely of sesame seeds, just as almond butter should be made entirely of almonds with no additional ingredients.
Sesame Seeds
Sesame seeds are derived from the sesame plant called Sesamum indicum, which was one of the first oilseed crops to be grown. Sesame seeds are vegan-friendly since they are obviously made from a plant.
Oil
While oil is not usually included, several oils can be used to produce tahini in places where it is. There is no need to use anything other than a nut or vegetable oil, all of which are vegan, with olive oil being a popular option.
Salt
Once again, there is no need to add salt, however, some varieties do. Salt, a substance composed of sodium and chlorine, is 100% vegan.
Vegan Tahini Options
If you're a vegan or a fan of Middle Eastern cuisine, tahini should be in your cupboard.
The quality of such a basic dish differs greatly from one brand to the other. Tahini from the Middle East constantly tastes better to many than products from other regions of the world. Al Wadi tahini, manufactured in Lebanon, is both affordable and possibly the best on the market. It is Tahini from Lebanon composed entirely of powdered sesame seeds. Excellent easy and quick raw protein to add to boil vegetables, dips, hot meals, or salads.
Okka Tahini
Okka Tahini is made with 100% pure ground sesame seeds, Kosher certified, and has no preservatives, chemicals, a non–GMO and definitely suitable for vegans out there. Okka Tahini is rich in Iron, Calcium, Dietary Fibers, No Trans-Fat and Protein.
Woodstock Tahini
Woodstock is another brand that you'll see a lot of. It is an unsalted mechanically plated natural sesame seed and manufactured using facilities that also manufacture soy and peanut, as well as other tree seeds and nuts. This is not just vegan, but also gluten-free and Non-GMO.
What Does Tahini Taste Like?
Tahini has such a nutty taste with a subtly bitter taste that is tricky to get used to. However, after you've gotten used to its distinct flavor, you'll fall in love with it and eventually, will use it in everything.
Which Vegan-Friendly Dishes Use Tahini?
Tahini is a common component in a variety of Mediterranean, Middle Eastern, and African recipes. Here are a few of people's favorites, but you can make simple yet tasty dips by combining tahini with lime or lemon juice, or even yogurt, and any spices you choose.
Hummus
A vegan popular dish made of tahini, chickpeas, lemon juice, oil, and salt, as well as other seasonings to taste.
Baba Ghanoush
Another vegan-friendly dip that relies heavily on aubergine.
Icing
Tahini may be used with maple syrup and a little amount of coconut oil to make cake icing.
Salad Dressing
Tahini may be readily transformed into a great salad dressing by making it less viscous by adding white wine vinegar, lemon juice, or even simply water and spices can do the task beautifully.
Marinade
Drizzle tahini over parsnips, carrots, and other veggies before roasting to bring out a beautiful earthy flavor.
Halva
Tahini is a flexible ingredient that may be used in both sweet and savory cuisines such as Halva, a Middle Eastern delicacy.
How To Make Homemade Vegan Tahini?
Making tahini is a relatively easy technique, owing to the fact that only one item is required! Of course, you could get tahini in jars at most large stores, and the majority of them will not include any other ingredients. But if you want to make your own, simply follow the easy steps below.
Tahini Ingredients
100 g of hulled sesame seeds – hulled sesame seeds have a lot better flavor than unhulled sesame seeds.
A few neutral oils – there are many amazing vegan oils out there, but you still want something neutral, like canola.
Tahini Process
Roast the sesame seeds in a dried, big pan over a low to medium heat with no oil or water then stir constantly and remove from the fire as they begin to become a light golden color. This improves the scent and flavor, but don't overdo it.
Once the toasted seeds have cooled, place them in a food processor and mix until they create a paste-like texture.
It's not required, but a little oil while you mix might help you produce a smoother tahini that's more like store-bought.
Your tahini is already prepared to be used in hummus, as a dip, or as a component in another cuisine, such as baba ganoush.
Nutritional Profile
Tahini has a low-calorie count but is abundant in protein, fiber, and a variety of minerals and vitamins as well as monounsaturated fats, and vitamins B2 and B1. One tablespoon which is equivalent to 15 g contains:
| | |
| --- | --- |
| Calories | 89 |
| Protein | 3 g |
| carbohydrates | 3 g |
| Fat | 8 g |
| Fiber | 2 g |
| Copper | 27% of your daily value |
| Selenium | 9% of your daily value |
| Phosphorus | 9% of your daily value |
| Iron | 7% of your daily value |
| Zinc | 6% of your daily value |
| Calcium | 5% of your daily value |
Health Benefits Of Tahini
Pennies may be the first thing that comes to mind when you think about copper. However, this trace mineral is a nutrient that your system requires, and tahini has lots of it. Copper benefits your body by:
Iron absorption
Make blood clots
Maintain a healthy blood pressure
Avoid anemia.
Tahini contains selenium as well. It functions as an antioxidant and aids in the reduction of inflammation in the body.
Sesamol, a natural substance present in sesame seeds and sesame oil, has been shown in studies to have anti-inflammatory, antioxidant, and anti-aging properties. According to some research, it exhibits potent anti-cancer properties.
Sesame seeds contain more phytosterols than other seeds and nuts, and such plant chemicals have been demonstrated to aid in cholesterol reduction.
Health Risks
Tahini should not be consumed if you are allergic to sesame seeds. If you're unsure whether you're allergic or not, observe what happens to your body after you consume it. Consult your doctor as soon as possible if you have any of the following symptoms:
Your lips tingle or itch.
Your face, lips, throat, tongue, or other body parts enlarge.
You get eczema, hives, or itchy skin.
You are experiencing stomach discomfort, feeling nauseous, diarrhea, or throwing up.
You have a stuffy nose or feel short of breath.
Anaphylaxis is a potentially fatal allergic response. Call 911 if:
Your throat becomes constricted.
Your blood pressure has dropped.
You have a swollen throat or a lump in your throat that makes it difficult to breathe.
You're lightheaded, dizzy, or losing consciousness.
You have a fast abnormal heart rate.
End Note
The case for tahini being vegan is undeniably convincing because it is derived from the seeds of a plant that is both sustainable and easy to grow. There are no animals or any animal-derived products involved at any point along the route, and it's also really terribly nutritious and very bloody good. So, vegans, tahini is definitely on the agenda.