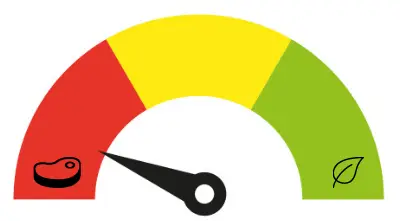 Tom's toothpaste is not vegan because the products are still made and sold in countries that conduct animal testing.
Vegans support commercial products that are cruelty-free, meaning they are not tested on animals for safety testing. On the other hand, they boycott brands that still use innocent animals just to test their products for potential hypoallergenic properties that can harm human users. So, is Tom's toothpaste vegan? Read on to know why it's not vegan-friendly.
Answer: No, Tom's toothpaste is not vegan. While most of the products of Tom's of Maine are cruelty-free, their toothpaste is not 100% vegan. There are varieties of toothpaste that may contain animal-based ingredients. In addition, the company distributes its products in Mainland China where animal testing is still being conducted to test the safety of the products for human use.
Knowing how personal care products are made before using them is important in keeping yourself naturally healthy. In this article, you'll discover the best alternatives to non-vegan Tom's toothpaste if you're looking for plant-based kinds of toothpaste and other cosmetic products.
What Is Tom's Toothpaste Made Of?
When it comes to glycerin, Tom's toothpaste uses plant-based glycerin as the company strives to find vegan alternatives for its ingredients and make products that are as natural as possible. However, some of their products including myrrh and propolis tubes of toothpaste contain beeswax and propolis, known as beehive ingredients.
The Peppermint Fluoride-Free Botanically Bright Toothpaste also contains these beehive ingredients, making them non-vegan. If you're avoiding animal ingredients in your toothpaste, always check the list of ingredients on the product's label or on their official website.
The Tom's of Maine Whole Care Fluoride Toothpaste contains sodium monofluorophosphate as the main ingredient. It is used to clean the mouth and fight against cavities. In addition, it also protects your teeth from other causes that can damage them.
On the other hand, the inactive ingredients include glycerin, calcium carbonate, cinnamon leaf oil, zinc citrate, sodium bicarbonate, sodium lauryl sulfate, carrageenan, xylitol, and hydrated silica. All these ingredients are known to help fight cavities and tartar, freshen breath, and whiten the teeth.
Is Tom's Brand Vegan?
Tom's brand is not vegan since there are only some options that can be considered 100% vegan. If you want to know the exact products that are vegan, they are clearly labeled on the website.
When it comes to vegan policies, there's no legal definition or standard to label a product as a vegan. However, it usually refers to products that don't contain animal by-products or animal-based ingredients.
Some of the most common animal by-products that are used in formulating cosmetics and oral care products include squalene, keratin, animal-based glycerin, silk or pearl-derived ingredients, honey, beeswax, snail mucus, lanolin, and carmine.
While there are synthetic and plant-based alternatives to these animal-based ingredients, it's difficult to identify whether the products are vegan just by looking at the label or ingredient list. Therefore, it's better to directly ask the manufacturer to make sure you're not consuming any animal by-products from your toothpaste.
What Toothpaste Do Vegans Use?
Living a vegan lifestyle means using oral care and other personal care products that are also vegan-friendly including toothpaste. It means these products are free from any animal-derived ingredients such as beehive ingredients.
The toothpaste that vegans use is also cruelty-free and naturally made without too many artificial ingredients that can affect dental care needs. Your oral care products should provide safer and better results that you can benefit from in the long run.
Moreover, vegan kinds of toothpaste usually contain fluoride and are approved by ADA to ensure they don't have any animal by-products including propolis and glycerin. Before you add to the cart, always check the label for these ingredients to determine whether you're buying a 100% vegan toothpaste or not.
Tom's of Maine toothpaste can be tricky for ethical vegetarians because some flavors contain animal-based ingredients. Despite their mission statement that animal testing is not allowed and animal-derived ingredients are never used, the company still doesn't guarantee 100% vegan toothpaste in its dental care line.
The most important things you should look for in a vegan toothpaste include the ADA seal of approval, no animal-based ingredients, and a 100% vegan label on the packaging. To be even more sure before purchasing, ask the company and read some reviews before you buy a toothpaste.
Which Tom's Toothpaste Is Vegan?
The most popular Tom's toothpaste that is vegan is the Luminous White Toothpaste which is made with mineral-based and biodegradable ingredients. It also doesn't contain any preservatives, artificial colors, or flavors.
The Luminous White is paraben and gluten-free, something that is very important for vegans and those allergic to paraben. It doesn't contain any animal products, making this toothpaste 100% vegan.
Another vegan option if you want to buy Tom's toothpaste that is vegan-friendly is the Rapid Relief Sensitive Toothpaste. It's formulated to help relieve sensitive teeth while making sure that your pearly whites are clean and healthy.
You can also try Tom's Antiplaque and Whitening Toothpaste and feel good about the results. This vegan toothpaste is not tested on animals during production and is also gluten-free. It is packed in BPA-free tubes that are recyclable at the same time.
Of course, the most popular vegan option is the Tom's of Maine Whole Care Fluoride Toothpaste. This classic toothpaste is almost like Crest or Aim, the minty flavor is overwhelming even right after rinsing your mouth.
Whole Care is cruelty-free and vegan and is made of natural ingredients to maximize oral care results. There are various flavors you can choose from, but the clove and cinnamon are surprisingly a favorite among its users.
When it comes to the benefits of Tom's vegan toothpaste, you are guaranteed cost-effective and powerful products to maintain dental health. In addition, these products are also made by an ethical brand that values vegetarian needs and well-being.
Is Tom's Of Maine Cruelty-Free And Vegan?
According to the company, Tom's of Maine is cruelty-free but not all products are 100% vegan. They have confirmed that they don't test their ingredients or products on animals except for those manufactured in China.
Moreover, they stand firm that Tom's of Maine doesn't perform any animal testing procedures because it's against their standards. But since they are owned by Colgate-Palmolive, it makes them not cruelty-free due to the fact that this corporation is known to allow some brands to try products on animals for safety purposes.
You might have noticed that many cruelty-free and vegan toothpaste are advertised as sodium lauryl sulfate-free rather than using baking soda and coconut oil as base ingredients. SLS is commonly used as a foaming agent in cleaning products, therefore it would be strange for many products without this ingredient.
However, toothpaste, soaps, and other cosmetics manufacturers are now avoiding SLS due to the surfactant causing irritation among users at an alarmingly high rate. According to research, it's used for low-level use, but many companies decide not to use it anymore on their products including toothpaste.
Tom's toothpaste is either fluoride-free or contains fluoride. You have several options to choose from, but dentists say that fluoride essentially prevents cavities as well as the remineralization enacted on the teeth.
On the other hand, too much of something can have some effects on the body. This is why a lot of companies are also offering fluoride-free toothpaste such as Tom's of Maine Antiplaque and Whitening to ensure that you don't get too much fluoride in your body.
Best Vegan Toothpaste Alternatives
When choosing the best vegan toothpaste, it's important to understand what you really want. Besides using a product that is free from animal-derived ingredients and animal testing, how natural do you need your toothpaste to be?
In general, you should consider the ethical standards of the brand you want to use. Is it okay to use vegan toothpaste from a brand that is non-vegan like Colgate-Palmolive? So if you're looking for the best alternatives to non-vegan toothpaste, check out below.
Tom's toothpaste is one of the most popular oral care brands that value vegan and cruelty-free products. Their green directive, outreach, and ethics are truly admirable when it comes to healthy and reliable products.
Aside from Tom's of Maine vegan kinds of toothpaste, other vegan brands you can consider include Hello Toothpaste, Kiss My Face, and Dr. Bronner's. The key is to consider the list of ingredients before choosing a brand that will meet your oral care needs.
Key Takeaways
Tom's toothpaste is not 100% vegan as there are other flavors and varieties that contain animal-based ingredients such as propolis and glycerin. If you want vegan options, you can safely choose the Luminous White Toothpaste, Rapid Relief Sensitive Toothpaste, Antiplaque and Whitening Toothpaste, and Whole Care Fluoride Toothpaste.
If you're not sure about the right toothpaste for you, don't hesitate to consult your dentist and discuss which toothpaste is best for you. More importantly, always make sure to check the label before buying a tube of toothpaste in the grocery store.
The right choice will help you maintain good dental hygiene while preventing cavities and plaque buildup in the long run.