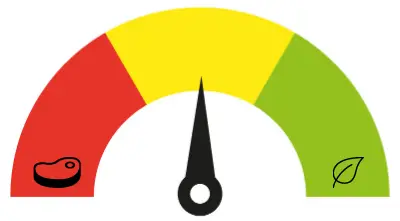 Trimtab Beer has several beer flavors that have been confirmed vegan. However, there are no further details on their ingredients, which may seem unclear to us.
Craft beer has been our favorite… My favorite! Flavored ones are a great pair with anything to munch on a Saturday Netflix night. I have my own choice of Trimtab Beer, and it's awesome!
Trimtab Brewing specializes in flavored craft beer that comes in India Pale Ale (IPA) with a modern approach to experimental stouts, and fruity sour taste and aroma. Its Beach Club variety has a tropical vibe and cocktail-inspired flavors with fruits as one of its key ingredients. All these are bound by hops, the foundation of a quality craft beer.
If you're also a fan of craft beer, Trimtab got you. Let's explore this brewery together!
Trimtab Beer, Create A World You Love
Not too long ago, in 2013, Harris and Cheri Stewart started Trimtab Brewing in Birmingham, Alabama. Together, they moved mountains to create and produce quality craft beer, and at that point, unconsciously, Trimtab became a hit.
The name was inspired by a small, almost insignificant piece of equipment for aircraft and ships. It's the rudder, a smaller one that you'll find under the large rudder. But you wouldn't know that when it works, it takes a huge impact on the aircraft or ships. It is used to steer them, balance, and move in the direction that you're going.
That's how Trimtab Brewing got its name. The genius engineer and humanitarian, Buckminster Fuller inspired TrimTab Brewing to leave a huge impact on what it does – craft beer. It's Trimtab's bullhorn, and this is what brought the brewery to the limelight.
Trimtab Brewing is now an award-winning brewery, and was featured by Forbes as one of the "10 Under the Radar Breweries to Watch in 2019." Bham Magazine also voted Trimtab as "Birmingham's Best Brewery" and "Alabama's Best Brewery" by Thrillist.com. Also, HopCulture.com also named Trimtab as one of the "Top 10 Best Breweries" in 2019.
TrimTab Brewing is known for its bright, colorful, and artsy beer can designs that signify the Color Me Happy thing. The man behind the skillful and artsy beer can designs is Brad Reed, a graphic designer who brings his vintage and retro vibes to the Trimtab beer cans.
You will see the Trimtab beer cans in their aesthetic, vibrant colors, retro, and vintage designs that go with the flavors. Trimtab Brewing is now one of the best breweries in the U.S. and has stayed on top of the game in Alabama.
Trimtab Brewing now brews more than 12,000 barrels of beer every year under Harris Stewart's watch.
Trimtab Beer Vegan-Friendly Flavors
Trimtab has many different flavors to choose from. However, the brewery has not been certified vegan, which remains unclear to us whether it's safe to drink their beer.
Good news to thirsty vegans though. I learned a few flavors that are vegan-friendly, and I even have my own favorite Trimtab beer. Don't fret. Let's check more of its flavors, and see if they're all vegan-friendly.
Here's what I found to be vegan-friendly.
TrimTab Suspended Moments
Helix Rising
However, I haven't checked the other varieties and flavors if they are vegan-friendly. I can't find it on Trimtab's website either although each flavor has a few deets about the base ingredients. But I've sent an email to the brewery, and I'll update this post as soon as I get answers.
For now, you may check these varieties and flavors that Trimtab Beer has. If you take a trip to the grocery, make it a habit to check the ingredients at the back of the beer can.
I find most of these flavors vegan-friendly, but we don't really know what else is there. So, it's best to check the ingredients on the label. However, some of these flavors obviously are non-vegan, especially the ones with marshmallows.
Beach Club Series

Passion Fruit Margarita
Night Swimming
Martin Denny Complex
Imperial Euphoria Now
Flotation Device
Motel Party After Party
Aloha Now
Mangoes are Forever
Oceans and Orchards
Volcano Bowl
Angry Totem
Summer Getaway

Light Visions Collection

Morning Juice
Terra Formosa
Leave No Trace
Song of the Storm
Theory of Abundance
Azacca Singularity
Satin Steel
Continuum
Frozen Lands
Expanded Spectrum
Echo in the Abyss
Dripping Gold
Secret Worlds

Cellar Reserve

Limeade Slush
Neon Night Crawlers
Breakfast Hero
Imperial Holiday Now
Coast to Coast
Cherry Slush
Sour Punch
Tesserae DIPA
Salted Maple Stout

Gallery Series

Agave Lager
Tiny Clouds
Peaches and Cream
New Zealand Pilsner
Sour Trip
Oyster Shell Pilsner
Experimental IPA
Agave Lager

Core/Year-Round

Paradise Now
Trimtab Lager
Trimtab IPA
205 Pale Ale
Some of these flavors have limited supplies due to the ongoing demand for Trimtab's products in the United States.
How To Identify A Non-Vegan Beer
While many breweries have started brewing vegan-friendly beers, there are still a quarter of companies that use non-vegan ingredients to produce their beers. These ingredients are mostly animal-sourced, which we all know are not suitable for vegans.
But how do you know if a beer is vegan? The answer is simple – water, hops, yeast, and barley or wheat, and sometimes flowers to give it a distinct taste. However, there are many flavored beers that are no longer vegan-friendly due to the clarifying and coloring agents used in brewing.
Unless these manufacturers use vegetable versions, it's safe to consume beer. But you will have to double-check the ingredients, and these are the ones that you can consider the next time you add a beer to your cart.
Isinglass
Gelatin
Milk
Honey
Cream
Chitin
Whey
Casein
Lactose
Eggs
Cochineal or Carmine
These are widely used and very common in many alcoholic beverages, including beer. They are fining and clarifying agents to give the beer the distinctive taste, which we all love. You just have to check the label if any of these ingredients are involved so you can avoid drinking it.
These types of beers are known to have used isinglass, honey, and whey as their fining agent. Avoid having these beers.
Meads
Milk Stouts
Cask Ales
Honey Beers
Top Vegan-Friendly Breweries
While we're unsure about Trimtab's several varieties and flavors, I've checked some of the best and top-rated vegan-friendly breweries. These are beer manufacturers that support vegan products. And if you're in search of vegan beers, you will have to check them during your grocery trip.
Anheuser-Busch
The Brewery at Lake Tahoe
California Cider Company
Pennsylvania Brewing Company
Pittsburgh Brewing Company
Paradise Creek Brewery
Hastings Brewery
Diamond Bear Brewing Company
Capitol City Brewing Company
Bayhawk Ales
The Dangers Of Excessive Alcohol Consumption
It's always fun to have a bottle or two daily. But over time, when there's excessive alcohol consumption, it becomes unhealthy and poses a lot of dangers to human health.
According to the Centers for Disease Control and Prevention (CDC), excessive alcohol intake has risked over 140,000 lives each year in the United States. It has also been the cause of death in many young adults.
But how can you keep things healthy if you can't avoid drinking on a daily basis? The 2020 – 2025 Dietary Guidelines for Americans suggest or recommend limiting your alcohol intake to one or two drinks in a day. Beyond this, that's already considered excessive alcohol intake, especially when you're doing it each day.
There are, however, short-term health effects in alcohol consumption, which means these are manageable and curable if not taken for granted. Long-term health issues are already dangerous, and they're already happening and very obvious to us.
Cancer, heart disease, stroke, high blood pressure, liver and kidney diseases, weak immune system, digestive problems, and mental health issues are just the tip of the iceberg. These are happening everywhere, which is a red flag to everyone who drinks excessively.
Excessive alcohol consumption also leads to unwanted pregnancy, risky sexual behavior, road accidents, social and family issues, suicide, and violence. If these are not taken seriously, things will obviously lead to death, which is already a huge problem not just in the United States but also in most parts of the world.
The Bottom Line
Trimtab Beer offers several vegan-friendly flavors, including Suspended Moments and Helix Rising. However, it is unclear how many of its flavors are vegan, especially since the brewery's website doesn't seem to provide detailed ingredients.
Nonetheless, we are happy to know that some of Trimtab Brewing's beer flavors are safe for vegans. On the plus side, there are already a lot of confirmed vegan beer brands to consider, including Modelo Beer of Grupo Modelo. I've listed this Mexican brewery's details in this article if you want to learn more about Modelo products.
Importantly, you should check the label before you consume anything. There are many vegan-friendly products that don't carry the label, which is why you need to check the product details. It's not nice to miss something delicious and vegan, right?
Lastly, always drink in moderation to avoid any adverse health effects in the future. You know the drill, folks!