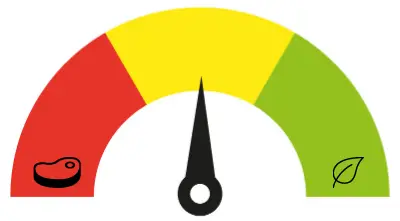 Almost all of us love snacking on chocolates. Bark Thins are chocolate bars. However, they differ much from regular chocolate bars. You get different flavors which makes them even more crave-able!
Be it any mood or an occasion, Bark Thins can make your day. They make an excellent fit as presents as well. Bark Thins come in varieties, so you may wonder if bark thins are vegan or not.
Are Bark Thins Vegan?
The answer is it depends. There are varieties of Bark Thins. Bark Thins Snacking Chocolates contain sugar, which could be processed in a way that is not vegan.
However, other than that, Bark Thins are regarded to be vegan-friendly. But from the varieties available, you can easily opt for vegan alternatives to bark thins with vegan ingredients.
Are you aware of the ingredients of Bark Thins that make them vegan-friendly and keep them from being certified as vegan overall? What could be the absolute vegan alternatives to Bark Thins? Are there any health benefits to Bark Thins? You'll find the answers to all these questions in this post.
What Are Bark Thins Made Of?
As you learn that the sugar refining process makes Bark Thins uncertified for vegan foods, you must wonder about the remaining vegan ingredients in Bark Thins. There are wide varieties of bar thins available.
You have Bark Thins Dark Chocolate (Almonds with Sea Salt), Bark Thins Snacking Chocolates Dark Chocolate (Toasted Coconut with Almonds), and many more. Apart from the non-vegan refining process of sugar in bark thins, they include 60-65% cacao and fair-trade chocolate.
Bark Thins have different varieties. The varieties include different ingredients. Here are the details of a few of their varieties.
Bark Thins Dark Chocolate Almonds With Sea Salt
The almonds with the sea salt flavor of Bark Thins contain dark chocolate, almonds, sunflower oil, and sea salt. This flavor has been popular over time and is known for its richness. This flavored snacking chocolate contains milk, soy, and almond.
The almond-flavored Bark Thins are a real treat for your sweet tooth. You get the crunchy bits on the outer layers that add to its taste.
Bark Thins Dark Chocolate With Pretzels and Sea Salt
Pretzels with sea salt are a unique flavor of Bark Thins. Apart from sea salt, the chocolate bar contains milk, soy, and wheat. They have wheat flour, 2% or less salt, soya bean oil, and malt.
Bark Thins Dark Chocolate With Pumpkin Seeds
The variety of the flavor of pumpkin seeds includes dark chocolate, pumpkin seeds, and sea salt. The dark chocolate included here is made of chocolate, sugar, cocoa butter, milk fat, lecithin, and vanilla. This chocolate bar is primarily made of milk and soy.
Apart from being delicious, it has pumpkin seeds as one of its ingredients. Pumpkin seeds include zinc, phosphorus, and many more valuable nutrients that are good for your health.
Are Bark Thins Safe for Vegans?
As already mentioned, Bark Thins aren't certified vegan for their sugar refining process. However, they are considered vegan-friendly. That means that they are entirely safe and can be consumed by you and your vegan friends.
Bark Thins (mint chocolate flavor) have made it to the PETA kids vegan treats list, which validates its veganism. That is just for your assurance to clarify if you are consuming vegan items with Bark Thins.
Hershey has acquired Bark Thins. Hershey's is one of the highly demanded brands of chocolate products loved the world over. They make products that include vegan ingredients, hence, vegan-friendly items to suit the best of your interests.
Are Bark Thins Healthy?
If you are a dark chocolate fanatic, you can surely try Bark Thins dark chocolates. They are made of straightforward ingredients. As far as veganism is concerned, these chocolates are vegan-friendly.
They are made of fair trade and non-GMO verified ingredients. They taste slightly salty and are crispy and crunchy. They include flavor, dark chocolate, sugar, and milk. Bark Thins chocolate bars contain 10g of added sugar.
However, ensure the recommended portion size for men and women: the American Heart Association's (AHA) daily recommendation for women is 40%, while for men, it's recommended at 28%.
With one serving of Bark Thins, which makes up 31g of the chocolate, you serve 160 kcal, 12g fat, 6g saturated fat, 14g carbs, 10g sugar, and 4g protein.
Vegan Alternatives to Bark Thins
If you are worried about the vegan alternatives to Bark Thins chocolate bars, here are a few choices that are almost similar to Bark Thins.
Although Bark Thins are considered vegan-friendly, you might still be concerned about their non-vegan footprint. Therefore, these are vegan alternatives, so you do not have to worry about compromising your dietary preference.
Hu – Vegan Chocolate Bars
Hu vegan chocolate bars are an absolute treat for your sweet tooth. Plus, they're vegan! These chocolate bars mix creamy vanilla and crispy quinoa flavors, perfectly blended with dark chocolate. These have earned good reviews and make an excellent vegan alternative to bark thins.
365 Everyday Value – Dark Chocolate Pretzels
Do you like a hint of salt to your sweet tooth? Then you will fall in love with the dark chocolate pretzels by 365 Everyday Value. This chocolate bar combines salt and sweetness with hints of crunchiness. Moreover, to add to your taste buds, they have the bar covered with pretzels. Without any milk, these are delicious and vegan-friendly.
UNREAL – Complete Vegan Variety Pack
Unreal is known to be a vegan snack company. As the name suggests, you get a variety in this pack. The Dark Chocolate Peanut Butter Cups by Unreal are indeed delicious.
The variety pack by Unreal contains Almond Butter Cups, Crispy Quinoa Gems, Crispy Quinoa Peanut Butter Cups, Coconut Bars, Dark Chocolate Peanut Butter Cups, and Peanut Gems. These are simply the solution to your vegan concerns.
De Villiers – Dark Chocolate Bars
Chocolate lovers would definitely devour the De Villiers Dark Chocolate Bars with 70% dark chocolate and a silky, smooth bar texture.
They have different varieties to try out, each fulfilling the vegan requirements. You need not check for alternatives when you have the vegan option of De Villiers.
That's it – Organic Dark Chocolate Truffles & Cherry Fruit Bites
You may not have imagined a taste as good as these chocolate truffles, and cherry fruit bites by That's It. These organic chocolate bars include clean and simple ingredients, highly regarded by people on a diet. It can be your go-to chocolate if you're looking for a vegan alternative to bark thins.
Barnett's – Chocolate Cookies Gift Basket
If your concern is consuming vegan chocolates, that too, at reasonable rates, you can go for Barnette's Chocolate Cookies Gift Basket. Barnette produces a range of chocolates that are vegan-friendly, lactose-free, and dairy-free. Moreover, you can even have the thrill of special occasions with their great packaging.
No Whey Foods – Chocolate Truffle Heart Box
No Whey Foods is another vegan option to consider when searching for a vegan alternative to bark thins. These chocolate truffles by No Whey are straightforward and, at the same time, make an incredibly delicious treat.
These truffles come in adorably cute heart-shaped boxes for you to be attracted by their packaging as well. And watching their performance, you could say they're doing good at that.
Endnotes
Bark Thins are crunchy, crispy, breakable, shareable, cravingly delicious chocolate bars. On top of that, they are vegan-friendly.
With the violations done to animals and more and more realization in this context, veganism is slowly becoming the new norm. Unfortunately, Bark Thins aren't certified vegan because of their sugar refining process.
That is why they are still only considered vegan-friendly as far as the ingredients in the chocolate bar are concerned.
You can now munch on these snacking chocolates while watching a movie or even gift them to a friend or a box to your relatives on holidays. Bark Thins are made for kids and adults with sweet teeth. When it comes to taste, you're not going to be disappointed!