Answer: It depends. Sunchips are a snack with various flavors to choose from, so depending on the flavoring, the snacks may contain non-vegan ingredients.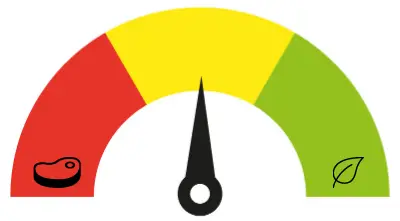 Are Sunchips Vegan?
Nowadays, we can't imagine life without snacks to enjoy. Hence snacks became one of the daily life necessities that we can't help but indulge ourselves in. Food stores are always full of them. All you need to do is choose your favorite ones.
But here comes the main problem for vegans. Is that snack vegan? How can I be sure? And do I have to spend hours upon hours reading and searching for the ingredients to be sure? Because let's be honest, despite grocery stores introducing more and more vegan-friendly products, it still pales compared to regular product selection.
But can regular products such as Sunchips be vegan too? Yes, they can! Hence I will be discussing one of them – Sunchips and all that they can offer.
Ingredients, Flavors & More
Sunchips brand so far has these flavors (I haven't included limited edition ones, just the flavors that I have found on their official website): Harvest Cheddar, Organic White Cheddar, Garden Salsa, Organic Garden Salsa, Original, French Onion, Organic Zesty Queso and Sweet Potato With A Hint of Brown Sugar.
What Is the Difference Between Organic and Non-organic Products?
I believe that knowing the difference between the two is very important.
Organic food is food that has been grown in a more "old-fashioned" way. Organic food wasn't grown using hormones, chemicals, or pesticides and wasn't modified (GMO). Artificial food additives (flavoring, coloring, sugar substitutes such as sweeteners, and monosodium glutamate (MSG) are also indicators of non-organic food.
Yes, this takes way more time and expenses than non-organic production, but what are the pros and cons of organic food? One of the best pros is that organic food is way richer in nutrition than non-organic. It also has fewer harmful substances that might negatively affect your health and body later on due to your consuming too much of it. The best example of consuming too many modified foods is becoming overweight or obese.
The cons of organic food are related to your financial situation and your addiction to artificial food additives. Yes, addiction, because everyone knows how easy it is to get addicted to sweet beverages like Coca-Cola, which is full of sweeteners. As for how it impacts your financial situation is easy to answer. Organic food is more expensive to grow because it takes longer than non-organic.
Now back to the Sunchips, since you already know the difference between organic and non-organic food.
Which Sunchips Flavors Are Vegan?
Yes, only the Original flavor is vegan-approved by me.
Why?
Because only this flavor has no dairy products, all the other flavors include cheese, buttermilk, and milk. Hopefully, they will add more vegan-friendly flavors to choose from.
Sunchips Nutrition Facts
I will include only the Original Sunchips flavor in this paragraph because it's the only vegan flavor available.
According to its website, Original flavor has:
Serving size: About 16 chips (28g)
Calories: 140
% Daily Value*
Total fat: 6g 8%
Saturated fat: 0.5g 3%
Trans fat: 0g
Cholesterol: 0mg
Sodium aka salt: 110mg 5%
Total carbohydrate: 19g 7%
Dietary fiber: 2g 9%
Total sugars: 2g
Includes added sugars: 2g 3%
Protein: 2g
Vitamin D: 0mcg 0%
Calcium: 10mg 0%
Iron: 0.6mg 2%
Potassium: 70mg 0%
*Percent Daily Values are based on a 2,000-calorie diet. Your daily values may be higher or lower, depending on your calorie needs.
Nutrition Overview
Now that you have seen the Sunchips nutrition facts, let's analyze them.
On an average day, nutrition intake for an adult is somewhere in between these numbers:
Energy: 8,400kJ/2,000kcal
Total fat: less than 70g
Saturates: less than 20g
Carbohydrates aka carbs: at least 260g
Total sugars: 90g
Protein: 50g
Salt: less than 6g
And yes, it includes sugars from products such as fruit and vegetables.
Fat & Saturates In Sunchips
Sunchips do not have a lot of fat compared to other brand chips, but some fat is a must regardless of the chips. After all, we enjoy eating them for their crunchiness, which is made by frying them.
Carbs & Sugars
Carbs are one of the fastest energy givers due to how easily our bodies absorb and convert them to energy. Also, do not forget that carbs are one of the foods rich in fiber (whole grain bread, pasta, etc.).
Protein
Sadly, Sunchips aren't rich in protein even though they have a little protein.
Salt
Unrefined salt contains minerals (sodium, potassium, calcium, and more) beneficial to our bodies. It affects muscle cramps and even neurological problems. Of course, too much salt is not good for you either. And Sunchips do not have a lot of it!
Vitamins & Minerals
Vitamins and minerals are very important – they help our bodies function correctly. Sunchips have a little iron in them, which is needed for blood cell formation.
Are Sunchips A Healthy Snack?
Sunchips are one of the healthier snack options out there. Not only do they have fiber, which brings lots of benefits to our bodies (like promoting a healthy weight & blood sugar control and reducing cholesterol), but they also contain less fat and sugar. Another good thing about them is that they use whole grains, which means they have more vitamins and minerals than average snacks.
But despite them being one of the healthier snacks, consuming them daily is not a good idea.
Conclusion
Snacks can't replace regular meals, no matter how healthy they are. But we shouldn't prevent ourselves from indulging every once in a while and enjoying the crispy goodness.
While Sunchips don't have a big selection of vegan-friendly snacks to enjoy, I believe we can look forward to more such flavors in the future. Remember to check out the new product section from time to time to see new tasty vegan treats!