Answer: No, Liquorice Allsorts is not vegan, but there are alternatives.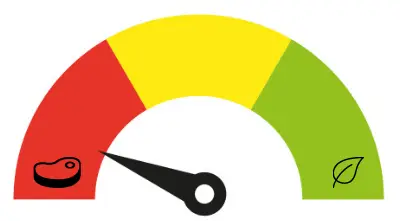 Are you wondering whether Liquorice Allsorts is vegan or not? Sadly, the answer is no.
Keep reading to know exactly how.
More on Liquorice Allsorts for Vegans
The production of Liquorice Allsorts started in England by Geo. Bassett & Co Ltd, in 1899. These popular British candies are firm, bright-colored candies with various appearances. Thus, it gets the 'allsorts' name.
The list of ingredients that go into making these treats are:
Cane Molasses
Desiccated Coconut
Palm Oil
Glycerol
Glazing Agent (beeswax)
Glucose Syrup
Beef gelatine
Corn Starch
Natural colors (beetroot red, plain caramel, paprika, curcumin)
Fat-reduced cocoa powder
Liquorice extract
Natural flavorings (lemon, aniseed, vanilla, raspberry, vanilla, orange)
Fruits and vegetable juices for coloring
Looking at the ingredients, you will find that Liquorice Allsorts is made with non-vegan ingredients like beeswax and gelatin. So, do you really have to give up liquorice allsorts? Not necessarily, because you can always go for alternative brands to enjoy all the benefits of liquorice!
Some Controversial Vegan Ingredients
Before delving into the alternatives of Liquorice Allsorts, let's look at some of the vegan ingredients that may stir controversy. They are:
What's candy without sugar, right? As the vegan community increases, more people are becoming concerned about sugar processing. And it's rightly so because of the addition of bone char into refined canned sugar for achieving the pure white color. Of course, the sugar itself is vegan, but not the processing method.
The next controversial ingredient is palm oil. And no, that's not because it's animal-derived. However, it's because of the fact that its cultivation has devastating environmental impacts, thus causing harm to several animals.
There are some food colors as well that are controversial when it comes to the vegan community. And that's because these food colors are tested on animals. For instance, carmine gets its red color from crushed-up bugs.
Natural and Artificial Flavorings
Most natural flavors come from plant or animal sources. However, the natural flavors in candies are almost always from plant sources. In case its origin is from animals, it will be highlighted.
Vegan Alternatives for Liquorice Allsorts
Your search for an alternative vegan Liquorice Allsorts ends here! Listed below are some of them:
Twizzlers
This candy company is an excellent vegan choice for you that can replace Liquorice Allsorts. You will find that there are plenty of vegan Twizzler products. These include-
Twizzlers Nibs Cherry Candy
Twizzlers Cherry Candy
Twizzlers Chocolate Candy
Twizzlers Strawberry Candy
Twizzlers Pull-N-Peel Cherry Candy
Twizzlers Licorice Candy
Twizzlers Bites Cherry Candy
All of these products are free from animal-derived ingredients and processing methods. However, the list of ingredients may change at times. Therefore, it is highly recommendable that you check the ingredients label before you purchase them.
You can always buy Twizzlers products online from sites like Amazon.
Red Vines
Next on this list are vegan candies from Red Vines. The ingredients that go into making Red Vines products include-
Licorice extract
Anise flavor
Citric acid
Wheat flour
Molasses
Artificial flavor
Caramel coloring
Red 40
As you can see, all the ingredients above are vegan-friendly. So, you don't need to fear and choose any and every Red Vines candy for your sugar cravings. Again, make sure to go through the packaging to be on the safe side.
You can find Red Vines at all major grocery stores. You can also buy them online through Amazon.
Wiley Wallaby
Another vegan brand you can get your hands on is Wiley Wallaby liquorice. The ingredients include:
Sugar
Corn syrup
Enriched wheat flour (wheat, niacin, riboflavin, thiamin, iron, and folic acid)
Modified food starch (corn)
Soy
Palm oil
Citric acid
Potassium sorbate (preservative)
Water
Cane syrup
Natural and artificial flavor
Soy
Sodium citrate
Salt
Red 40
So, yes, Wiley Wallaby's liquorice is vegan. The manufacturers also make sure to use sustainable palm oil, so you don't have to worry about anything! You can check out some of their amazing liquorice products by checking out Amazon.