Answer: Yes, vegans can eat nachos. Though please pay attention to the topics of your choice.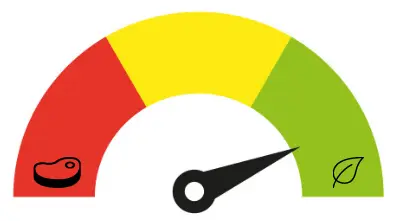 Nachos are one of the tastiest dishes, and the best part about them is that they can be vegan if you wish. Interested? Scroll down for more.
More on Nachos
Nutritional Value of 100 g of Nachos
| | |
| --- | --- |
| Calories | 343 kcal |
| Total Fat | 21.5 g |
| Total Carbs | 34.9 g |
| Protein | 4.3 g |
Taking a bite from a delicious nacho dish can give you an explosion of flavors and aromas in your mouth.
This tasty and flavorful Mexican dish can have varying nutritional value depending on its topping. But nachos in general often contain high calories, sodium, and saturated fat.
A Delicious Mexican Dish
Nachos have their origin in northern Mexico by a chef called Ignacio Anaya. People believe that the original version of nachos contains fried corn tortilla chips, jalapenos, and cheese.
This savory Mexican dish today still follows a similar manufacturing process. It blends heated tortilla chips and melted cheese that serves as an appetizer or snack.
The main ingredient in a nachos dish is tortilla chips. These chips are smaller wedges from a large tortilla. The wedges are often baked or fried to achieve a crispy and tasty flavor. Since tortillas come from plant-based ingredients, it is vegan.
Nachos are a mixture of tortilla chips, cheese, and other toppings such as beans, meat, cream, chilies, and many more. Nachos can be either vegan or contain animal products and even meat. It is the topping that determines whether the nachos dish is vegan.
Ingredients in Nachos
If you want to make nachos, you will be happy to know that it is fairly simple and easy. The main ingredients in a typical nacho dish include the following.
This is the primary ingredient in a nacho dish. There are two types of tortilla chips. One is in baked form, and the other is in fried form. While the latter contains a high amount of calories and fat, baked tortilla chips make healthier nachos. So, it is best to bake the triangle chips instead of frying them.
For the topping, nachos use either meat or beans for flavor. Since meat is an animal product, let's rule it out from the recipe. Beans are great alternatives for meat. They are a good source of protein and fiber and promote a healthy heart. There are various types of beans to choose from. Canned beans come with a wide selection, and they offer convenience.
Nachos without cheese are not nachos. While cheese provides an extra creamy flavor to dishes, it can also contain high calories and fat. So if you are dieting, choose a rich flavor of cheese to limit the intake quantity. Pepper Jack or cheddar cheese works great for this. Top your dish with cheese and let it melt over the nachos.
As a very versatile dish, nachos can contain various vegetables for taste and a healthier lifestyle. You can sprinkle shredded lettuce over your dish. Tomatoes and onions add flavor to the dish. You can also slice some olives or avocados to add to your already delicious nachos platter.
Vegan Nachos
Dairy products are not the only ingredients that can create a plate of flavorful nachos. There are hundreds of vegan nachos alternatives to check out online.
Vegan nachos generally use beans and dairy-free products for the topping. They are not just delightful to the taste, but they are also a healthier option.
If you want to get creative and explore various types of vegan nachos recipes, hundreds of recipes are online to check out. Many recipes offer healthy and delicious nachos dishes that are vegan-friendly. Here is a good example of a low-fat and low-calorie vegan nachos recipe you can try at home.
Health Benefits of Nachos
Nachos are very versatile dishes and can serve as a savory snack or a quick dinner. It also offers several benefits to health.
Nacho dishes are rich in essential nutrients. It is a good source of carbs and fat with 34.9 and 21.5 g, respectively. People who are following certain diets should keep the numbers in mind.
It also contains a variety of vitamins to keep your health at its best. Some of the vitamins in nachos are vitamin A, vitamin B-9, and vitamin K.
Nachos offer a range of essential minerals the body needs to perform well. It contains potassium, phosphorus, and sodium.