Answer: It depends. Not all Tostitos are vegan-friendly, but most of them are vegan.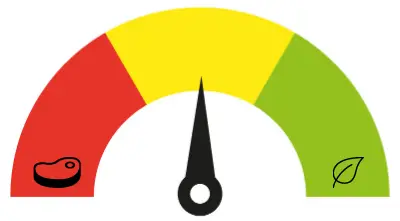 Are Tostitos Vegan?
Who doesn't love a good packet of chips? They are perhaps one of the best-known snacks people worldwide enjoy. And Tostitos is one of those popular chips.
But are Tostitos vegan? That is the question most vegans have in mind. And you cannot have a definite answer because of two factors.
Tostitos have a wide range of assorted flavors and varieties.
Some Tostitos use non-vegan products.
The Vegan Tostitos
Tostitos are a product of the Frito-Lay company, and vegan chips are mostly made with simple vegan ingredients. And they do not contain artificial enhancers, flavors, preservatives, or coloring. Additionally, they do not use animal-based products as part of the ingredients.
But as mentioned earlier, Tostitos have a wide range of varieties. To help you out pick the vegan ones, here is a list of some of them that you can try.
Original Restaurant-Style Tostitos
The Original Restaurant Style Tostitos is a classic. And the primary ingredients used are vegetable oils like corn and sunflower, corn, and salt. So it is a simple recipe with no additional or artificial flavoring agents. They are also nutritious; you can enjoy them with dips or nachos. And yes, they are vegan-friendly.
Lightly Salted Tostitos
The Lightly Salted Tostitos is another excellent choice for vegans. And one of the key features is 50% less sodium compared to other Tostitos. It is a simple yet elegant pack of chips that brings out the classic plain salted chips. The ingredients are straightforward corn, salt, and some vegetable oils. So they are safely vegan.
Black Bean and Garlic
Black Bean And Garlic by Tostitos is an excellent flavor. It is a multi-grain pack of chips with no added preservatives or artificial flavors. So there are no instances of animal-based ingredients. It gives a very organic taste and is a favorite among vegan chip lovers.
Simply Organic Blue Corn
The Simply Organic Blue Corn by Tostitos has an exotic look because, unlike most chips, it comes in blue. However, no artificial colors are used because they are natural and organic. After all, the primary ingredients are blue corn, sea salt, and organic sunflower oil.
Cantina Thin and Crispy
If you love Mexican cuisine, I am sure you will love the Cantina Thin And Crispy chips by Tostitos. The thin and crispy chips have an authentic taste that reminds you of Mexican cuisine and combine well with restaurant-style salsas. It is a delight for any vegan; the chief ingredients are corn, salt, and assorted vegetable oils.
Cantina Traditional
The Cantina Traditional chips by Tostitos are another excellent restaurant-style chips. They are thick, crispy delights made using yellow corn, salt, and vegetable oils. You can't resist, but dip one of them into your favorite sauce and savor the taste of the chips.
Bite Size
The Bite Size chips by Tostitos are round in shape. And as the name suggests, the size is perfect for one bite when you take them out from the packet and put it in your mouth.
They are flavored chips yet taste fantastic. And like most Tostitos, the primary ingredients are simple: salt, corn, and vegetable oils. They are entirely vegan-friendly.
Why Are Some Tostitos Non-vegan?
Many vegans believe that Tostitos are not vegan because of the ingredients used during production. Some of the ingredients are questionable, and there are possibilities that they are animal-based products.
As you all know, sugar is a plant-based product because it comes from sugarcane. And a lot of the chip-making industry uses it in different forms. In many sugar industries, the use of bone char is prevalent. Bone char is a porous substance obtained by heating animal bones at high temperatures. And because bone comes from an animal, many vegans believe it is unethical and causes animal harm. The sugar industries use bone char to filter out the impurities from raw sugar. However, veganism includes animal safety and protection. And when factories use a substance like bone char, it immediately makes the sugar a non-vegan product.
Another issue with Tostitos as a non-vegan chip is the use of natural flavors. Natural flavors are mostly vegan-based ingredients. However, most companies do not specify it on the packets like Tostitos, and natural flavors sometimes contain milk as a component.
Artificial ingredients are also extensively used on chips. And one of the reasons why vegans have an issue with it is that synthetic ingredients are mostly tested on animals before passing the test for human consumption. So animal cruelty comes into context, and vegans take the issue very seriously.
And precisely for these reasons, some Tostitos fall under the non-vegan category. But it is a bit controversial because not all ingredients' sources are specified, so it leaves you in a dilemma.
The Non-Vegan Tostitos
To determine whether a particular product is vegan or non-vegan, you must know the company's different varieties of products. And like many brands, Tostitos has different types of chips they sell. So for vegans, it is crucial to know which pack of chips are non-vegan to avoid them. Here are some of them:
Hint of Lime
The Hint of Lime by Tostitos is another restaurant-style original tortilla chip. However, it contains a lot of non-vegan elements as ingredients. It has sour cream besides the usual ingredients like corn, salt, and vegetable oil. And sour cream is a dairy product, so it qualifies the chips as non-vegan.
Hint of Jalapeno
If you love the taste of pepper, the Hint Of Jalapeno by Tostitos is the right choice. However, it does not qualify as a vegan-friendly pack of chips because of its ingredients.
The Hint Of Jalapeno chips has dairy components as one of the ingredients. Sour cream is one of the elements, and it is a direct animal product. Therefore, you should avoid this flavor if you are a vegan.
Roasted Red Pepper
The Roasted Red Pepper is another type of spicy version of Tostitos chips. They are a spicy treat, but unfortunately, they are also not vegan-friendly. And the reason is that dairy products are part of the ingredients. It uses sour cream, skimmed milk, lactose, milk protein, and buttermilk. So it is a big no for vegans, and you should avoid this flavor.
Sabritas Salsa Verde
The Sabritas Salsa Verde by Tostitos is another Mexican-flavored delight. However, this also does not make it to the vegan list because of dairy components. So you can avoid this flavor as well.
Other Alternatives for Vegan Tostitos
Now that you know which Tostitos are vegan and non-vegan, you might ask yourself if there are other alternatives if those are not available. There are quite a few you can try. But to help make things easier for you, here is a selection of some of the best vegan alternatives for Tostitos.
Taco Bell Tortilla Chips
The Taco Bell Tortilla Chips are a great vegan alternative to Tostitos. They are also a spicy treat if you love spicy food. The essential ingredients are vegan-friendly, like whole-grain corn, salt, sunflower oil, etc.
Sea Salt Lentil Chips by Enjoy Life
The Sea Salt Chips by Enjoy Life are an excellent alternative to the salted Tostitos. And lentils are a part of a vegan diet, making it the perfect pack of chips for vegans. The ingredients are vegan-friendly, such as lentil flour, vegetable oils, salt, sunflower oil, etc.
Fritos Original Corn Chips
The Fritos Original Corn Chips are another excellent alternative for Tostitos. And like most Tostitos ingredients, it also uses similar elements such as corn, salt, and corn oil. So if the store has run out of your favorite vegan Tostitos, you can always pick the Fritos Original Corn Chips.
Original Salsitas Spicy Salsa
This one is for spicy vegans and an excellent alternative to the Sabritas Salsa Verde by Tostitos. The Sabritas Salsa Verde are not vegan. But unlike Tostitos, it is a purely vegan-based product that uses only vegan ingredients like corn, sunflower oil, salt, jalapeno pepper, etc. So you can still enjoy a pack of spicy chips without worrying about the presence of non-vegan ingredients.
Conclusion
In conclusion, the best answer to whether Tostitos are vegan or non-vegan is yes and no. But it is safe to assume that most of the products are vegan. The use of dairy products like sour cream and milk in some varieties makes them non-vegan chips. So make sure you check each label properly before purchasing a pack of Tostitos.