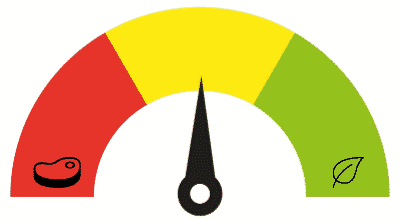 Go Veggie is, as the name suggests, a brand offering all sorts of cheese products, from cheese shreds to blocks and spreads. It may not be the most popular brand, but it's particularly well-known in the vegan community for obvious reasons.
According to our findings, Go Veggie Cheese is indeed vegan, as its products are void of milk. There are, however, a few questionable ingredients that you should take note of.
For that reason, you must first look at the specifications of Go Veggie's offerings to buy a product from the brand. And what better way to do that than by looking at its ingredient list?
Ingredients Of Go Veggie Cheese Products
If you want to find out if a particular product is vegan, its ingredients list is the first thing you have to look at. If it contains an animal byproduct, you can be sure that particular item is not vegan. Otherwise, it is.
Unfortunately, like most brands, Go Veggie has several cheese products available. Hence, you cannot assume their other products contain the same ingredients as one specific product. For that reason, we looked at six of the most popular cheese products of Go Veggie, and here's what we found:
| | |
| --- | --- |
| BASE INGREDIENTS | Filtered Water, Lecithin (Sunflower, Soy), Lactic Acid, Natural Vegan Flavors, Oil (Canola, Coconut, Sunflower), Plant-Based Protein (Pea, Soy), Sea Salt, Tricalcium Phosphate |
| SHREDS | Annatto Extract, Modified Potato Starch, Powdered Cellulose, Vegetable Glycerine |
| SINGLES | Calcium Phosphate, Carrageenan, Casein, Organic Rice Flour, Rice Starch, Sodium Phosphate, Sorbic Acid |
| CREAM CHEESE | Corn Starch, Dried Chives, Dried Garlic, Stabilizers (Guar Gum, Organic Locust Bean Gum, Xanthan Gum), Vegan Culture |
| PARMESAN | Glycerin, Rice Flour, Rice Maltodextrin, Rice Meal, Yeast Extract |
If you look into these ingredients individually, you'll find that most of them are indeed vegan, though there are a few items here, three, to be exact, that are a bit questionable when it comes to being vegan.
Find out what these ingredients are in the next section.
3 Questionable Ingredients In Go Veggie Cheese
Lactic Acid
Lactic acid is the least questionable among the three controversial ingredients in Go Veggie Cheese.
If you aren't aware, lactic acid is responsible for the long shelf lives of foods and beverages. In other words, it's a preservative as it can suppress and kill bacteria in foods. Furthermore, lactic acid is a curing and gelling agent and prevents discoloration.
The main issue with lactic acid is that while it comes from plants' natural fermentation process, it's also present in meat and dairy products. Therefore, lactic acid can be non-vegan in some cases.
The reason why it's the least questionable is the fact that the official website of Go Veggie indicates that the lactic acid they use is non-dairy. For that reason, it should be 100% vegan, fortunately.
Glycerin
Glycerin plays a major role in foods and beverages. For one, it helps retain moisture in foods. Two, it adds bulk to the product. And three, it prevents sugar crystallization, which is particularly bad for cheese.
Glycerin is an alternative to sugar. Glycerin is several times sweeter than sugar.
But like the previous ingredient, glycerin has two sources: vegetable and animal fats. And unfortunately, with glycerin, Go Veggie's official website didn't specify what type of glycerin they're using.
The good news is that glycerin is only present in Go Veggie's parmesan product line. So, if you're not a fan of their parmesan cheese, you shouldn't worry about this particular ingredient.
Casein
Casein is the most controversial ingredient of Go Veggie cheese, not because it has two sources, like the last two ingredients, or because Go Veggie didn't specify what kind of casein they're using.
Casein is controversial simply because it's downright non-vegan.
According to WebMD, "casein is the protein found in milk and is also the component responsible for its white color." Since it comes directly from milk, it's safe to assume that casein is not vegan.
Find out more about this topic in our Is Casein Vegan article.
Are All Go Veggie Cheese Products Vegan?
According to Go Veggie's official website, their cheese products belong to either one of two categories, namely (1) plant-based and (2) lactose-free. The plant-based category should be completely vegan, but we cannot say the same for the lactose-free variety. This is because they indicate on their website that lactose-free cheese products contain casein, which, as you may already know, is not vegan.
So, to answer your question: no, not all Go Veggie products are vegan, four, to be exact.
On the flip side, Go Veggie Cheese products have somewhat transparent labeling. If you look at the top area of the packaging, you'll see either the words "plant-based" or "lactose-free."
This should make things easier since you'll have no issue distinguishing between vegan and non-vegan products. Remember—plant-based products = vegan, lactose-free products = not vegan.
If you're unfamiliar with these classifications, it might be best to look at each item individually instead.
What Are Go Veggie Cheese Offerings?
Go Veggie currently has a total of 11 cheese products that are all under six different categories. Here's a look at these categories, the name of each product, and how each item is distributed among the categories.
Four (4) Singles: Cheddar, American, Pepper Jack, and Mozzarella
Three (3) Shreds: Cheddar, Mexican, and Mozzarella
Two (2) Cream Cheese: Classic Plain and Chives & Garlic
One (1) Spread & Dip Minis: Chive & Garlic
One (1) Parmesan: Grated
Now, which of these are vegan, and which are not? you may ask.
There are only four lactose-free items in Go Veggie's product line, and these are the four singles. The rest are plant-based; therefore, apart from the four, the remaining seven are vegan.
Do keep in mind that it has not yet been confirmed if Go Veggie's parmesan uses vegetable glycerin and not animal-derived glycerin. If you want to maintain your vegan diet, it might be best to steer clear of this particular product until the company clarifies its source for glycerin.
3 Vegan Cheese Brands You Should Try
Go Veggie Cheese, frankly speaking, is one of the best vegan cheese brands out there, though some may say otherwise. However, if you've already tried all of their products, you may find the need to try new things. If so, the following brands should be excellent candidates for your next favorite vegan cheese.
1. Follow Your Heart
Follow Your Heart is a vegan and vegetarian brand that manufactures all sorts of food, including cheese.
Much like Go Veggie, they offer several types of cheese, shredded cheese, specialty cheese, cheese slices, and cheese blocks. And yes, we also looked into their ingredients and found no animal component. While they do use glycerin, it was specified to be of the vegetable variety.
Therefore, Follow Your Heart does live up to its name as a vegan brand.
As for the quality of the products, their shredded cheese items have a somewhat similar taste and consistency to that regular shredded cheese. Most online reviews praise the brand's shredded product line's compatibility with many cheese dishes. Perhaps our only issue would be that it comes in large quantities online. Hence, it's not advisable to buy only a single pack.
Ingredients: Annatto Extract, Beta Carotene, Citric Acid, Coconut Oil, Corn Starch, Filtered Water, Lactic Acid (Non-Dairy), Natural Flavor (Plant-Based), Olive Extract, Potato Starch, Sea Salt, Yeast Extract.
2. NOOCH IT! Cashew Grated Cheese
If you're looking specifically for parmesan, the revelation that Go Veggie might be using animal-derived glycerin must have been a bummer. But there is a parmesan out there that may fit your criterion.
One particular example is NOOCH IT! Cashew Grated Cheese—the best-selling product of NOOCH IT! As one might imagine, it has the same consistency and taste as regular grated cheese. It also works well with different types of dishes. And most importantly, unlike Go Veggie's parmesan, it's 100% vegan.
Ingredients: Organic Cashews, Organic Brown Rice Flour, Organic Garlic Powder, Organic Hemp Seeds, Organic Nutritional Yeast, and Sea Salt.
3. Sieto Cashew Queso
Queso may not be the most well-known form of cheese, but it's most definitely the best if you're looking for comfort food. If so, Sieto Cashew Queso should be up your alley, especially if you grew up eating queso. It works well as an ingredient for dishes or even as a sole snack.
Again, it's completely vegan, though it does cost quite a bit more than non-vegan queso products you'll find out there. Still, it should be worth the price tag since it's one of the few vegan queso on the market.
Ingredients: Carrot, Cashews, Coconut Milk Powder, Distilled White Vinegar, Fermented Extract (Oregano, Flaxseed, Plum), Garlic Powder, Golden Flaxseed, Green Bell Pepper, Lactic Acid (Non-Dairy), Nutritional Yeast, Onion Powder, Sea Salt, Tomatoes, Water.
Final Words
Almost everyone knows that cheese is normally not vegan, but as you may have realized in this article, cheese can be manufactured without including dairy products such as lactose.
That's precisely what Go Veggie Cheese is all about, but there's more to that brand than one may think, apart from being vegan. For one, Go Veggie cheese products are quite healthy. So, while other cheese products are similarly vegan, Go Veggie is still one of the best you can find on the market.