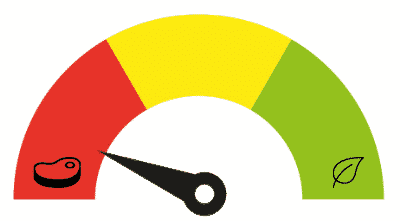 Kahlua is a highly complex coffee liqueur with rich, strong, and enticing properties. It has Mexican origin dating back to 1936. Besides, it is mainly used in White Russians and Espresso Martinis. If you enjoy drinking cocktails, you should add it to your liqueur cabinet.
Is Kahlua Vegan?
The main ingredients in this liqueur include sugar, arabica coffee, and rum. These ingredients can tell you that Kahlua has vegan properties. But don't believe it in one inspection. It's not true. Kahlua is, in fact, unsuitable for vegans.
We know that several beer manufacturers use an animal derivative called squalene during filtration. But that's not the case with Kahlua. Still, it is not suitable for vegans because the problem lies in sugar. Yes, the manufacturers use non-vegan sugar.
Kahlua Is Non-Vegan: The Reason
As mentioned above, the sugar used by the manufacturer in producing Kahlua is non-vegan. Isn't it confusing? We all know sugar is extracted from plants, so how could it be non-vegan? Well, let us answer that for you.
Since ingredients such as sugar are put through some filtration process, it becomes non-vegan. It is because the technique uses animal products. Due to this, Kahlua becomes non-vegan and unsuitable for vegans.
Kahlua: A Brief History
Pedro Domecq first produced Kahlua in 1936. The highlighting fact is that Allied Lyons merged with the company in 1994. It was then known by the name Allied Domecq.
Later in 2005, the company was partially acquired by Pernod Ricard. They are the largest distributors in the world ever since the merger with Vin & Spirit. Besides, the name Kahlua means "House of Acolhua people."
In 2004, Kahlua's alcohol content came down to 20% from 26.5%. They also produced an expensive special drink by the name of Kahlua Especial in 2002. It became available in the States, Canada, and Australia. Earlier, it was offered only in duty-free shops.
It's important to note that the alcohol content of Kahlua Especial is strong at 36%. Besides, it is less sweet than the standard version. The coffee beans for this product are grown in Veracruz, Mexico.
Besides, there is nearly 100 ppm caffeine in Kahlua products. It means that a 1.5oz drink of this company contains 5mg of caffeine while an 8oz has almost 200mg.
Different Sugar Used in Kahlua
Kahlua is produced with either of the two kinds of sugar: cane or beet sugar. Cane sugar is derived from sugarcane, while beet sugar is obtained from beet. There is no difference in the texture and taste of both the sugar.
However, the filtering process they are put to make all the difference. Yes, there are two distinct processes. Manufacturers file beet sugar through a diffuser while mixing additives for crystallization. As for cane sugar, the filtration process involves bone char.
Bone Char: A Brief
Bone char, also known by the name of natural carbon, is produced from cattle bones. It originates from several countries like Argentina, India, Afghanistan, and Pakistan. Besides, this natural carbon is used in the filtering process, which makes the sugar non-vegan.
Cattle bones from the above countries are sold. Traders from Egypt, Brazil, and Scotland purchase it. These traders further export the bones to the United States.
Sugar industries use these bones extensively for decolorizing. Therefore, the sugar turns to white and pure color. Besides, manufacturers use bone char in various conventional sugars. It means that suppliers include bone char in brown sugar too.
Bone Char In Kahlua
Barnivore is an excellent site to learn about vegan and non-vegan beverages. In an email to Barnivore, Kahlua mentioned that a supplier uses a non-vegan-friendly process to refine the sugar. So, yes, this information is legitimate and valid.
Kahlua themselves do not use any derivative, yet the final product comes out to be non-vegan. They haven't specified the process of refining sugar, but we know it involves bone char.
Besides, it is essential to highlight that Kahlua mentioned bringing changes. They have started the process of making a few products suitable for vegans.
Kahlua's Vegan Alternatives
Kahlua manufacturers have confirmed the use of non-vegan sugar in their products. Therefore, it is better if you learn about a few alternatives. There is a wide variety of coffee liqueurs available in the market for you. Yes, these are vegan and suitable for your bill too.
Let us explore the three options as a replacement for Kahlua below:
Kamora
Kamora, a famous coffee liqueur brand, is produced in Veracruz. Yes, it's a great alternative to Kahlua. Unlike Kahlua, it is inexpensive and a little less sweet too. You can use it while making cocktails, such as Mudslides and White Russian.
So, the next time you hit the bar, ask for Kamora in your cocktails. It's worth noting that if you're used to drinking Kahlua, this new flavor will take a while to get used to.
Since Kamora has a touch of vanilla, chocolate, and caramel, the new taste can perhaps become your Saturday companion.
Allen's Coffee-Flavored Brandy
If you are changing from Kahlua and wish to add a little more punch to your coffee liquid, give Allen's coffee-flavored brandy a try. It has a different flavor with 30% more alcohol. Besides, it is considered a treasure in New England and a favorite option in Maine.
M.S. Walker, the parent company, ensures that the product contains zero animal derivatives. So, let your tastebuds enjoy this naturally flavored and vegan-friendly alternative. It's a great idea to enjoy coffee and liqueur together on holiday.
Aber Falls Coffee & Dark Chocolate Liqueur
The origin of Aber Falls Coffee & Dark Chocolate Liqueur is based in Wales, United Kingdom. Yes, it is a little hard to get this liqueur, but it's great to find it online. You can have a fantastic Saturday night with friends and family.
Aber Falls Coffee & Dark Chocolate Liqueur contains flavors of bitter dark chocolate and coffee. It is an exciting combination. Isn't it? The company is inspired by a very famous cocktail called Espresso Martini. Yes, all liqueur lovers have heard that name.
Besides, Aber Falls Coffee & Dark Chocolate Liqueur has confirmed that they do not use any animal derivatives in their products. So, vegans, why not give this product a try and see for yourself if you enjoy it? It can be your thing if you want a coffee and chocolate combination.
Are Kahlua Specials and RTDs Vegan?
Well, to make it clear, Kahlua company produces more than one type of beverage. Apart from the standard drinks, there are a few limited editions. And, indeed, they are unique flavors.
These flavors are new. Besides, they have RTD, which are readily available drink. However, the sad news for vegans is that these drinks are unsuitable for you. You can't consume RTDs or Kahlua specials.
It is because these drinks contain milk. At times, they have milk proteins too. Both these options are off-limits for vegans. We hope that the company provides a vegan alternative soon. Till then, you need to stick to the above options.
In 2016, Kahlua officially tweeted about a product of their company which is vegan. The drink is called Salted Caramel. But it's not sure if the product is vegan. It is because the company later discovered bone char is used in sugar filtration.
We recommend avoiding this drink if you are strictly vegan and do not wish to take anything besides vegan food and beverages. Let the company confirm this product before you consume it.
Will Kahlua Produce Vegan Drinks?
Well, to be precise, Kahlua is non-vegan as of now. They haven't produced anything to suit vegan diets. However, vegans can hope that this is going to change soon. We can say this because Kahlua mentioned bringing some changes in their products for vegans.
Also, please note that if you are a vegan, you can't consume RTDs, either. As mentioned above, they have milk. So, it doesn't matter which sugar they use; the milk makes it unsuitable for your diet plans.
Final Thoughts
The takeaway is that Kahlua is not an option for you if you're vegan. But that shouldn't stop you. You can still enjoy a relaxed Saturday night. You don't need to rely on Kahlua when you have alternatives available in the market.
Would you mind choosing one from the above options we have shared with you, or choose all three for various occasions? The choice depends on you. Besides, if you're choosy and wish to make your own Kahlua, give it a try at home.
We will try your recommendations too. You can share your insights about which product you enjoy the most in the comments below!