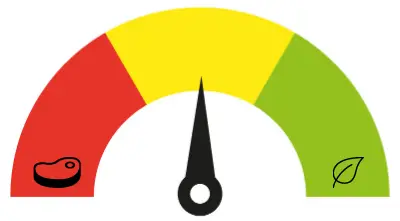 There's nothing like a warm soup when you're under the weather. Thanks to bouillon cubes, you can immediately satisfy your cravings for hot delicious liquids. Many of you will wonder whether these yummy bouillon cubes are vegan.
Are Bouillon Cubes Vegan?
The answer is that it depends. There are gazillion ways to prepare these stock cubes at home. You can easily take up a non-vegan recipe and turn it into a vegan-friendly option. Moreover, these days you can also find vegan bouillon cubes in stores.
What are the ingredients that make bouillon cubes vegan? What are the best store-bought vegan bouillon cubes? Are they healthy? You can find the answer to all your dilemmas about vegan bouillon cubes here.
Ingredient List For Vegan Bouillon Cubes
The best thing about bouillon cubes is that they are easy to prepare at home. However, you might not come across many vegan-friendly ingredients for these cubes. Here, you can look at the elements that go into these cubes.
Along with these ingredients, you can also add ginger and chili flakes for extra zing.
Onion
You cannot imagine having vegan bouillon cubes without some finely chopped onions. Onions add a proper texture and taste to the cubes. Additionally, you may also add chopped garlic to the cubes.
Herbs & Seasonings
Your vegan bouillon cubes will be incomplete without adding herbs and seasoning. Generally, vegan cubes have herbs like thyme, parsley, and many other Italian spices. Many people also swear by turmeric for more health benefits.
Carrot
It's no secret that this colorful vegetable delivers a high nutritional value. Adding carrots to your cubes will enhance the health benefits, taste, and color. You can also make a flavorful bouillion only with carrots.
Celery
You can't possibly imagine stocks without celery, can you? Celery will amp up the nutrition quotient of these tasty bouillon cubes. What's more? Celery is one such ingredient that has a pretty long shelf life. You'll love the flavor shades they add to your cubes.
Sun-Dried Tomatoes
Sun-dried tomatoes will add the right amount of punch to your bouillon cubes. You should add sun-dried tomatoes for flavor, color, and better shelf life. Without this ingredient, you'll feel like your broth is missing the essentials.
Mushrooms
Another way to make your vegan bouillon cubes super delicious is by adding mushrooms. Mushrooms are the go-to ingredient for vegans, and there's no denying that. However, if you dislike the taste of it, you can ditch it altogether.
Are Vegan Bouillon Cubes Healthy?
The best thing about consuming bouillon cubes is that they are incredibly healthy. These vegan recipes are rich in protein and good sources of energy. The abundance of veggies in these cubes makes them a suitable option for health-conscious vegans.
Why are bouillon cubes healthy?
Bouillon cubes have a relatively low-calorie count.
They are packed with nutritious vegetables.
Few specific ingredients in the bouillon cubes also aid in digestion.
You can add and subtract your desired ingredients.
Ingredients to Avoid While Preparing Vegan Bouillon Cubes
If you opt for a vegan bouillon recipe, you must avoid a few specific ingredients. It is to make sure that your dish is not conditionally vegan. Here's a complete list of common bouillon ingredients vegans should avoid.
Beef stock
Chicken stock
And poultry items
Any chicken or beef powder
Which Store-Bought Bouillon Cubes Are Vegan?
It's okay if you don't know your way around the kitchen. The good news is that you can also buy ready-made bouillon cubes. However, keep in mind that the store-bought alternatives might not be as healthy as the home-made ones.
Knorr Vegetable Stock Cubes
Your hunt for delicious, healthy, and vegan ready-made bouillion cubes will end with Knorr. What's more, each cube consists of only 15 calories. You get six extra-large cubes that are packed with healthy veggies.
The cubes have palm oil, salt, monosodium glutamate, onion powder, corn starch, water, sugar, autolyzed yeast extract. The other ingredients are dehydrated carrots, dehydrated cabbage, caramel color, celery seed, turmeric, and garlic powder.
You'll also find disodium inosinate, TBHQ, citric acid, dehydrated parsley, and hydrogenated soybean oil in the Knorr cubes. Users claim that it has a natural vegetable flavor that is neither too mild nor too overwhelming.
Edwards & Sons Not-Chick'n, Bouillon Cubes
The Edwards & Sons Not-Chick'n Bouillon Cubes are your best bet if you're not in the mood to cook. You'll love the rich golden color and seasoning taste in this broth. You can use these cubes for pilaffs, season soups, sauces, stews, and many more.
Apart from being vegan, the cubes are also gluten-free. All you need to do is add hot water, and there it is. You can also spot a quick recipe on the back of the package. You'll even notice that the number of ingredients in these cubes is limited.
There's only sea salt, organic mace spice, yeast extract, palm oil, organic garlic, and organic cane sugar. While preparing the hot broth, you can add carrots, celery, and onions.
Kallo Organic Vegetable Stock Cubes
Kallo is the perfect choice for you if you are looking for variety. They have organic French onion, vegetables, garlic and herb, and mushroom. Each flavor is different and unique.
Hence, being a vegan, you don't have to restrict your palate to only a limited number of store-bought cubes. You'll be content to know that these stocks do not have any artificial flavoring or MSG. Besides, they are vegan, lactose-free, and gluten-free.
The vegetables present in the cubes are tomato, celery, parsnip, onion, and carrot. It also includes herbs and spices like black pepper, parsley, lovage, and turmeric.
Oxo Meat-Free Vegan Cubes
The Oxo Meat-free cubes have quickly become the favorite option for vegans. These vegan product does not contain any artificial preservatives. However, unlike the other options, these are not gluten-free.
The cubes' ingredients include wheat flour, maize starch, salt, yeast extract, and flavor enhancers. There's also color, autolyzed yeast extract, palm oil, sugar, acidity regulator, onion powder, flavorings, and potassium chloride.
This plant-based food is suitable for strict vegan-diet followers.
Massel 7's, Vegan Compressed Stock Cubes – Gluten-Free
This Massel 7's Vegan Compressed Stock Cubes are one of the best alternatives to homemade ones. You can put these bouillon cubes in a pack of 30 and enjoy delicious vegan dishes for a long time.
The brand claims that it is the perfect 3 pm snack. The cubes use high-quality, premium herbs and vegetables. Plus, this vegan stock cube does not come with MSG. You should also know that they are GMO-free and gluten-free.
You'll also receive the goodness of extra virgin olive oil and pure sea salt. The lactose-free vegan stock cubes are the best in the market. On an important note, they also are certified for low FODMAP.
More Vegan Alternatives for Your Soup
There are more options for you if you don't like enhancing your soups or dishes with vegan bouillon cubes. Here, you can find some alternatives for bouillon cubes. So, if you can't prepare bouillon cubes or buy them outside, you'll still have options.
Miso Paste
The beany flavors of miso paste impress even strict food critics. Though miso paste is more famous for soups, there are multiple other uses.
Miso paste has a subtle and light taste and goes well with plenty of dishes. Give it a try, and you'll be surprised at how yummy your vegan dishes can taste.
Marmite
If you have recently become a vegan, you may miss your beef dishes. But marmite is one ingredient that mimics the flavor profiles of beef stock. It is the best way to replace the bouillon cube if you want to make a vegetarian curry.
Vinegar or Lemon
Vinegar/ lemon is an overpowering ingredient. Just a few drops will change your dish into something appetizingly tasty. When you think your sauce or soup is missing something, try out the element. It goes well with tomato-based vegan dishes.
Garlic Puree Paste
The garlic puree paste can give a solid and robust flavor to your food and act as a thickener. Also, the puree takes lesser time to cook, unlike garlic cloves. The paste will add a kick to the vegan soups and dishes.
Sundried Tomato Paste
The sundried tomato paste will taste fabulous in your curries and soups. It adds a depth of smokiness and flavor that is surprisingly delicious. Besides, they are relatively easy to prepare and find in departmental stores.
Endnotes
Well, now you have another vegan-friendly and healthy item in your diet chart. The great thing about making vegan bouillon cubes is that you can easily add and remove vegetables.
Moreover, you don't have to think twice about preparing hot soups when you are sick or tired. Not to mention, these cubes are packed with nutrition.