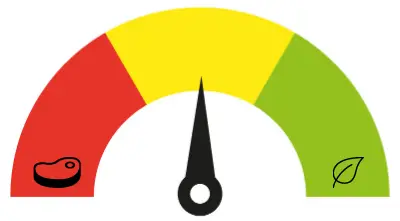 Are Cake Mixes Vegan?
Home-prepared traditional cakes and ordinary cake mixes are usually non-vegan. The main ingredients are eggs, milk, and other products that are animal-based. Mixing and preparing the ingredients is a handful of work and takes a lot of time. Come lazy days and you just wanted to eat cake, but you are too lazy for all the preparations. Cake mixes are available as a head start and your helping hand.
Types of Vegan Cake Mixes and Brands
There are a lot of boxed cake mix brands that are absolutely vegan and are available online and can be found in your local grocery stores. These boxes contain ingredients that are plant-based and animal-friendly. Ingredients such as milk are alternatively changed to soy milk, coconut milk, almond milk, rice milk, and oat milk that are dairy-free. These brands might be one of your favorites that are easy to make:
Betty Crocker Vegan Brownie Mixes
Consumers have tried replacing eggs with alternatives such as flax seeds, applesauce, bananas, pumpkin puree, or three liquids from aquafaba (the liquid from chickpeas) per egg.
Dark Chocolate
Fudge
Low-Fat Fudge
Supreme Original
Supreme Walnut
Betty Crocker Vegan Cookie Mix
Substituting dairy products with a flax egg, vegan butter, coconut oil, and or one tablespoon of cornstarch mixed with three tablespoons of water also works well.
Chocolate Chip
Molasses
Oatmeal
Oatmeal Chocolate Chip
Snicker Doodle
Sugar Cookie
Walnut Chocolate Chip
Gluten-Free Chocolate Chip
Gluten-Free Sugar Cookie
Betty Crocker Vegan Frosting
This brand offers vegan frosting that is perfect with any cake.
Dark Chocolate
Whipped Fluffy White
Whipped Whipped Cream
Duncan Hines
This cake brand has dozens of cake mixes that you can choose from, with dairy-free options.
Pillsbury
Moist Supreme: Chocolate, Dark Chocolate, Devil's Food, German Chocolate, Golden butter, Lemon, Pineapple, and Strawberry.
Traditional: Chocolate
Purely Simple: Chocolate and White
Girl Scouts: Caramel & Coconut and Thin Mints
Sugar-Free: Devil's Food
Cherrybrook Kitchen
Gluten-Free Yellow Cake Mix (single box)
Gluten-Free Fudge Brownie Mix (single box)
Gluten-Free Pancake Mix (single box)
Gluten-Free Sugar Cookie Mix (single mix)
Gluten-Free Chocolate Cake Mix (single mix)
Gluten-Free Chocolate Cake Mix (6 box case)
Gluten-Free Chocolate Chip Cookie Mix (6 box case)
Gluten-Free Sugar Cookie Mix (6 Box Case)
Gluten-Free Pancake Mix (6 box case)
Gluten-Free Yellow Cake Mix (6 box case)
European Gourmet Bakery (formerly Oetker Organics)
Chocolate Lava
Lemon Coffee House
Coconut
Deliciously Simple Chocolate
Golden Vanilla
Madhava
Mimi's Mountain Mixes
Molten Fudge Beer Cake Mix
Cinnamon Spice Beer Coffee Cake Mix
Miss Jones
Vanilla Dairy-Free Cake Mix
Chocolate Dairy-Free Cake Mix
Safe + Fair
Among Friends
Better' Batter
Classic Chocolate
Yellow Cake Mix
Bob's Red Mill
Gluten-Free Heaven
Chocolate
Vanilla
Red Velvet
Spice
Confetti
Carrot
Julie's Original
Katz Gluten-Free
Kinnikinnick
Lydia's Healthy Edibles
Namaste Foods
Vanilla
Chocolate
Yellow
Spice
Pamela's Products
Simple Mills
The Really Great Food Company
Yellow
Golden
Chocolate
Coffee Crumb
The Vegan Knife
Vanilla Spice
Chocolate
Birthday Cake
Do Vegan Cake Mixes Taste Good?
You might be asking if such cake tastes good like normal cakes, well the answer is yes! You can switch up any ingredients you like with some alternatives that you can find in your pantry, at home, or in your local baking supplies stores. Some cake mix products are still not 100% plant-based. Checking the product's content is much safer before consuming it.
How to Make Your Vegan Cake Healthy
Sugar
Sugar is an organic compound 'sucrose'. It is commercially extracted from various plant sources like sugar cane and sugar beet. Sugars are obviously suitable for vegans. But refined sugar made from sugar cane requires bone char to achieve its clear white color. Like confectioner's sugar that is very common in baking, these two products are unsuitable for vegans.
There is no need for you to get bitter to make things sweeter. You can always choose to go natural and organic with other products as your sweeteners like coconut sugar, fruit sugar, and date sugar. Maple syrup, agave nectar, unsulfured molasses, and brown rice syrup can also be your companion. Honey, on the other hand, might be natural and organic, but it is considered to be non-vegan for various reasons.
Milk
Milk provides vitamins and minerals that are suitable for humans. Milk has been manufactured worldwide to make dairy products such as butter, cheese, ice cream, dried milk, and condensed milk. In baking, milk is also a key player in making cakes. It adds flavor to it and makes it softer by binding up other dry ingredients.
But there are dozens of options to make your cake without the absence of milk. Vegan milk has been gaining popularity; it is a plant-based juice that resembles the taste and quality of dairy milk. Soy milk, almond milk, coconut milk, rice milk, and cashew milk are great vegan options.
Butter
Butter is made from churning cream, mostly from cow's milk. It has been long used for spread and as a cooking fat. Butter provides tenderness, moisture, and flavor in baking.
In baking, you can alternatively use vegan butter, applesauce, dairy-free yogurt, coconut oil, coconut butter, olive oil, nut butter, mashed banana, and mashed avocado.
Flax Egg
Eggs other than their nutritional value are important in baking. When heated, it provides structure, leavening, richness, color, and flavor to baked products.
A flax egg is a vegan substitute for your poultry eggs. It is made up of ground flax seeds and water.
You might still keep on wondering what to use instead of eggs, but there are tons of other ingredients that you can find.
Chia egg, applesauce pumpkin puree, mashed banana, baking soda, apple cider vinegar, silken tofu, plant-based yogurt, and aquafaba are some of the best egg alternatives.
Flour
Flour is present in any cake mix, but flour is known to be cruelty-free and you don't have to worry about it.
Some of these products that you can easily find in the grocery and are totally vegan are white flour, almond flour, whole wheat flour, all-purpose flour, rice flour, tapioca flour, and cornflour.
Baking Powder
This ingredient is commonly used to add volume and lighten the texture of baked goods. But baking powder might not always be available. Using a cream of tartar and cornstarch is a good choice.
Conclusion
You have a wide array of choices from these cake mix brands and alternative solutions for your recipes at home. You might want to go down the aisle of baking ingredients to make your own cake or pop up a ready-to-go cake mix box into your mixer and down to the oven. So the next time you shop for your family gatherings and occasions, don't forget to include the healthier but yummier version of your vegan cake. You can always try to skip the ordinary and choose what is best for your taste.