Answer: No. In most cases, the churros available at Costco aren't vegan. They contain milk and eggs, which immediately disqualifies them from being referred to as vegan.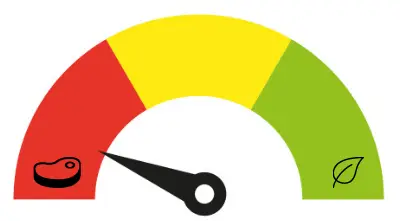 Are Costco Churros Vegan?
Very few people can resist the soft-inside-crunchy-outside offering of churros. Texture-wise, they're considered the donut's closest sibling (although not in appearance). You're going to find churros at various supermarkets besides your local coffee shop.
These hot, long, and savory snacks hold a special place among people who frequent Costco's food court. If you're planning on ordering a few of them for yourself and your vegan pals, then you must be wondering if they're vegan at all.
Costco has recently made some modifications to its existing churros recipe. So should you expect out of these modifications?
How Are Churros Made at Costco?
Costco's food court is known for bringing out inexpensive and, because of this it has a cult fan following. It prepares most of the food at its stores, thus maintaining freshness too.
The wholesale chain reheats the churros at the spot to serve them hot and crispy. They come to the stores frozen and then reheated. Costco churros use the same ingredients that are used to make regular churros.
The essential ingredients used for preparation are:
Flour
Water
Oil
Butter
Eggs
Salt
Cinnamon
As you can see, there are animal-derived products like cheese, butter, and eggs as the ingredients for preparing churros. So you cannot call them vegan food.
Recently, Costco upgraded their churros after people complained of them being too doughy. That's probably because they were baked and not fried. Just after the pandemic restrictions ended, Costco decided to bring back the long dessert snack. But there are no modifications in terms of ingredients. You still have eggs, butter, and milk as the ingredients.
Vegan Options at Costco
Even though the Churros offered at Costco aren't vegan, it is a great place for vegans. That's because of the vegan-friendly food items provided at this food court.
Also, you don't need a $60 yearly membership to order food from the counters. You're going to find as many as 25 or so vegan-friendly food items listed on its menu. Even though they aren't labeled as vegan, you can check the ingredients, and you'll find them to be vegan.
To make your things easier, here are some of the vegan food items you should try at a Costco food court:
Al Pastor Salad
One of Costco's most popular vegan options is the Al Pastor Salad that's packed with veggies. Other primary ingredients are plant-based soy protein, black beans, and salad dressing that's completely vegan too. Al Pastor replaced the Polish hot dog at Costco, and the vegan community received this well.
The salad was priced at $4.99 at the time of this review and was a total value for the money.
The minced soybean, along with the black beans, make this salad protein-dense. The vegetables chosen like romaine lettuce, cucumber slices, carrots, and daikon may remind you of a Vietnamese dish. The flavor and spices are just perfect for a salad — a must-try for vegans visiting Costco's food court.
Acai Bowl
Costco offers a full-vegan Acai Bowl that you can grab for breakfast or as an evening snack. The bowls are ideally priced at $5 each, which is less than similar bowls found at Juice Generation or Juice Press. The Acai bowl features banana chips, strawberry slices, blueberries, and granola, among other superfoods. In total, the total calories stand at 330, which is excellent to stay in shape.
And the best part is you're not going to be served anything frozen. In most cases, all the fruits and berries will be fresh.
Berry Smoothie
The Berry Smoothie has become a cult classic among fans as you can find many copycat recipes on the internet.
The smoothie is four servings of fruit with no added sugar or food additives. The variants available are latte and mocha freeze. The berry smoothie is priced at $1.45, which is reasonable. You can expect 190-310 calories from one cup of smoothie.
There's also a Fruit Smoothie that costs $2.99 but may not be vegan. You should ask the worker to exclude all non-vegan items.
People Sign Petition for Vegan Hot Dogs at Costco
Even the strictest of vegans cannot have salads and fruits for the rest of their lives. So they'd demand more items vegan items to be available for them.
And that's precisely what a group of Costco fans did.
In 2019, almost 2,000 people signed a Change.com petition to add a vegan hot dog to Costco's food court menu. Costco already carries a variety of hot dogs, which are both delicious and reasonably priced. They're huge and start from $1.50.
But unfortunately, none of them are vegan.
Around the same time, Costco announced that it would soon be introducing a plant-based burger at some food courts. Don Lee Farms will supply these vegan burgers to Costco. Some locations are carrying this vegan burger, but it's still not available at all Costco locations.
So the next time you visit a Costco store, you can ask for this vegan burger.
To Sum Up
The churros offered at Costco aren't vegan-friendly. So until and unless you allow yourself some flexibility, you should steer clear of them.
But if you move from the food court to the food warehouse section, you're going to find many vegan products to purchase. There are plenty of vegan foods available for you to buy – from cinnamon rolls to pretzels to apple pies.
In the future, we expect these vegan food items to make their way into the food courts.