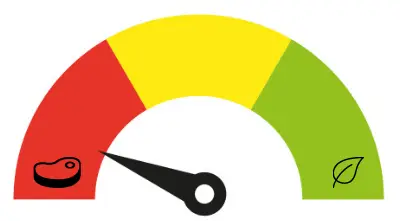 Veganism is a lifestyle. Vegans strictly don't consume any meat or animal by-products. It means that dairy, eggs, honey, milk, meat, and any products derived from animals are off the table.
There is usually some debate in vegan circles about shunning products or flavors tested on animals. Ultimately, it is your choice.
Sometimes, there is no way of knowing whether those products follow vegan norms. Veganism is more than just cutting out certain foods. It is a lifestyle you choose to reduce suffering and cruelty towards animals.
Highly processed foods and many products can be vegan, but vegans tend to stay away from them due to unrecognizable ingredients.
Is Caramel Popcorn Vegan?
This article will explore the question: Is caramel popcorn vegan?
Caramel contains animal by-products such as butter and cream. It also contains additives and artificial ingredients that may or may not contain dairy. So, caramel is not considered vegan.
However, there are methods to make vegan caramel.
Read on to find out what exactly caramel popcorn comprises, nutritional information, the best store-bought vegan brands, and what vegan caramel is.
What Exactly Is in Caramel Popcorn?
Popcorn is a vegan option because popcorn is a type of corn kernel. When this kernel is heated, pressure builds up, and it pops. Popcorn is no longer vegan with cheese, butter, or caramel additions.
Movies and carnivals tend to add such animal by-products. A lot of commercial brands also use butter in their popcorn.
Caramel is made using three ingredients: butter, cream, and sugar. Sometimes glucose and vanilla flavorings are added.
Packaged caramel popcorn can also contain glucose, natural or artificial flavors, honey, sodium bicarbonate (raising agent), lecithin (emulsifier), palmolein oil, Caramel 1, and beta carotene.
Glucose is a conditionally vegan ingredient. Lecithin is derived from both plants and animals. Glucose is an emulsifier found in the tissues and organs of various animals, egg yolks, and vegetables like soybeans, peanuts, and corn.
Palm oil is a vegetable product, but the palm industry is rife with bad practices. Caramel 1 is a food coloring listed as E150a on ingredient lists and is vegan compared to traditional caramel.
Beta carotene is a pigment found in fruits and plants, especially in carrots and colorful vegetables. So, it's safe to say that caramel popcorn, packaged caramel popcorn, and traditional caramel sauces are not vegan.
You can inquire about vegan toppings at your local theater or request a fresh, seasoning-free, butter-free batch of popcorn. It can also be made at home with oil instead of butter. Sea salt is a great seasoning.
You can even try store-bought vegan popcorn.
Popcorn Nutritional Information
Generally, people don't realize that popcorn is a whole grain food and is naturally high in several nutrients – 100g of serving contains 13g of fiber which is excellent for the body.
Popcorn contains polyphenols that better blood circulation, improve digestive health and reduce the risk of many diseases. The best way to prepare popcorn at home is to use olive or coconut oil, popcorn kernels, and sea salt.
Place the oil and kernels in a large pot, cover it and cook over medium-high heat till the popping stops. You can top it with herbs, spices, natural nut butter, cinnamon, and dark chocolate, which are all vegan options.
Another option is to use nutritional yeast, which has a nutty-cheesy flavor. Movie theater popcorn contains extra calories plus toppings, which make it a non-vegan, unhealthy option.
Traditional popcorn is vegan. It is the flavors that make the difference. The best way to identify if it's vegan is to see if it contains butter. There are also artificial butter flavors available, but you might have to check the ingredient lists of particular brands.
Check out this list if you're looking for store-bought vegan popcorn options.
Angie's Boomchickapop Sea Salt Popcorn
This popcorn is made from 3 essential ingredients: sunflower oil, popcorn, and sea salt. It is also certified as gluten-free.
Pop Art Thai Coconut Curry Popcorn
This popcorn is vegan, gluten-free, and non-GMO. You will love this gourmet flavor with a unique take.
Skinnypop Sea Salt and Pepper Popcorn
This is vegan and comes with a unique twist with the addition of pepper. Also, who doesn't love classic popcorn with sea salt? It is gluten-free, non-GMO, and comes with no added artificial ingredients.
Angie's Salted Caramel Popcorn
Your movie and popcorn dreams don't have to die. Angie's Salted Caramel Popcorn is vegan and gluten-free. It is important to note that not all popcorn products of this brand are vegan.
Bob's Whole Grain Yellow Popcorn
This option is vegan-friendly and great for those who want to make their popcorn at home. This bag has only one ingredient, and that's whole-grain yellow corn. It is an excellent source of fiber with no added oil or salt.
Heirloom Popcorn
It should be noted that some options of this brand are made with real butter. Tiny but mighty Heirloom Popcorn is an excellent vegan option. This is another great bag for people who like to make popcorn at home.
365 Everyday Value, Organic Popcorn, Classic Salted
This bag of popcorn is vegan-friendly and affordable. The brand comes with a good range of vegan options. The popcorn is also non-GMO and organic.
PipCorn Sea Salt
This popcorn contains 40% less fat and has whole-grain with good fiber intake. The popcorn is non-GMO; the other ingredients are olive oil and sea salt. The size of the popcorn is smaller and considered easy on the teeth.
SKINNYPOP Original Popped Popcorn
This packet is non-GMO, gluten-free, and vegan. It is relatively low in calories and free from trans fat. The texture and taste of this brand receive good reviews.
Popzup Popper
This popcorn box is easily microwaveable, and you can eat straight out of the box, which is much more environment-friendly. The box can be reused and is also free from plastics and silicone. Not all options of this brand are vegan.
Another great vegan options are Amish Country Popcorn. Vegan popcorn butter like Dutchman's Popcorn Coconut Oil Butter is also available.
How to Eat Vegan at the Cinema
If you want to steer clear of popcorn at the cinema, you can try vegan candies such as Fuzzy Peaches, Swedish Berries, Sour Patch Kids, Sweet Tarts, Twizzlers, Swedish Fish, Skittles, and Red Vines.
Sodas, slushies, soft pretzels, and fries are also usually vegan-friendly. You can also try various vegan gummy candies.
Vegan Caramel Sauce
Vegan caramel sauce can contain ingredients such as cane sugar, coconut sugar, sucanat, date sugar, organic brown sugar, coconut milk or cream, soy milk, dairy-free butter or milk, maple syrup, almond butter, and various other options.
Final Words
Popcorn without any toppings is vegan and healthy. Caramel popcorn can be conditionally vegan. You can ask for fresh popcorn at your local cinema without any salt or toppings. There are a plethora of store-bought vegan flavors available.
Look out for dairy-free products, and scan ingredient lists thoroughly before buying. Homemade vegan caramel sauce or packaged vegan popcorn can be just as good.
You could also go for classic plain popcorn.